Well done to St Patricks, sports day winners!!!
VE Day
The children at St. John's came to school dressed in red, white, blue or their brownie, rainbow or beaver uniform on May 8th. This was to celebrate VE Day. The children had a special assembly were they learnt about what the war was like, what food people at during the war and how people celebrated the end of the war. At 2:00 all the children in school had a two minute silence to think about the people who fought in the war. The children in the picture above all wore their uniforms to school to show how they are representing their country now. In addition we raised £153 for the British Legion.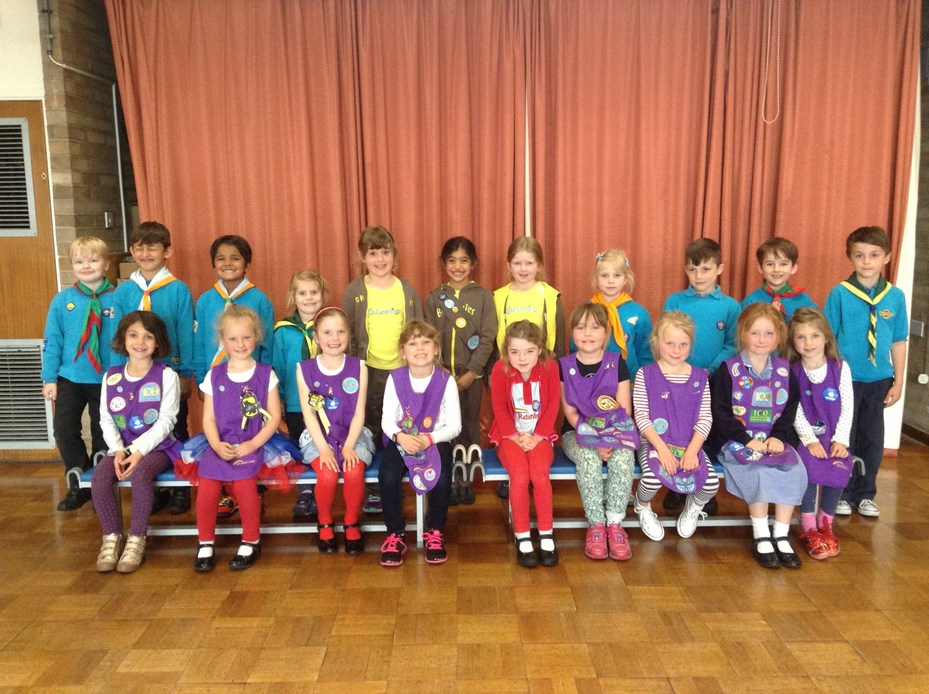 Science Week 2015
This has been a fantastic week where children have been hypothesising, observing, carrying-out, recording and interpreting results across the whole school from Nursery to Year 2. The theme has been water and the children have been so engaged with the experiments. We had a visit from Captain Calamity who did a brilliant Science Show for Years 1 and 2 and a superb Bubble show, which he also did for Nursery and Reception. We had a really successful Science breakfast challenge morning where parents came in before school and took part in some experiments with their children and had breakfast before heading off to work!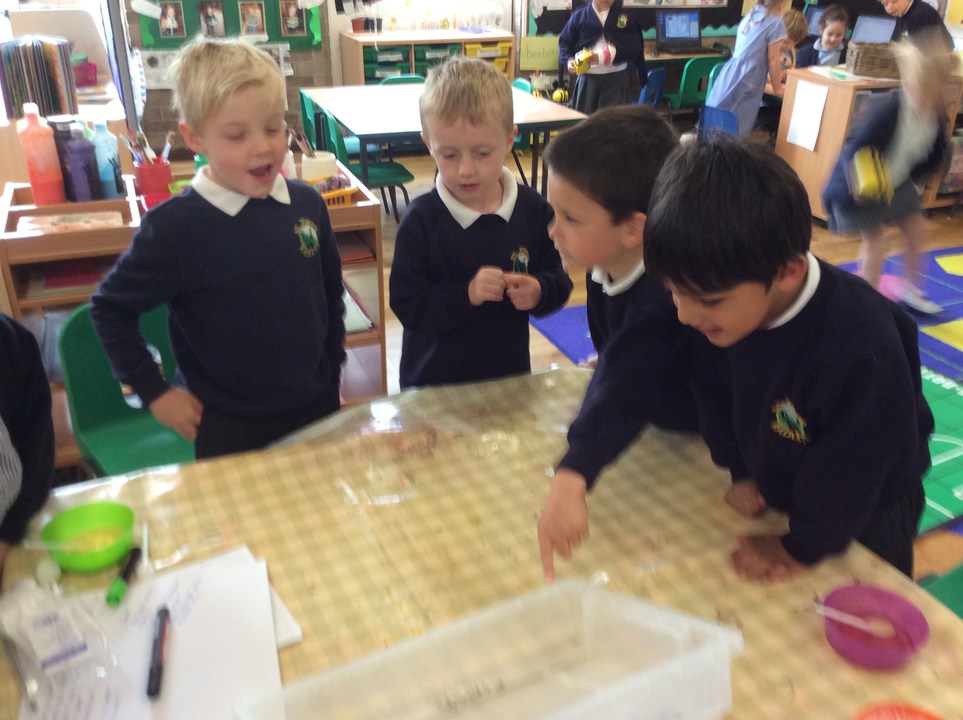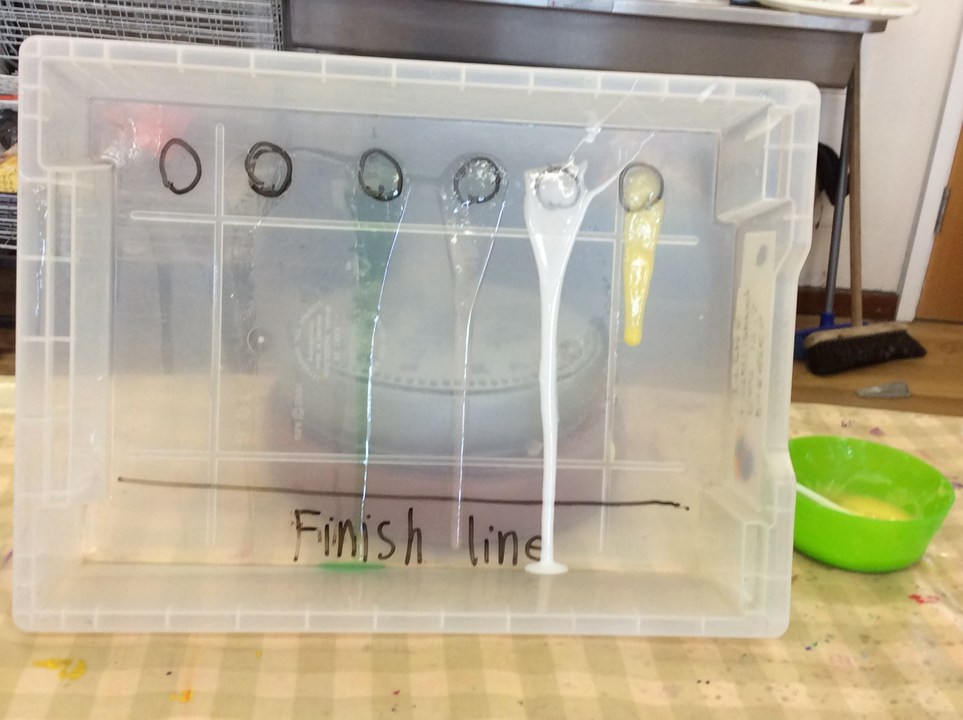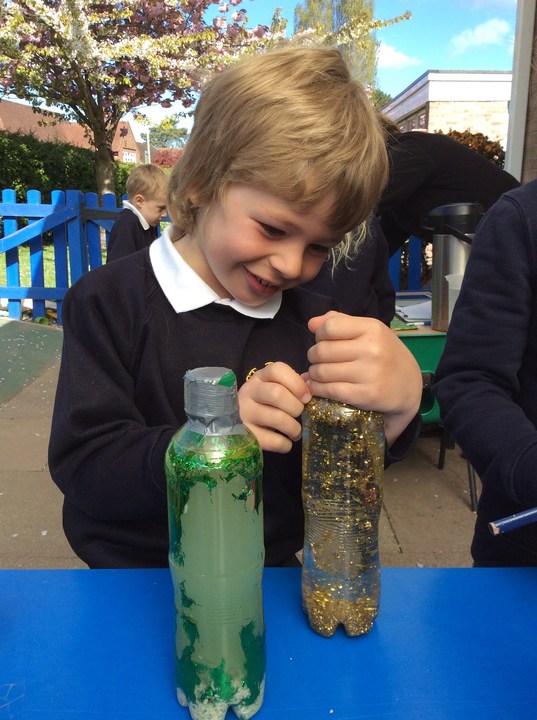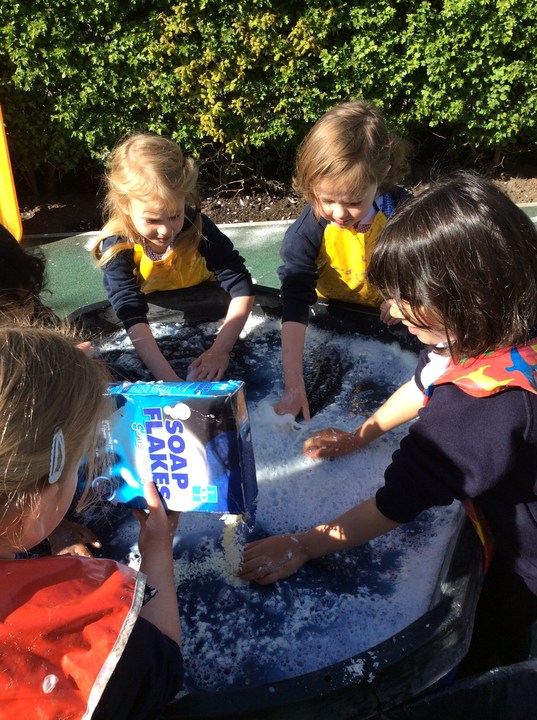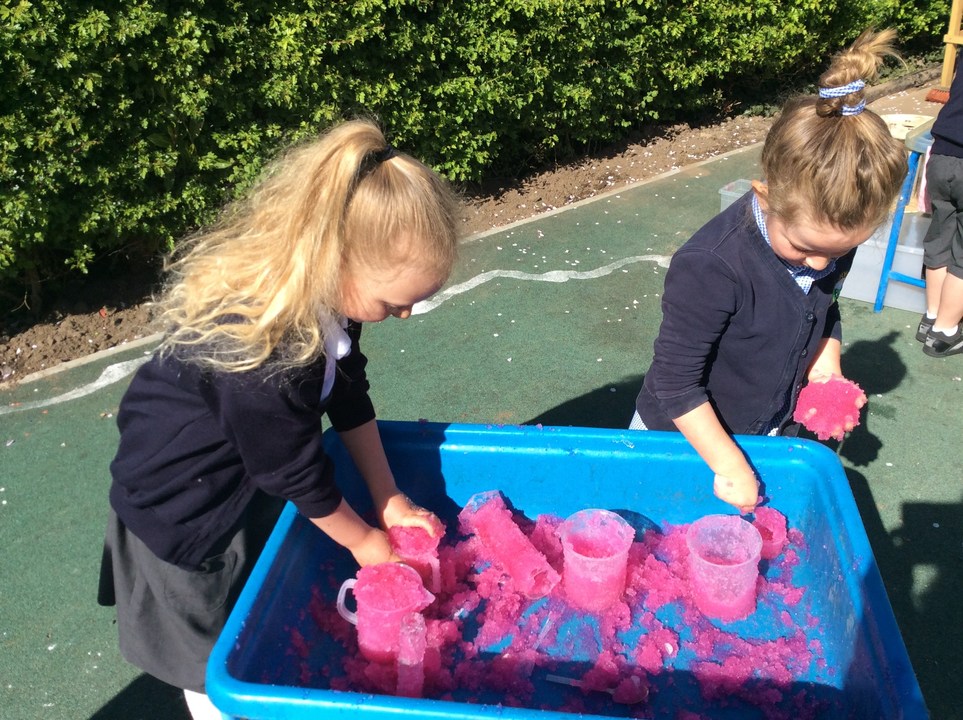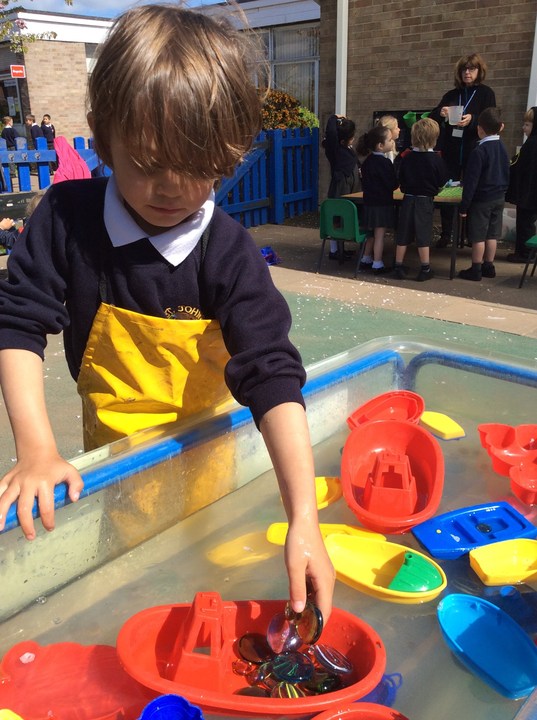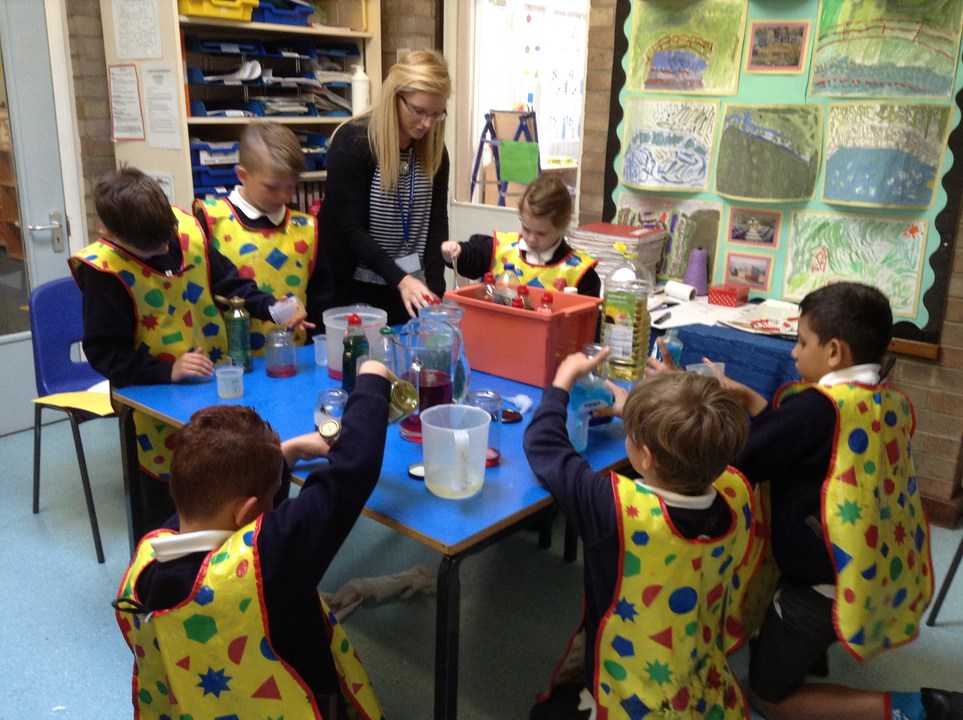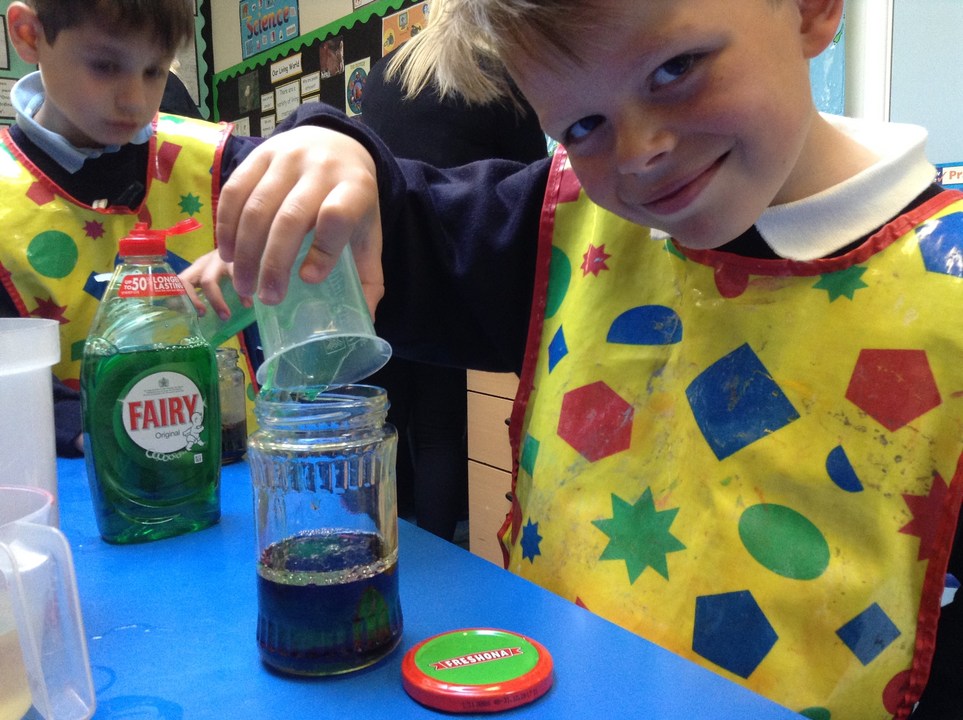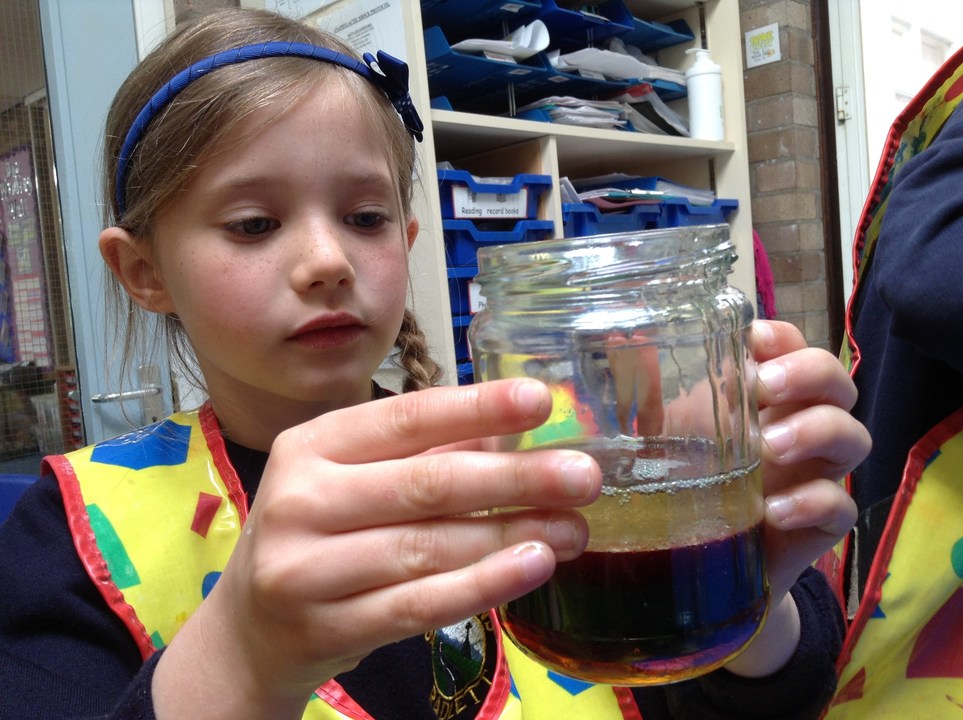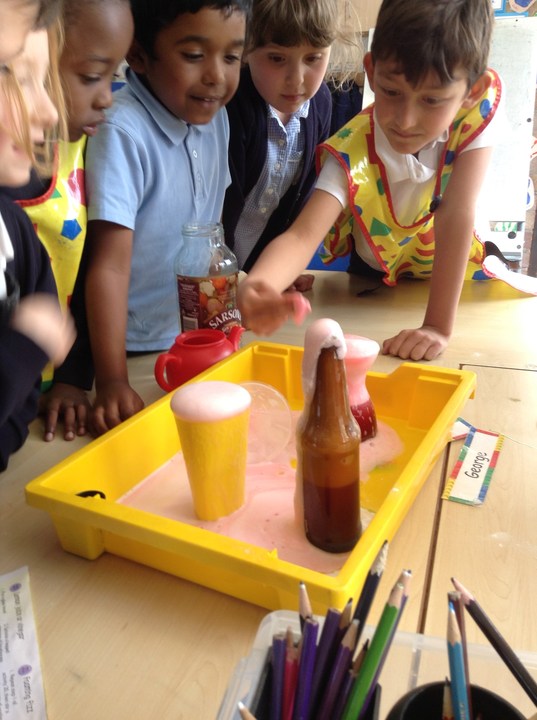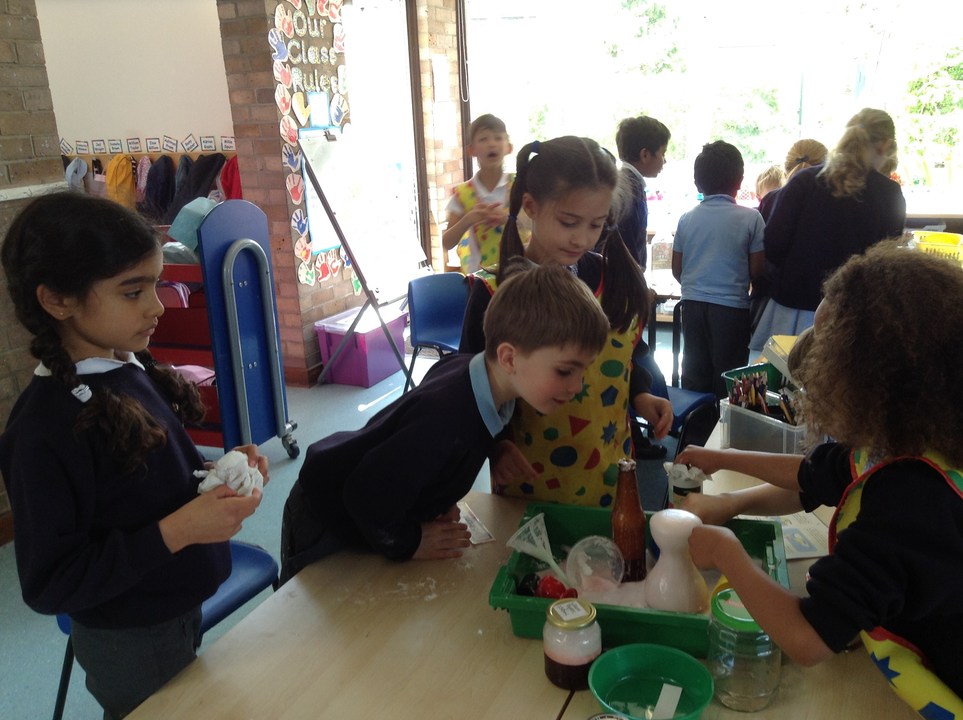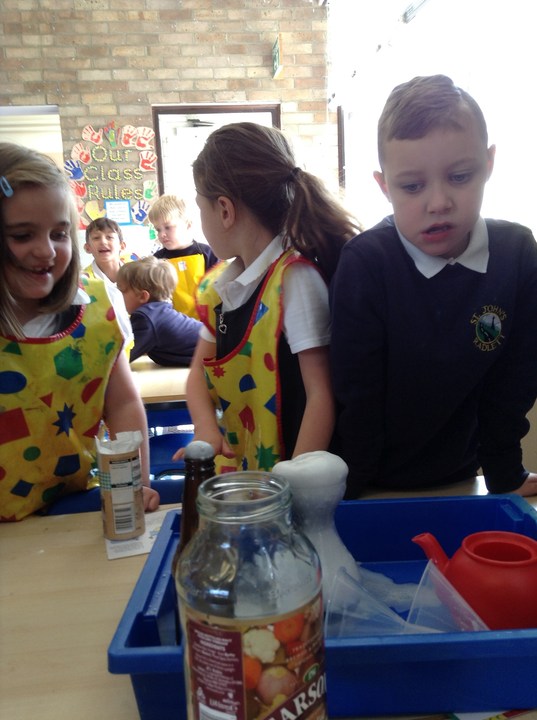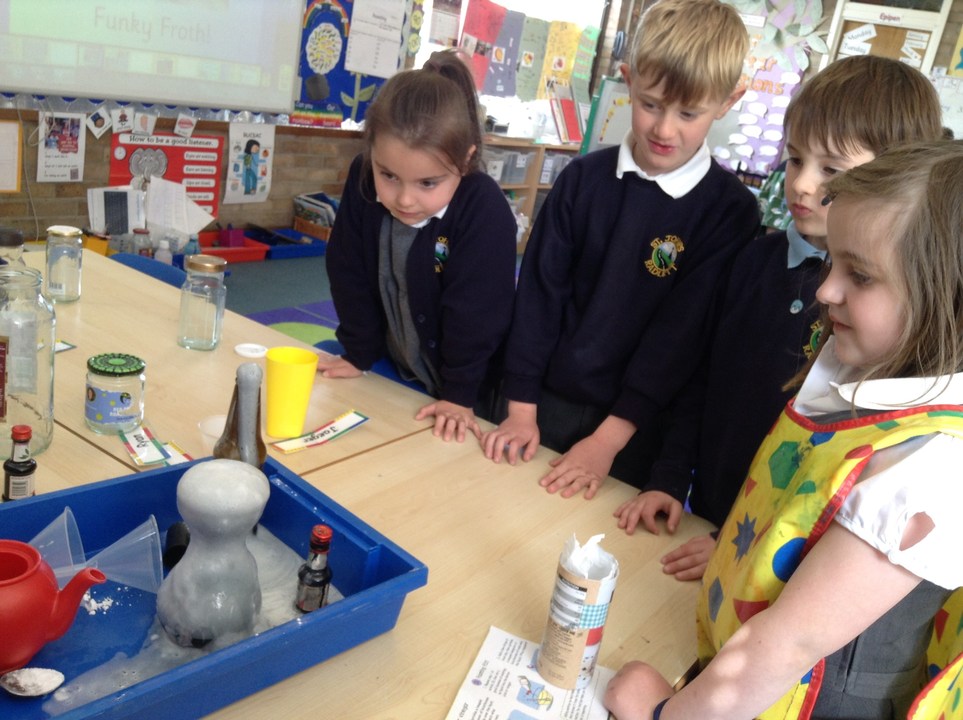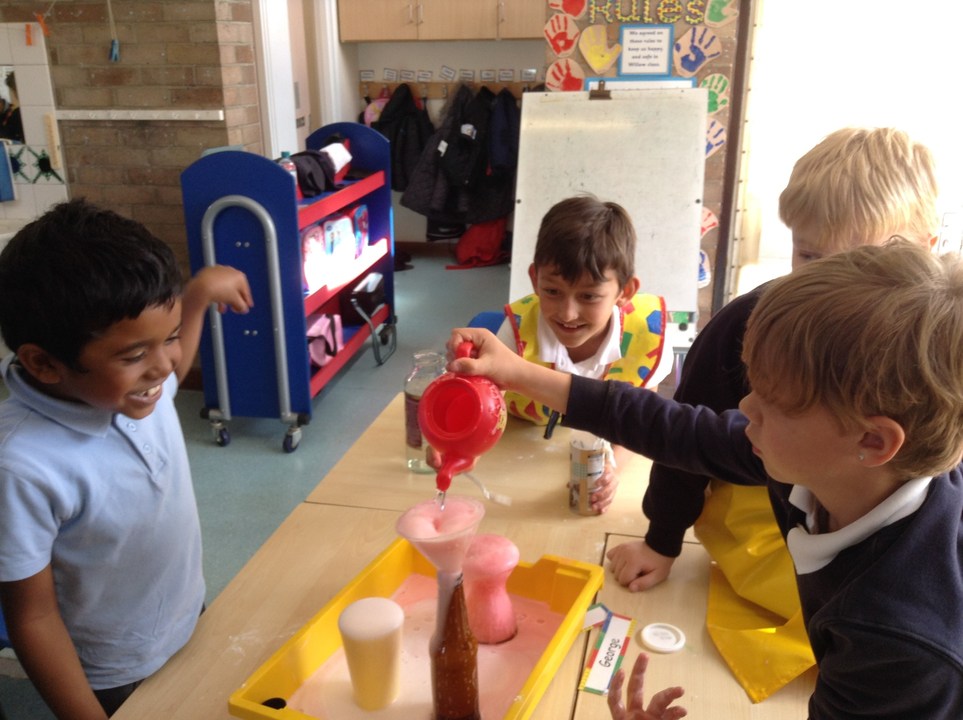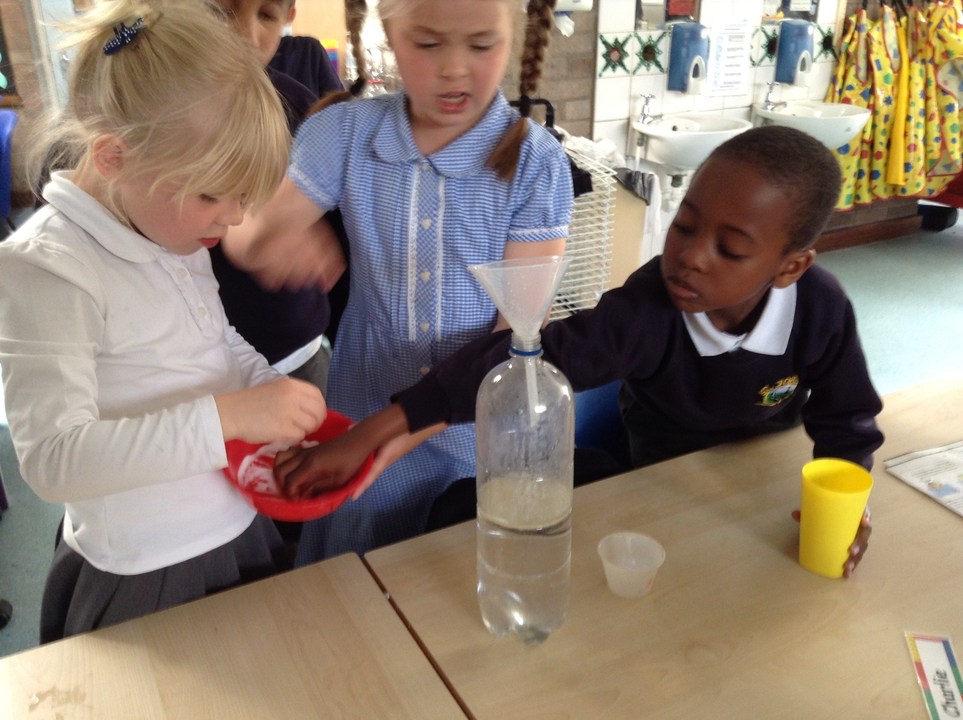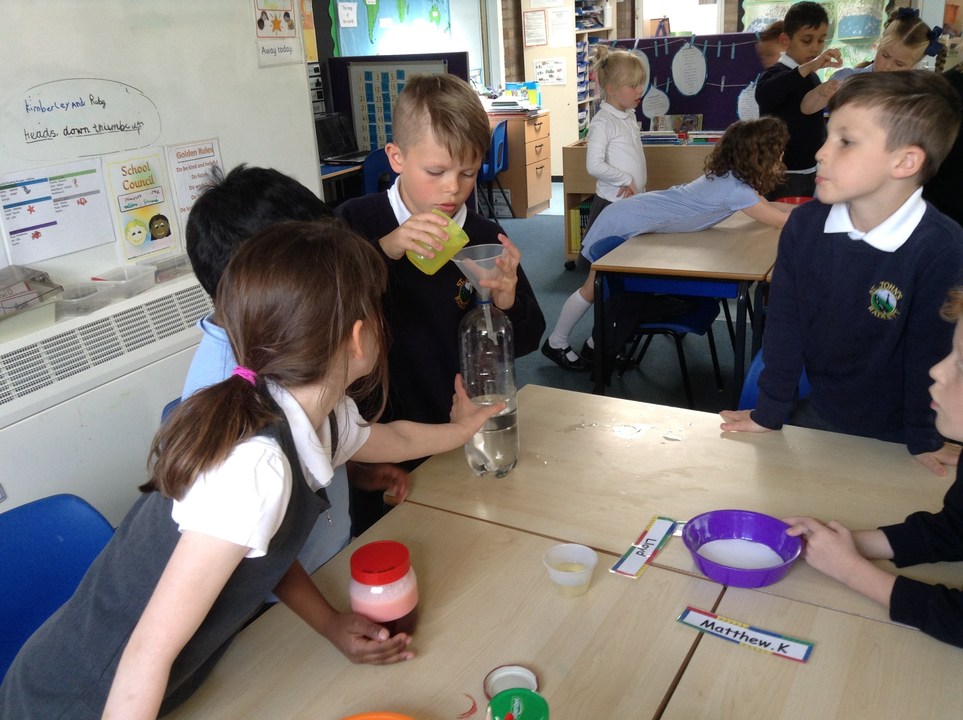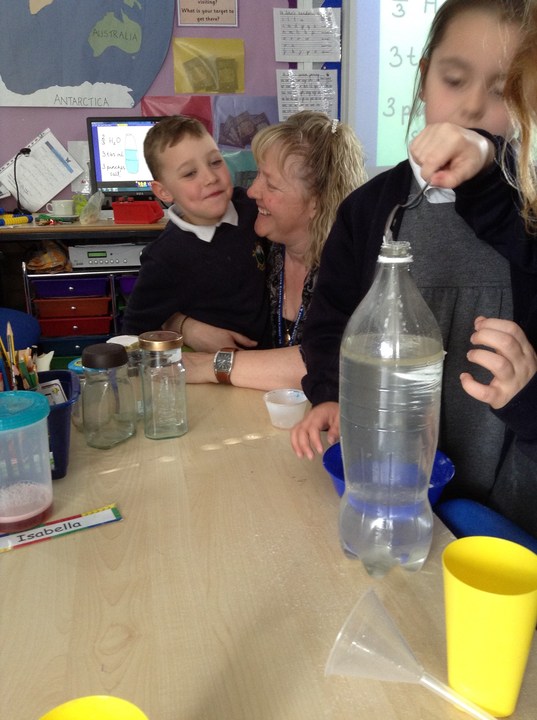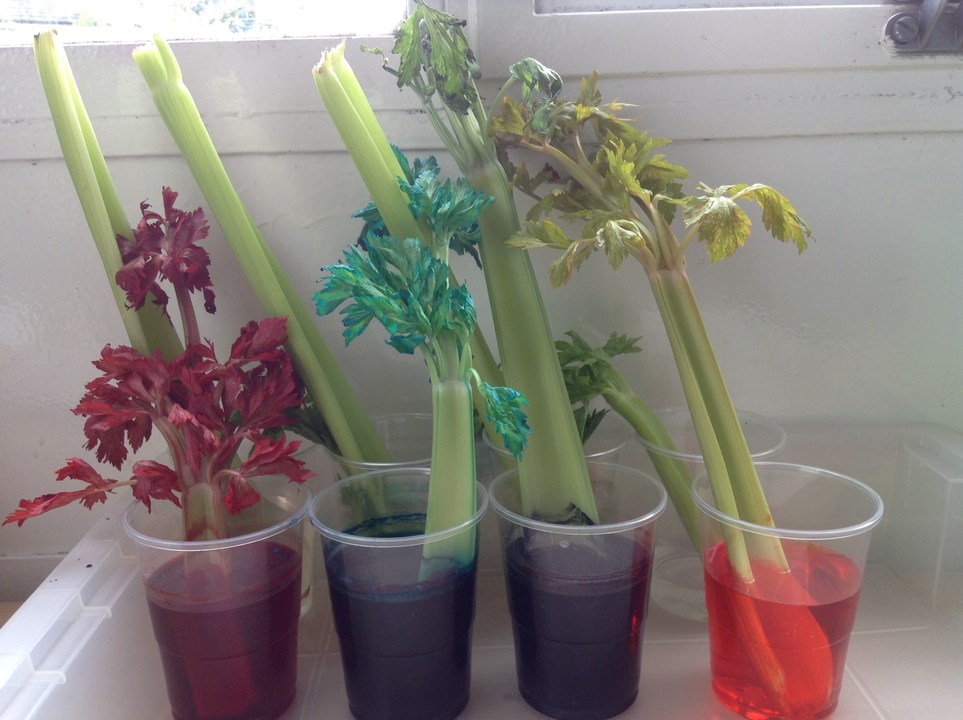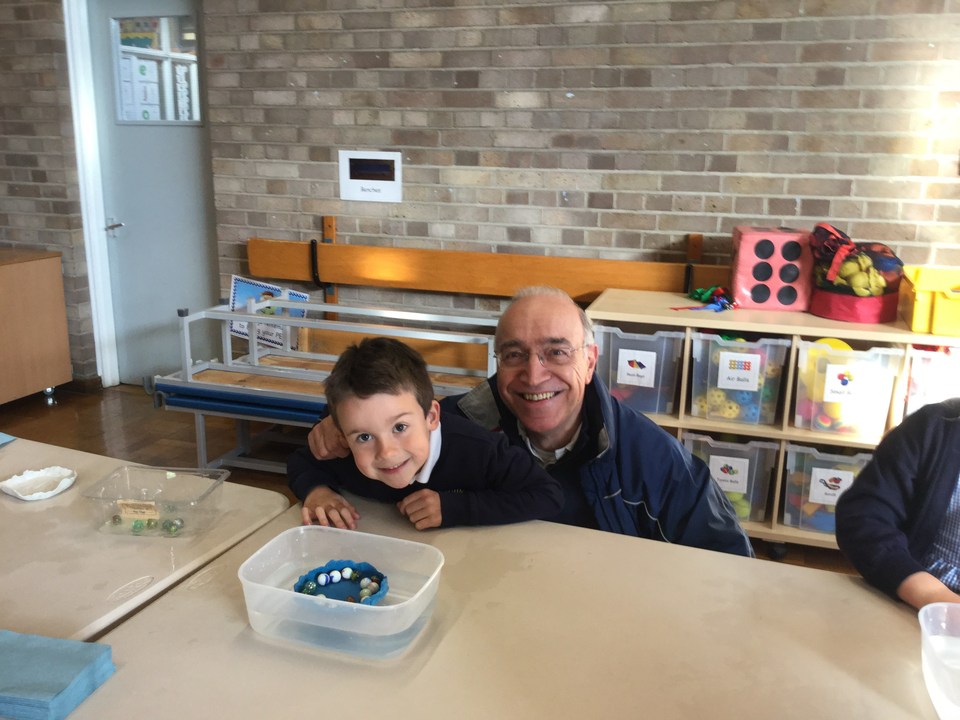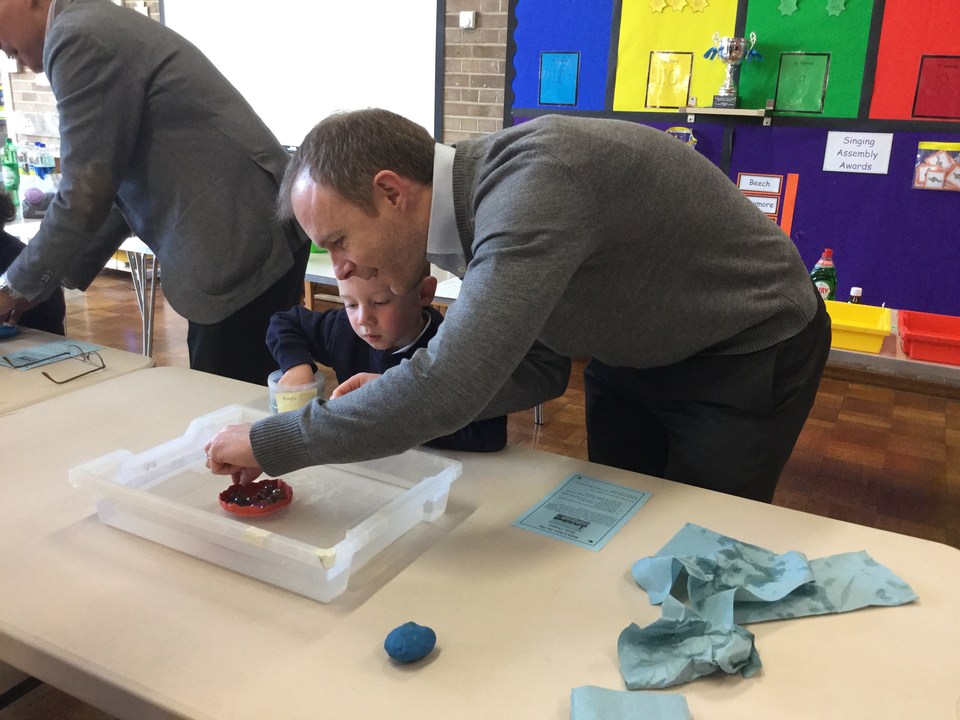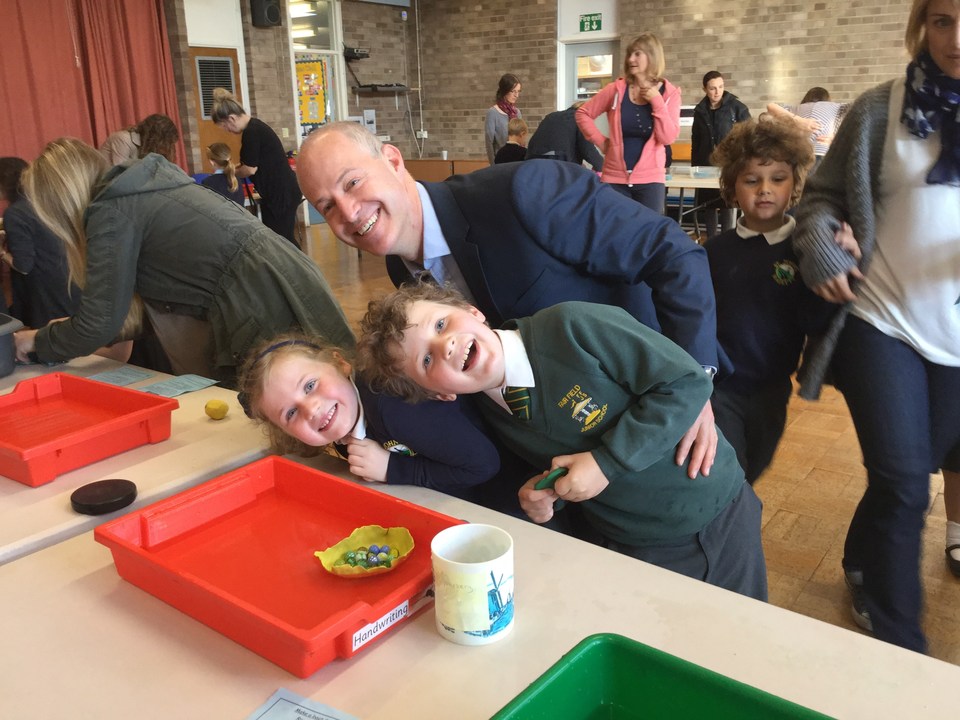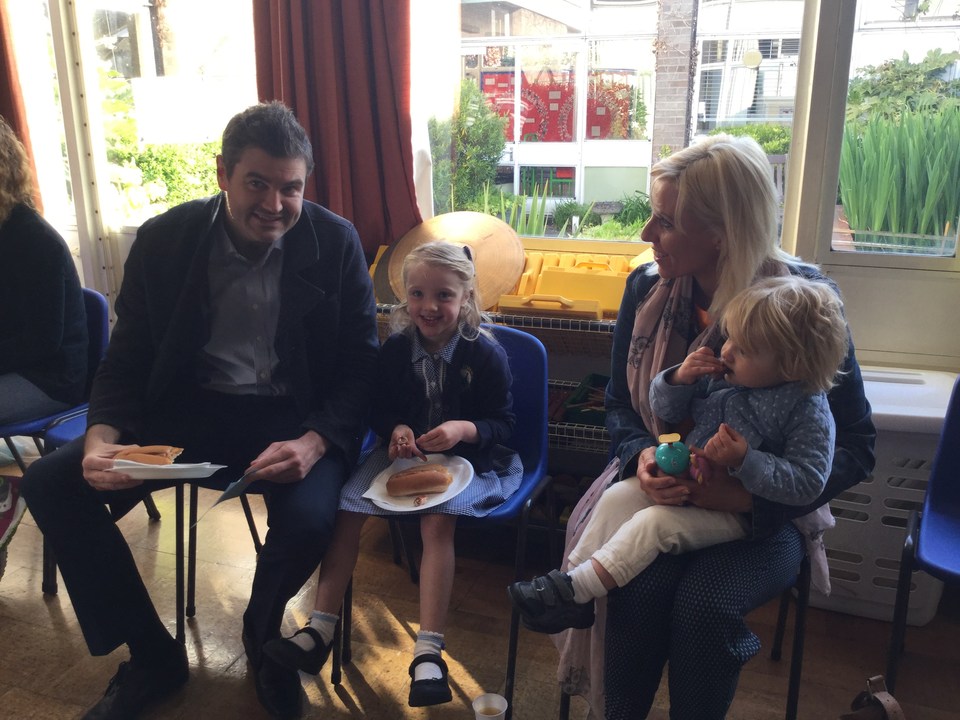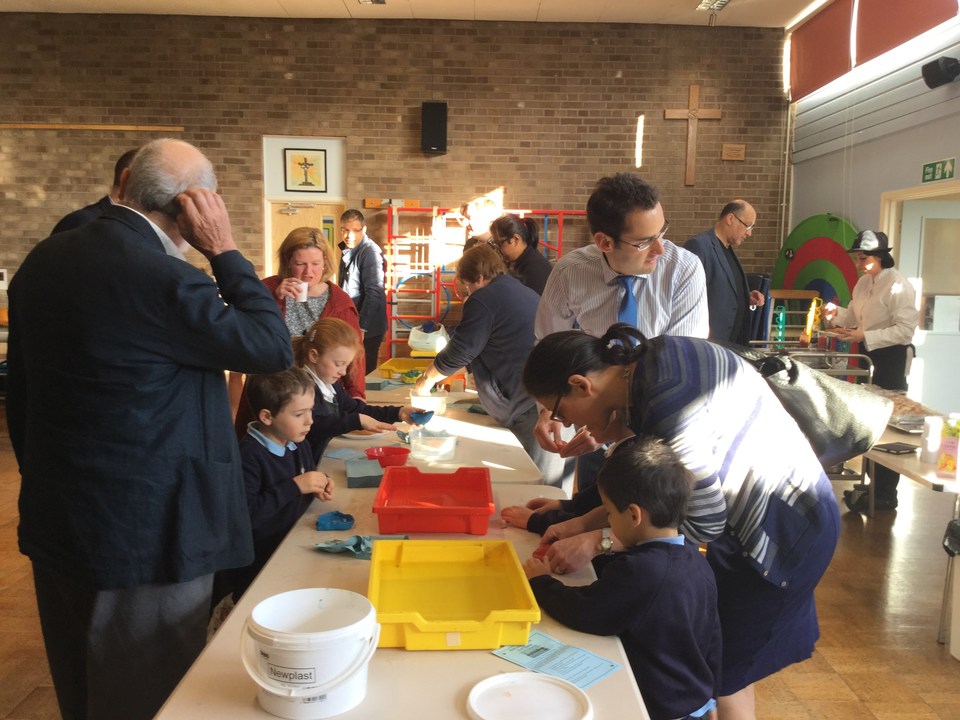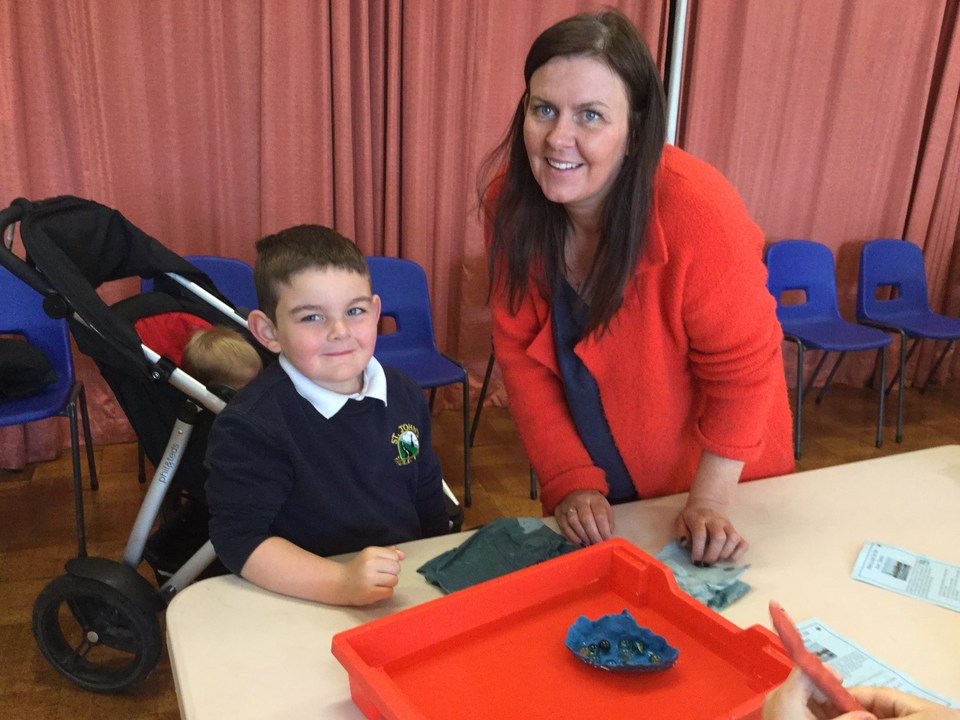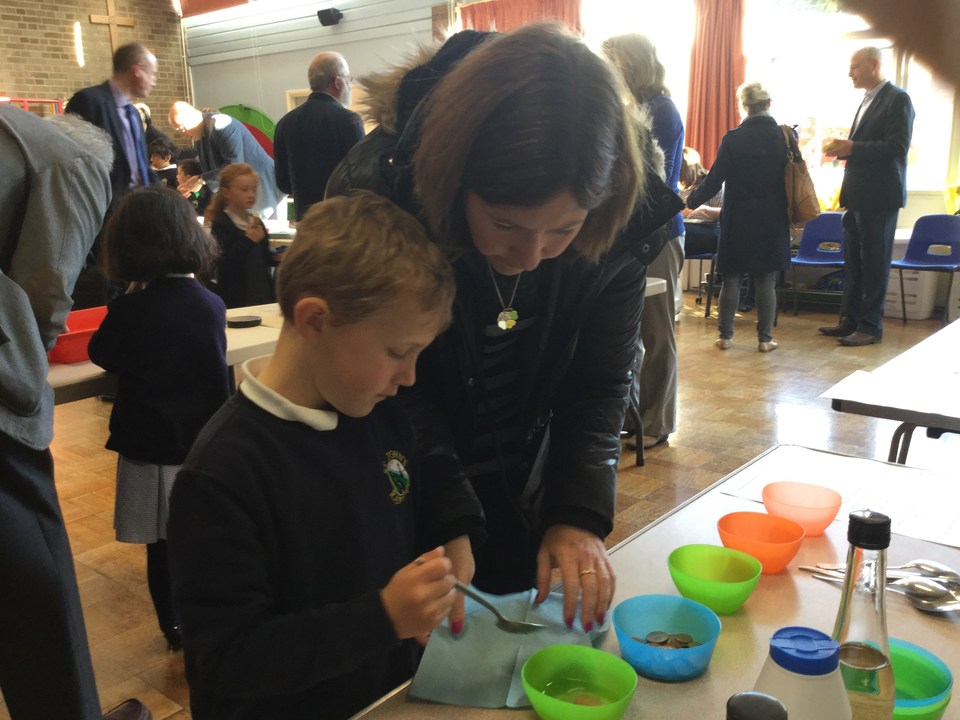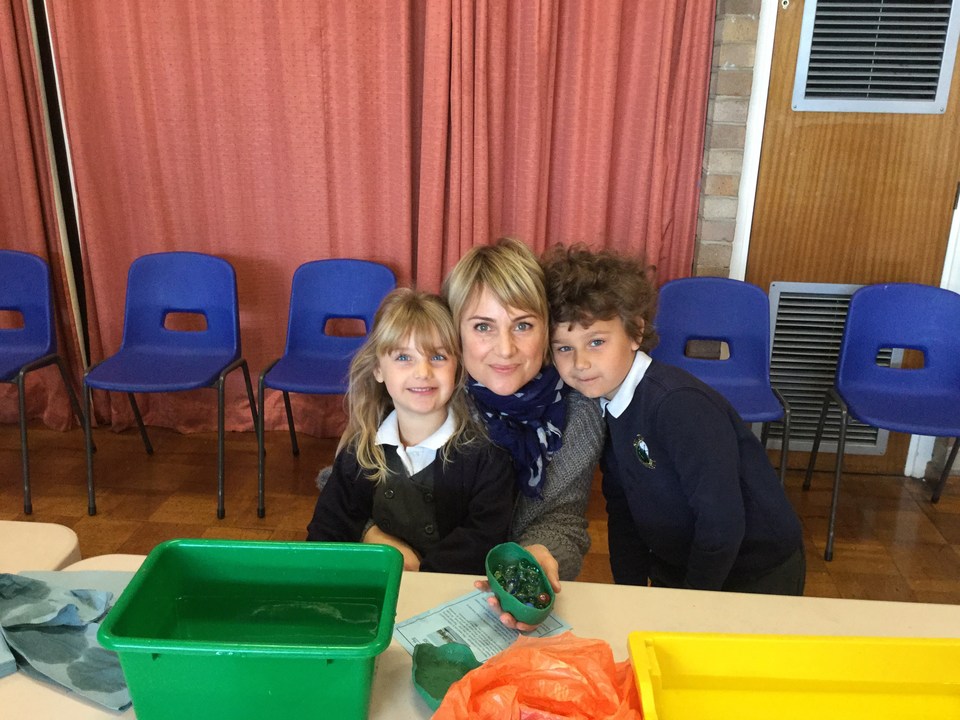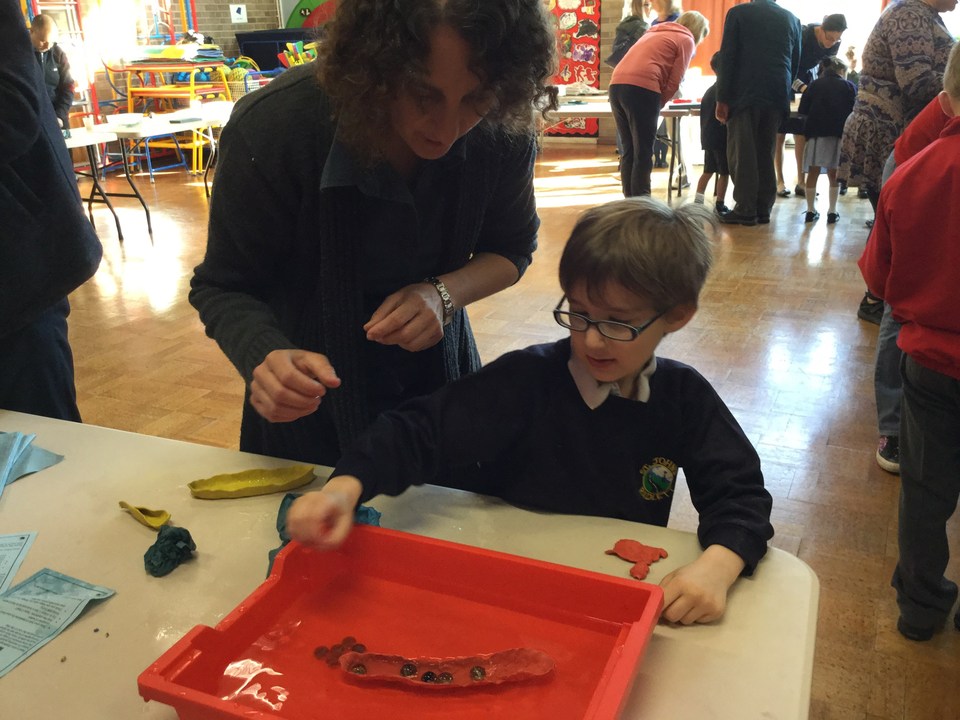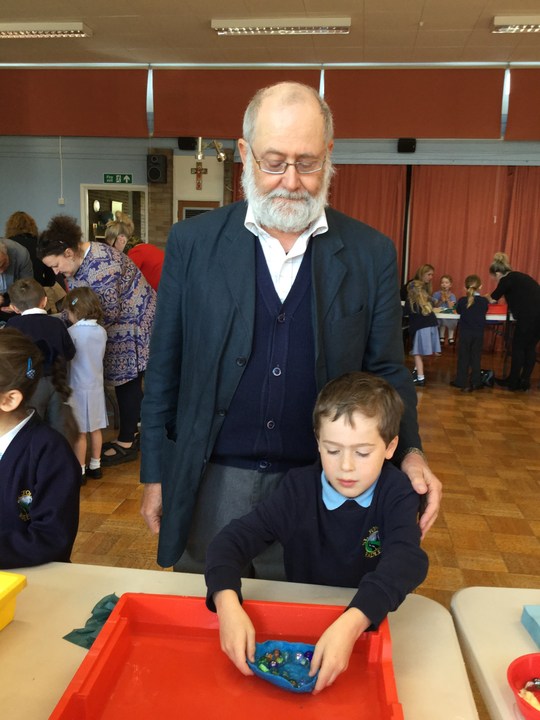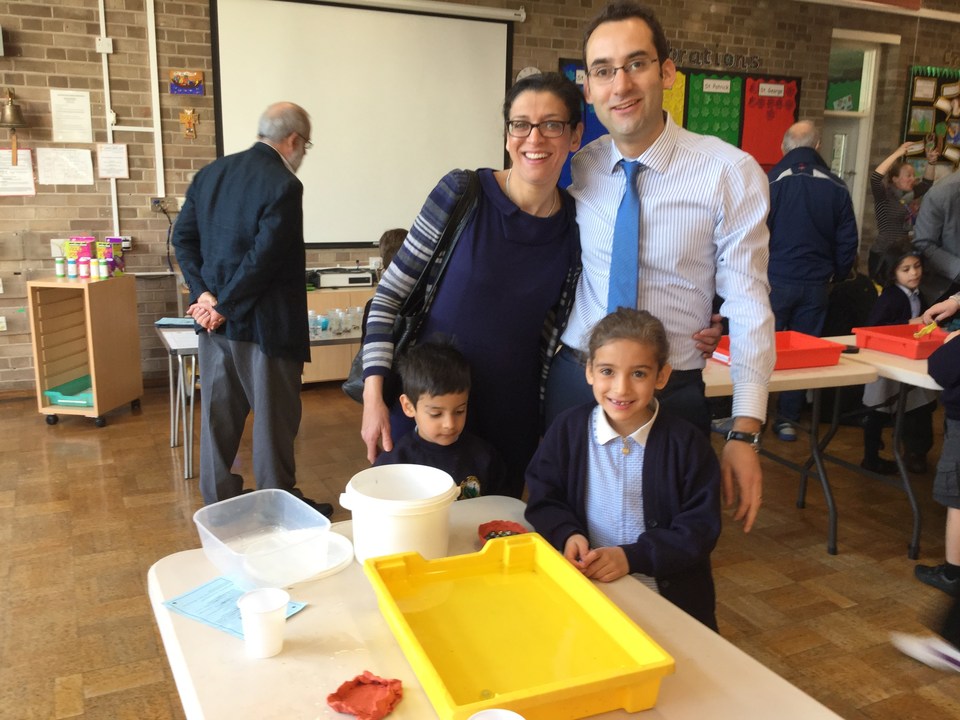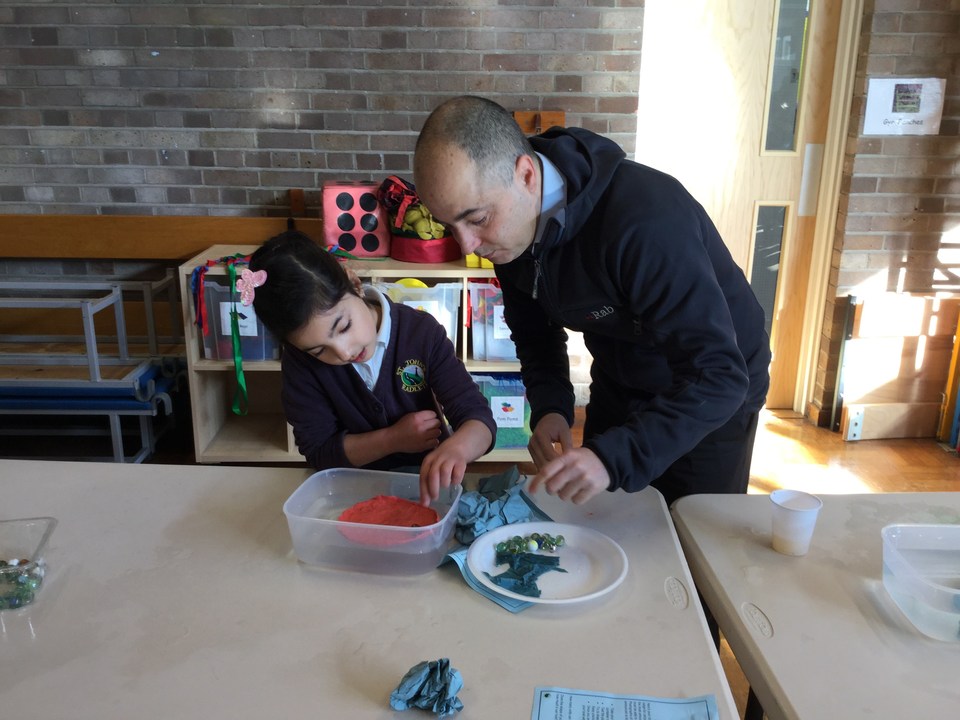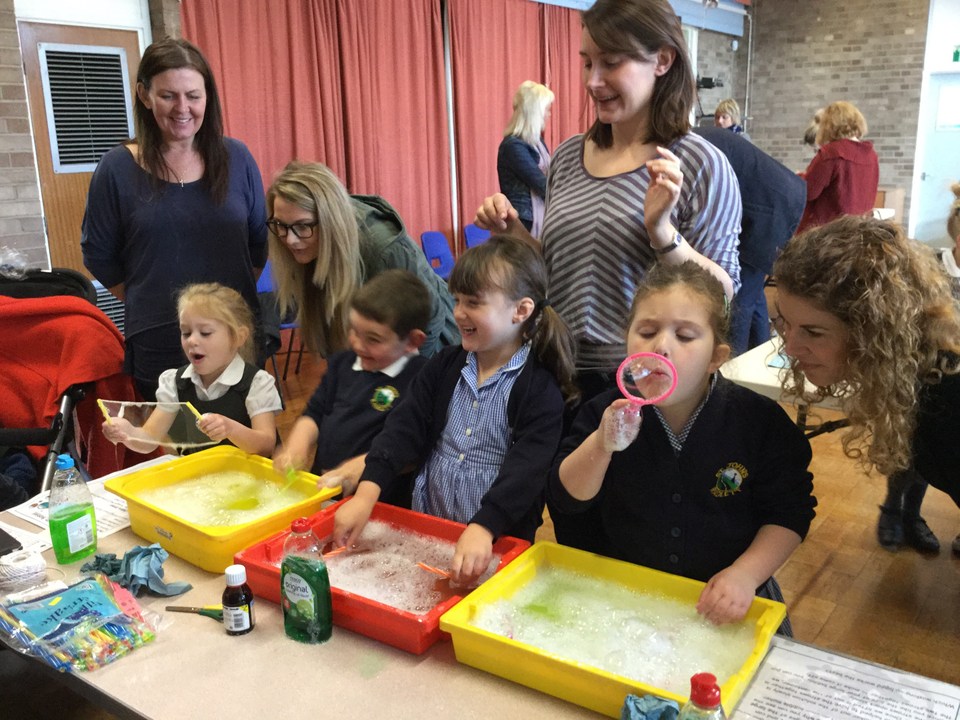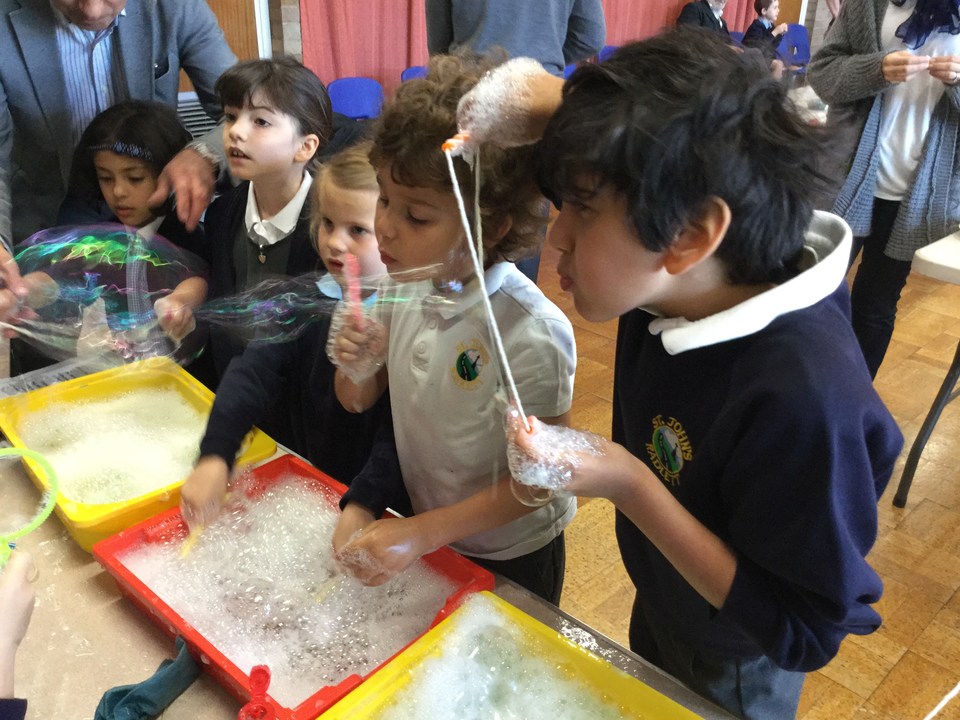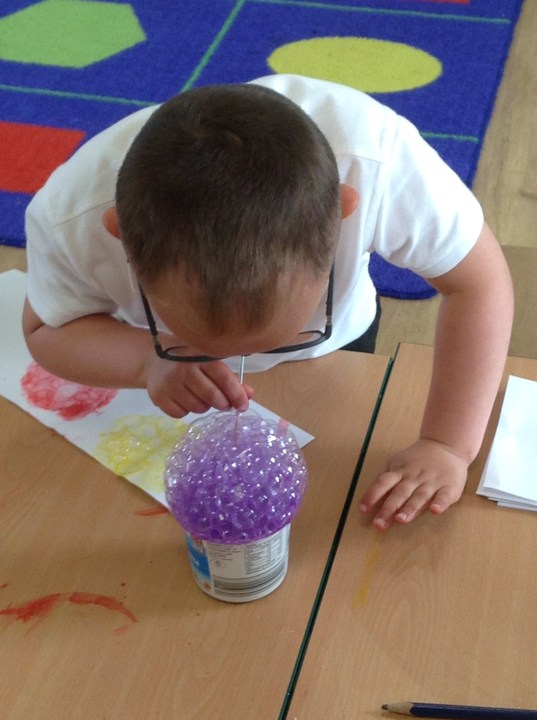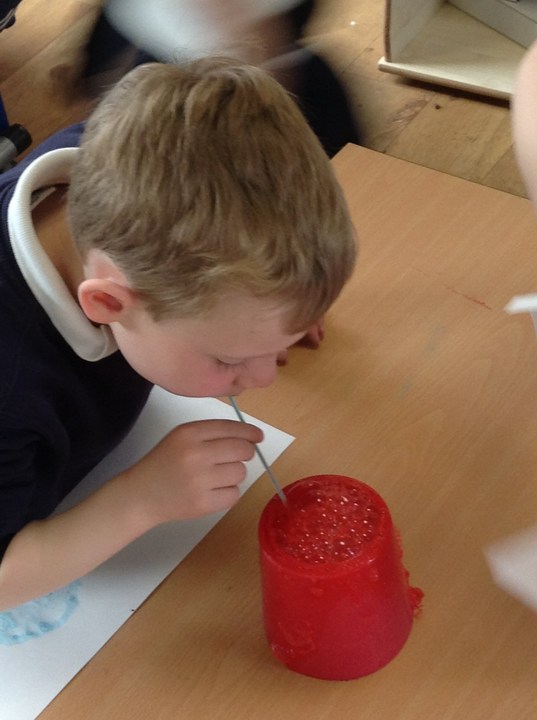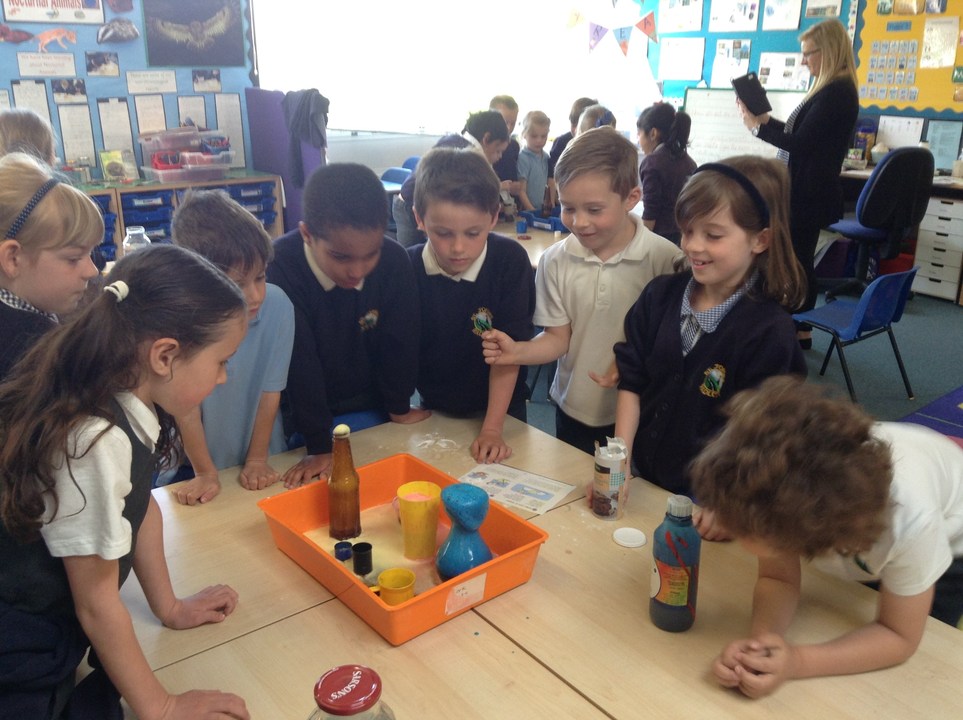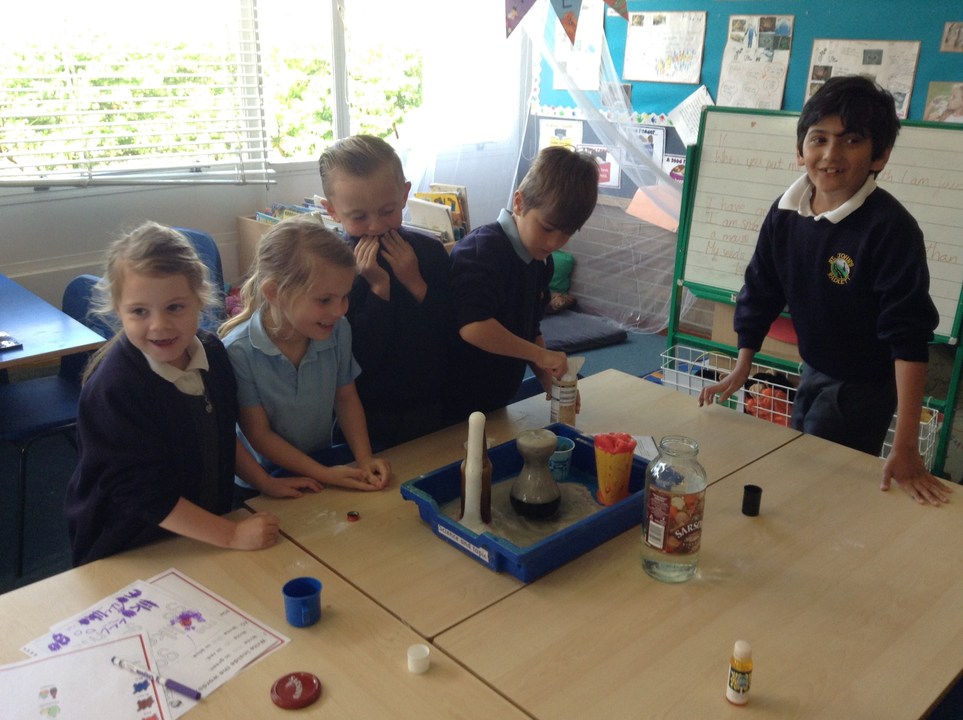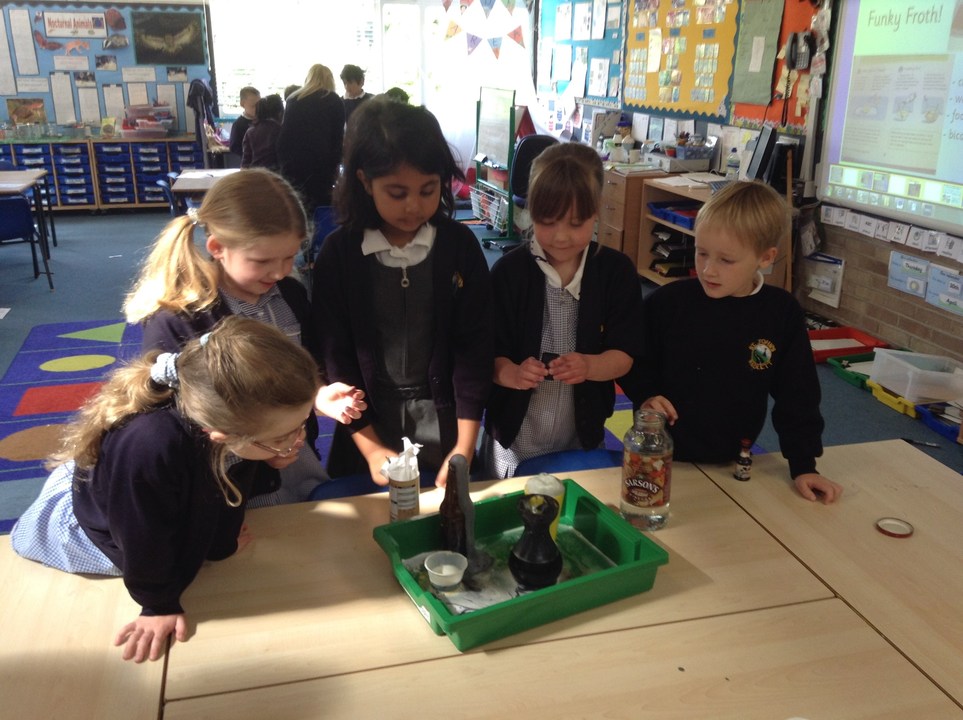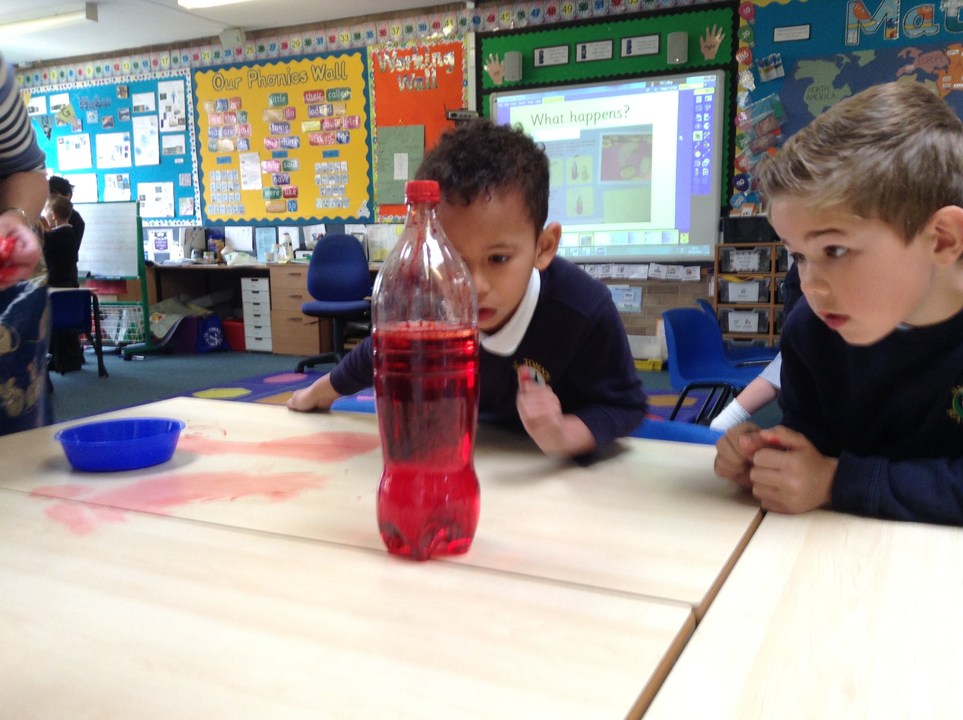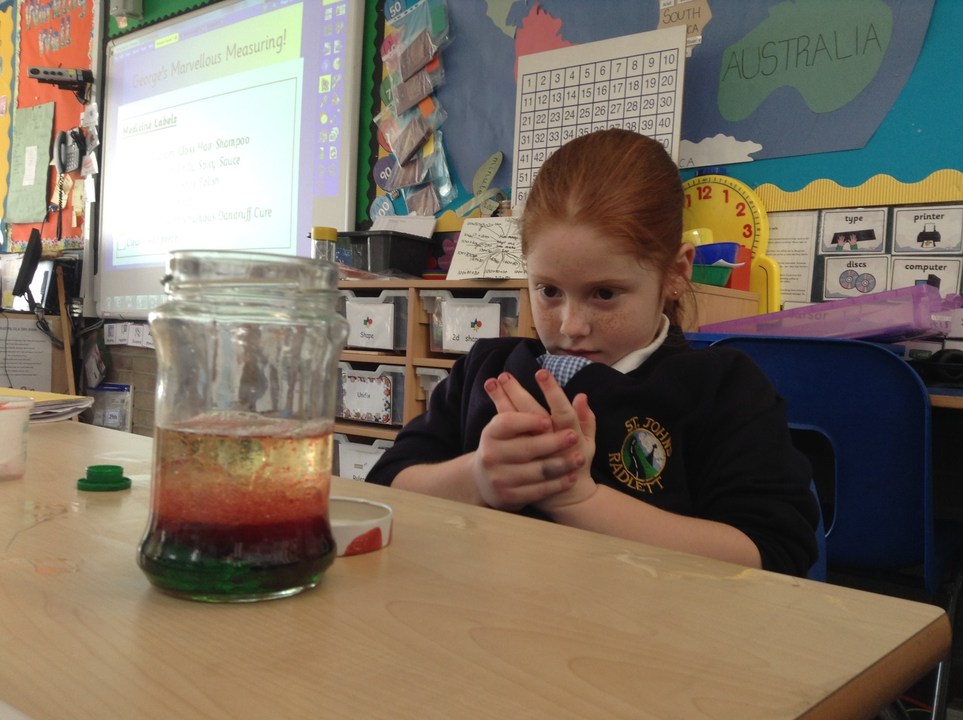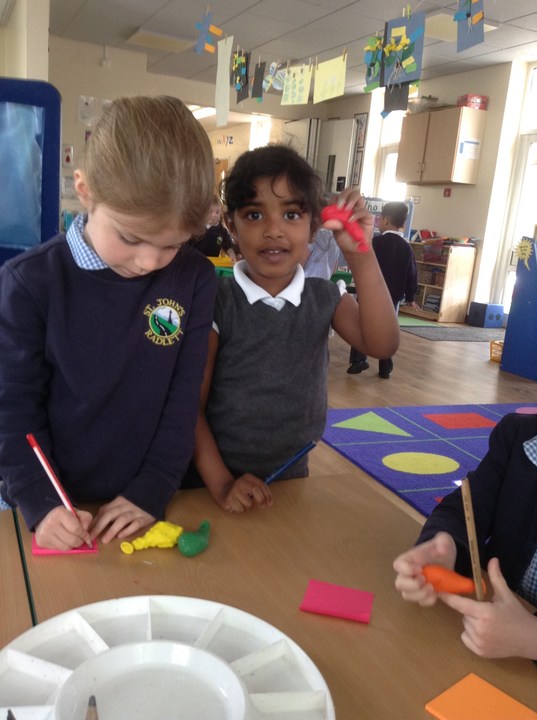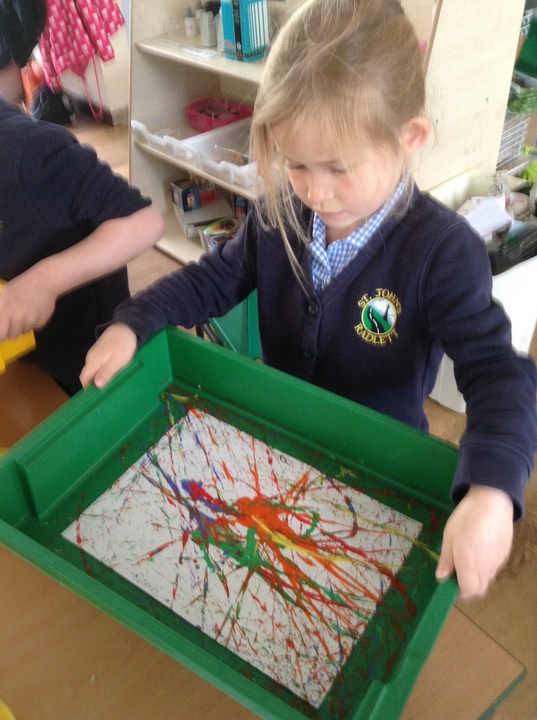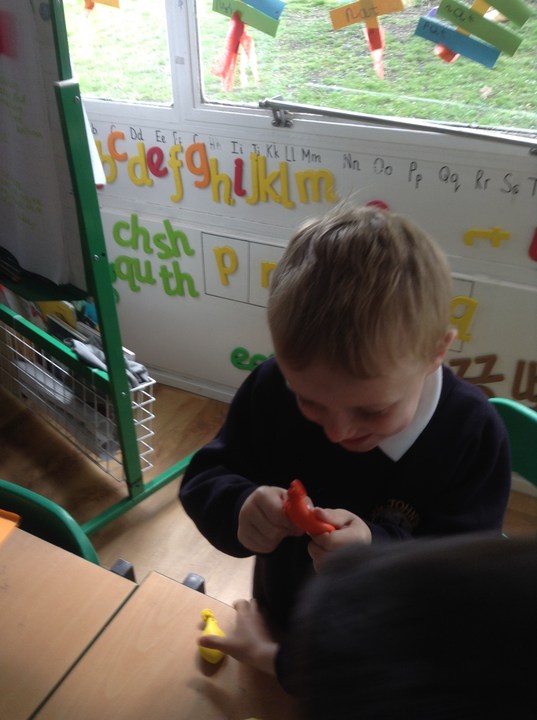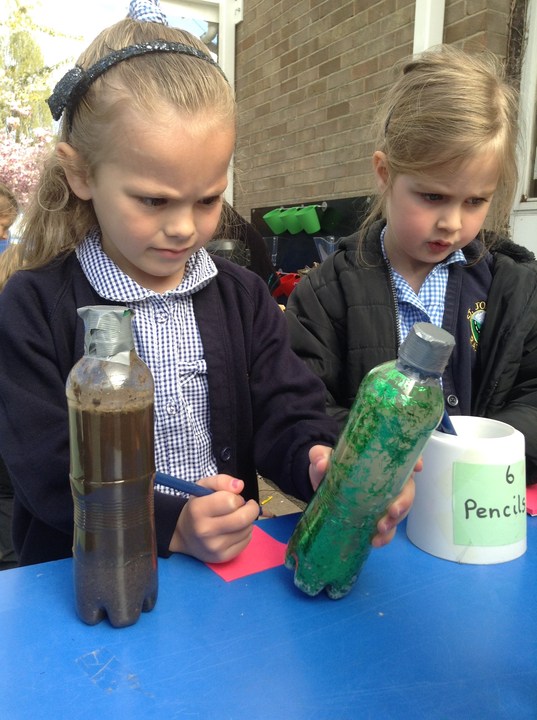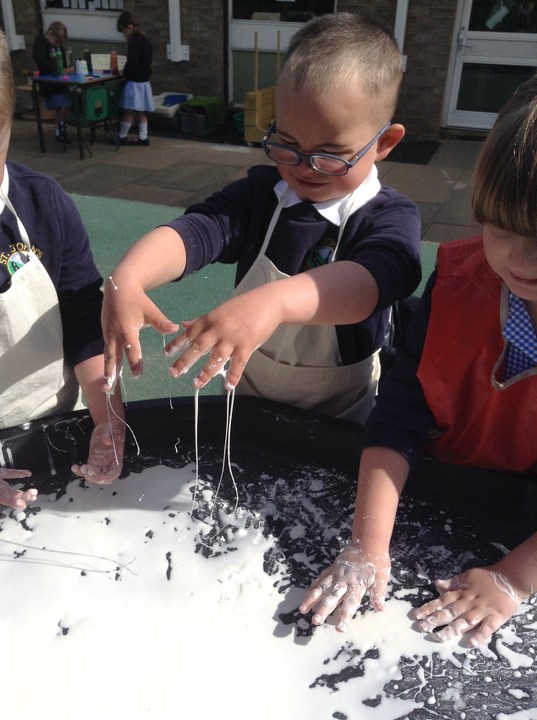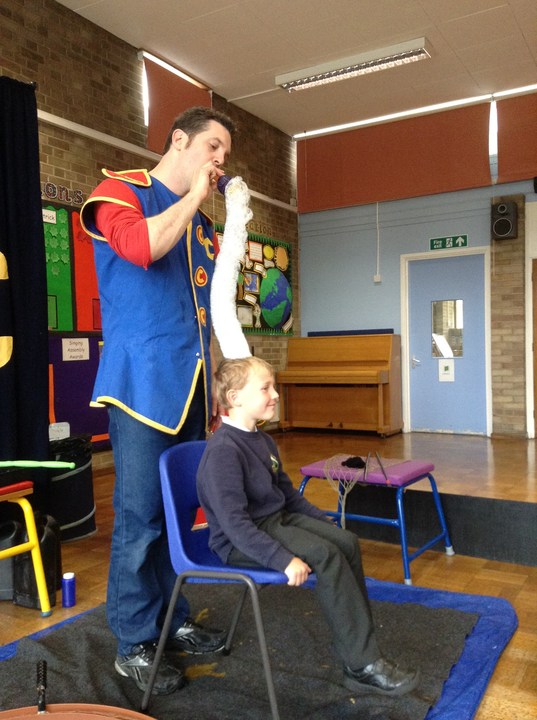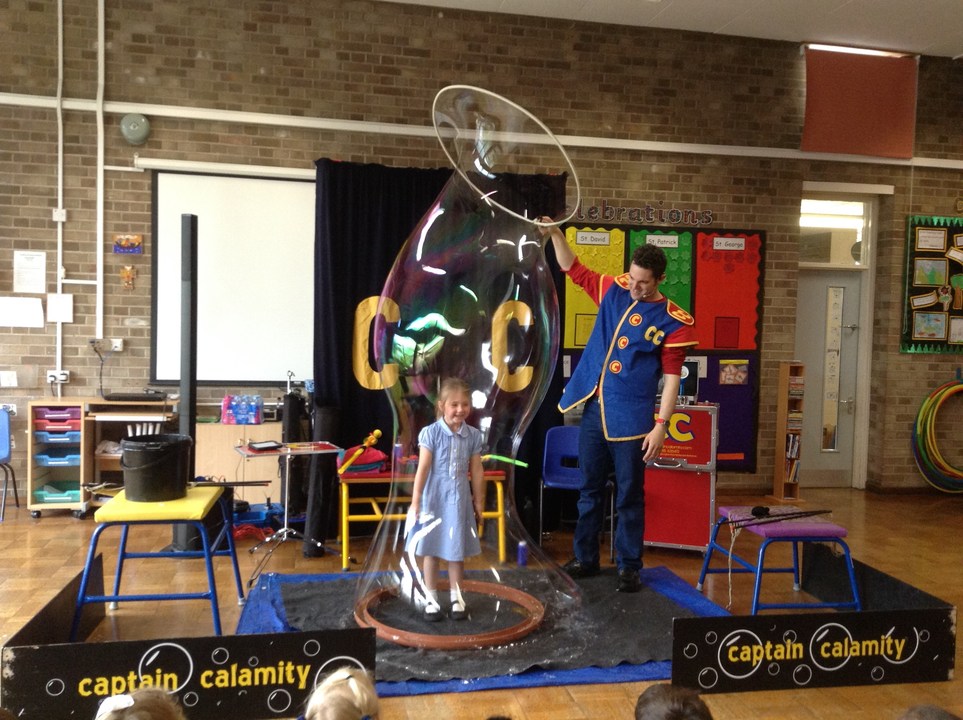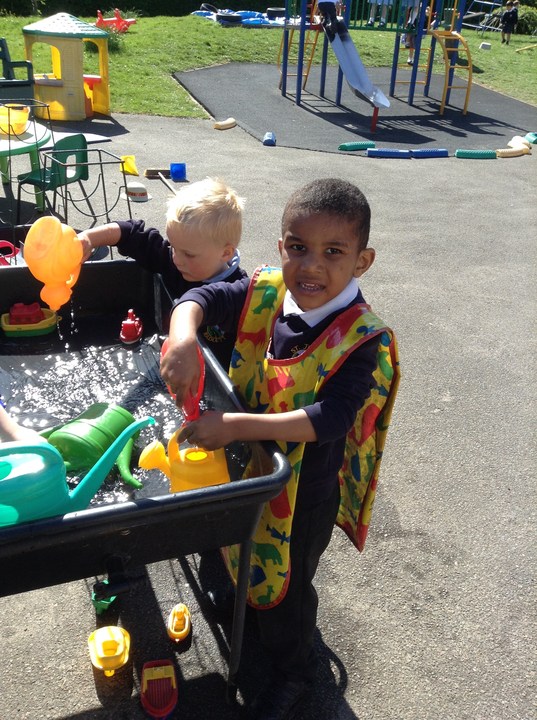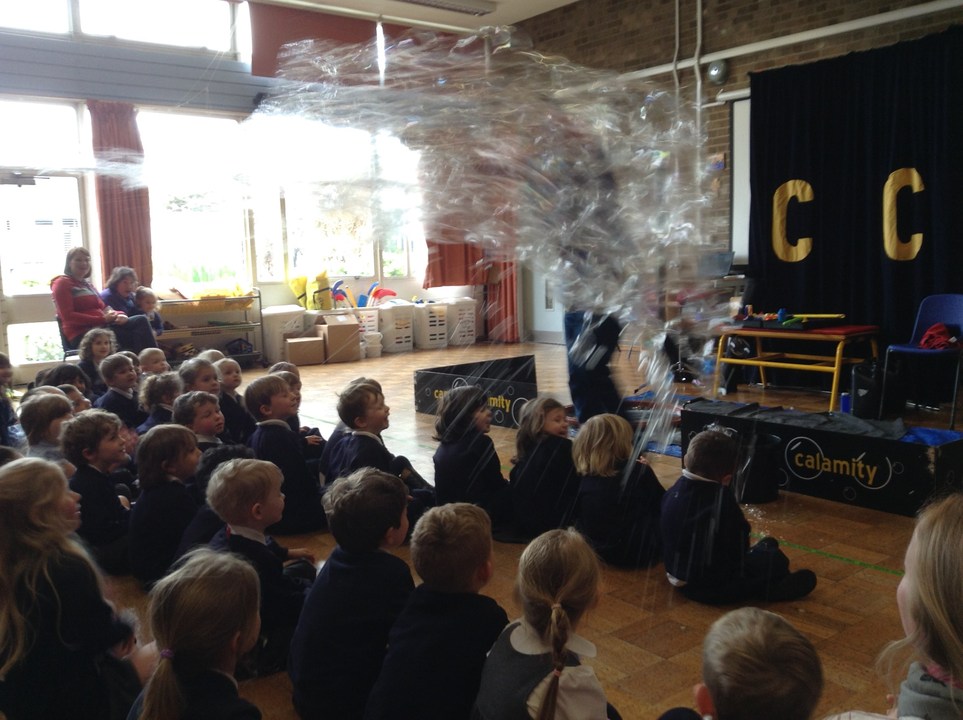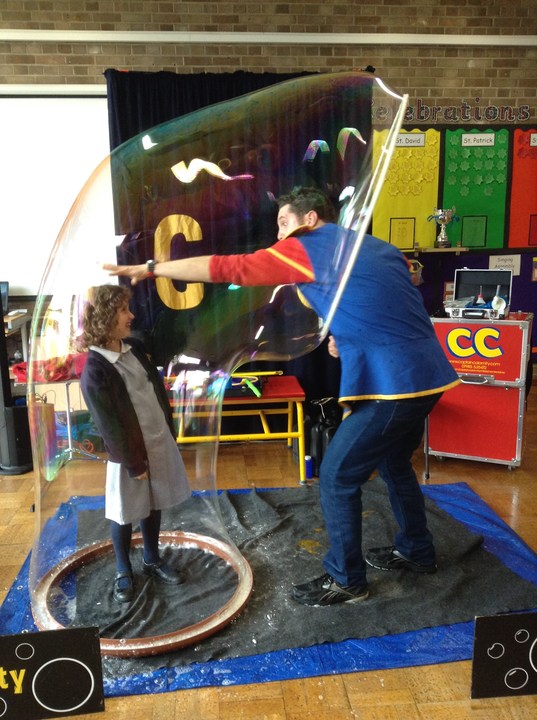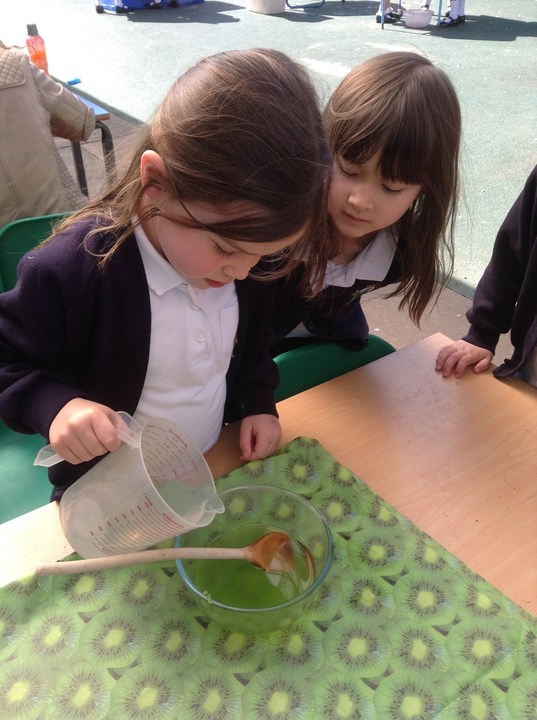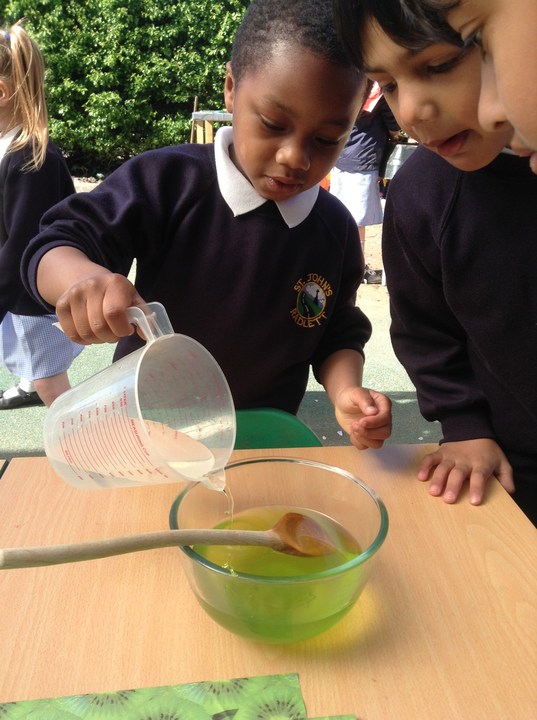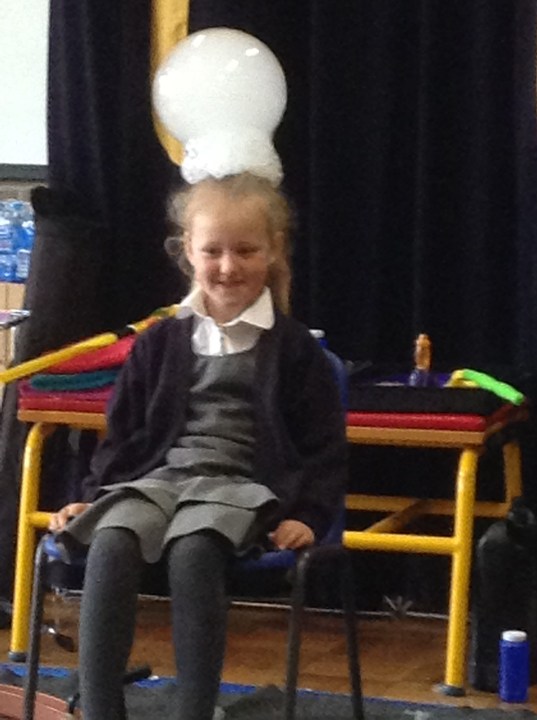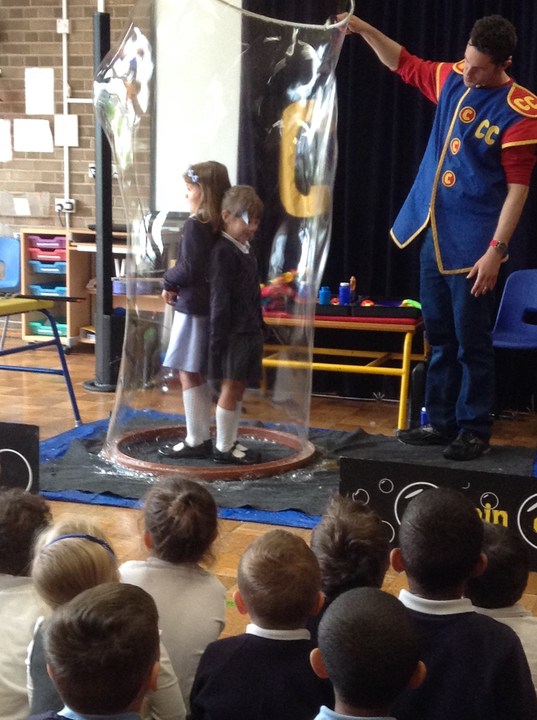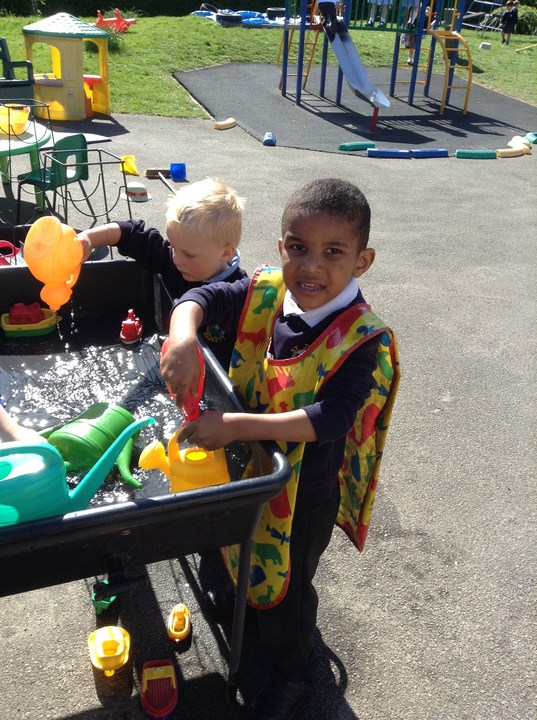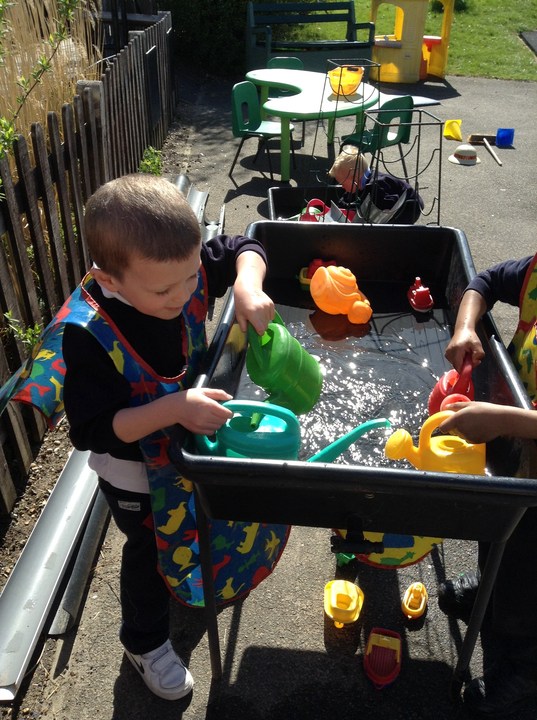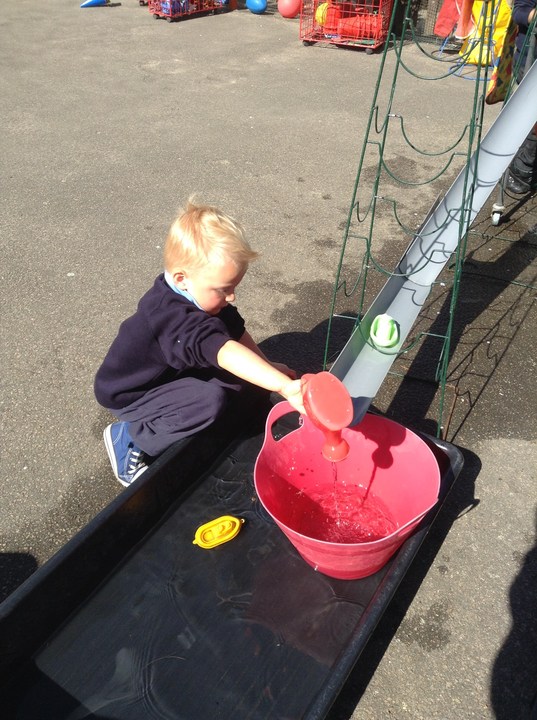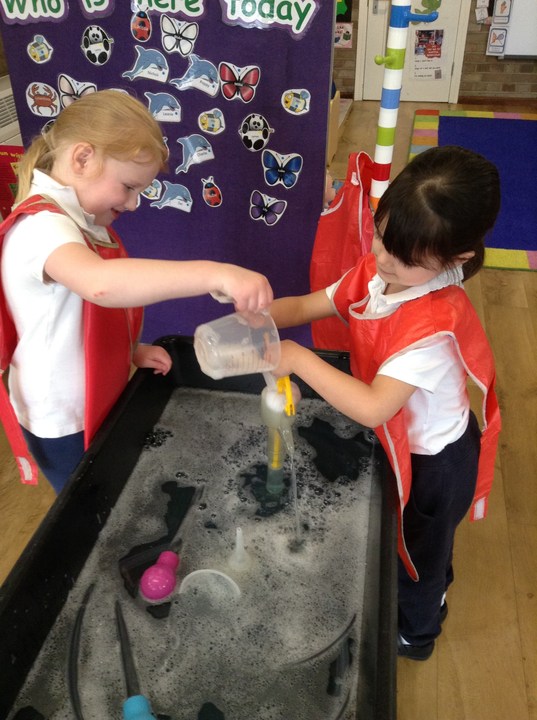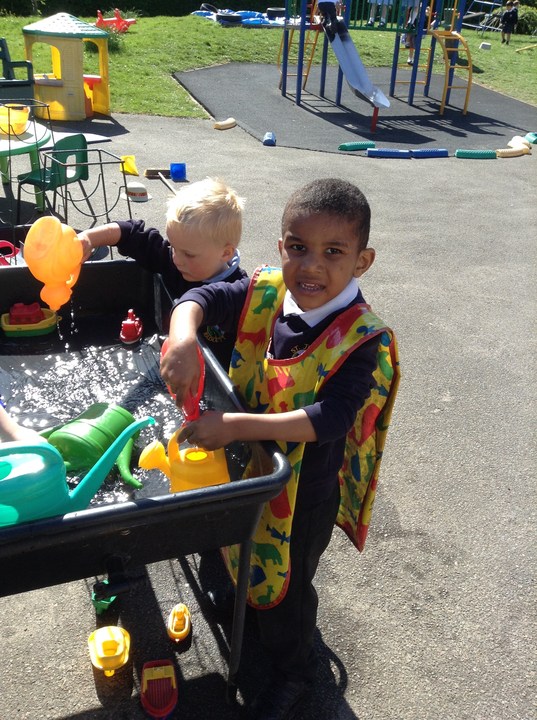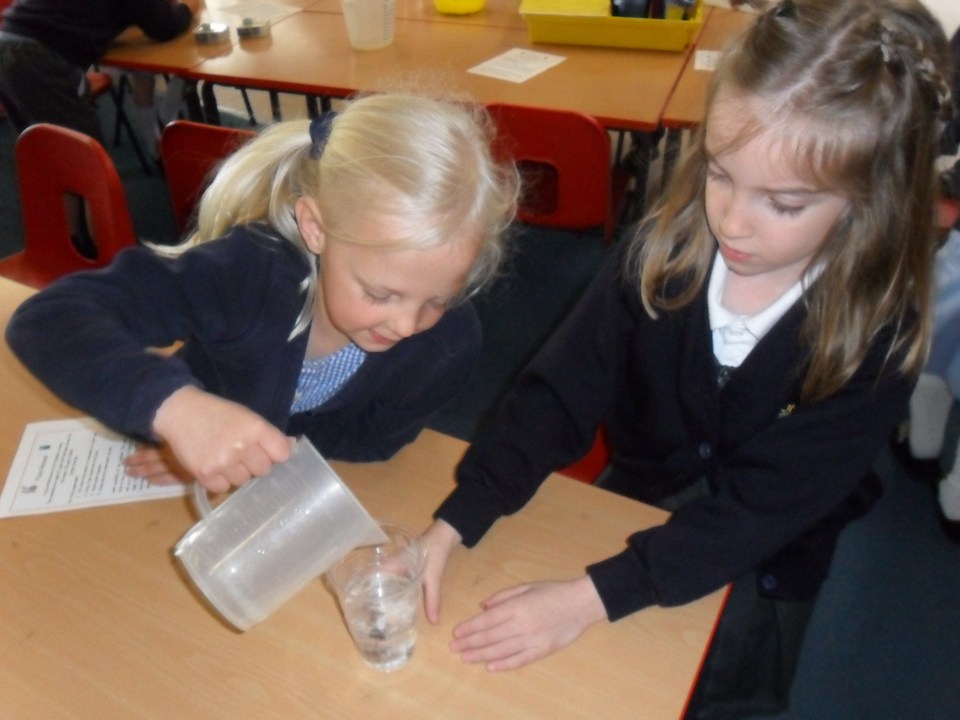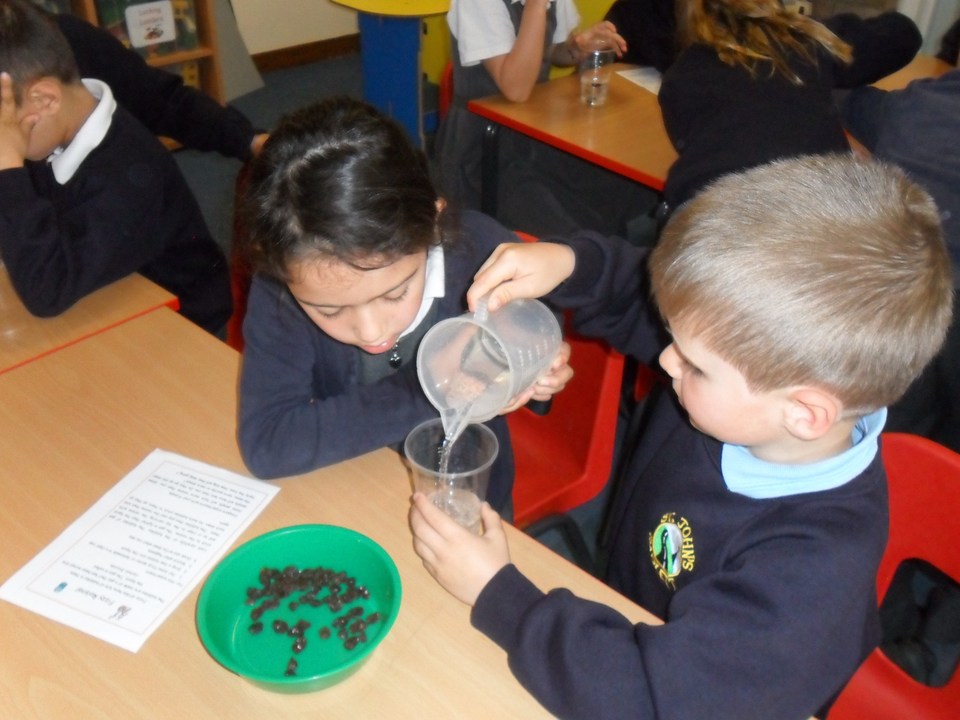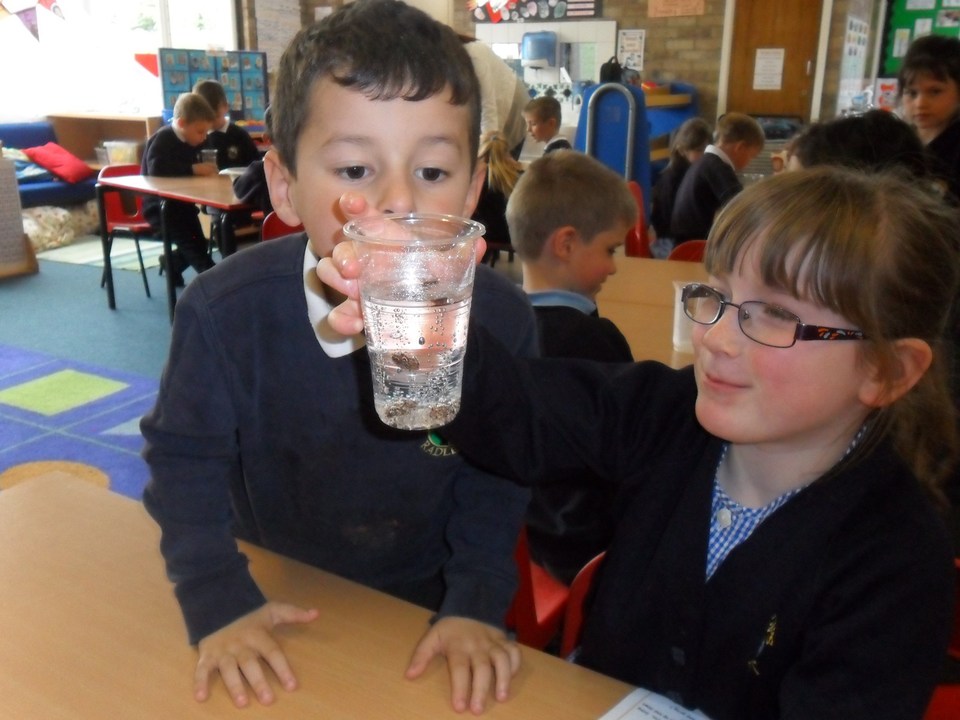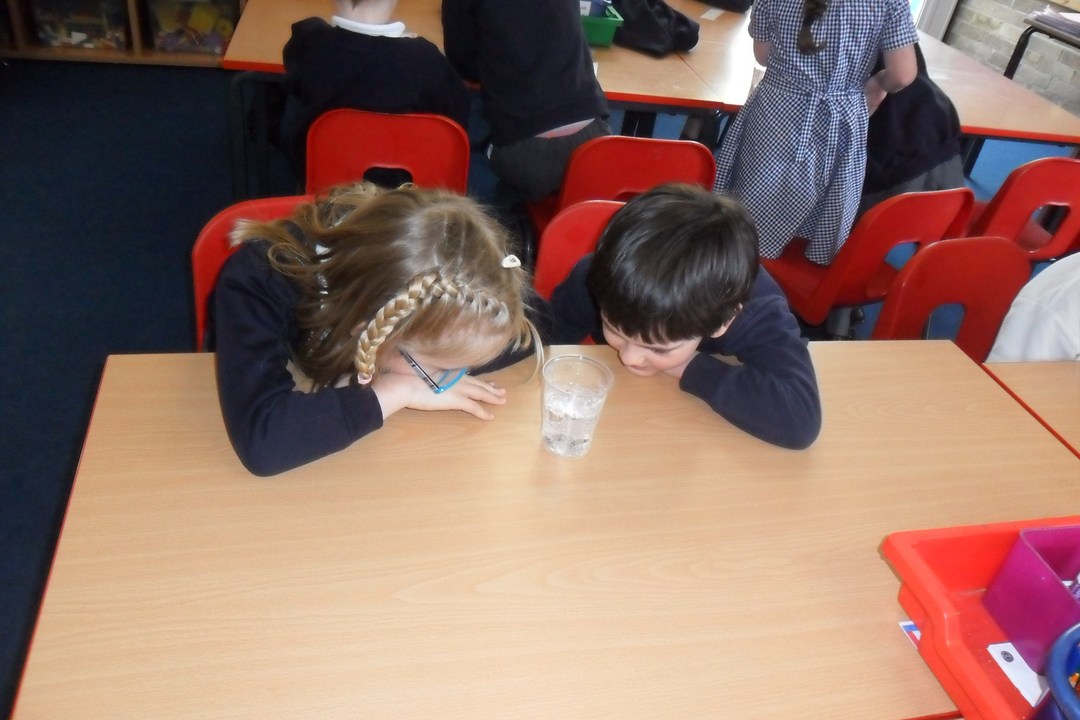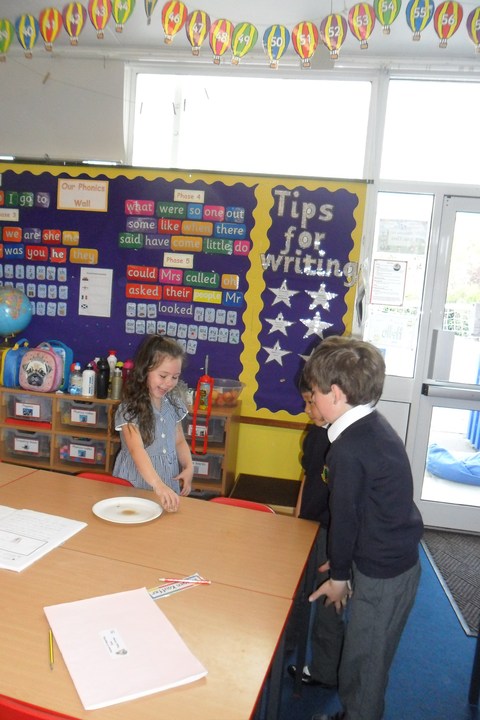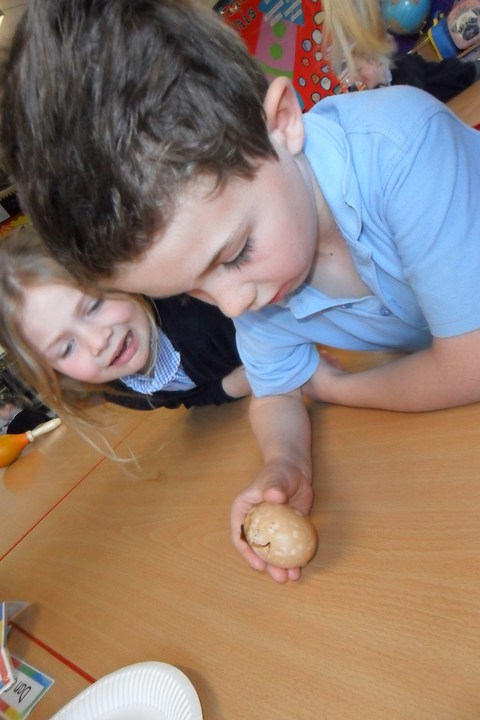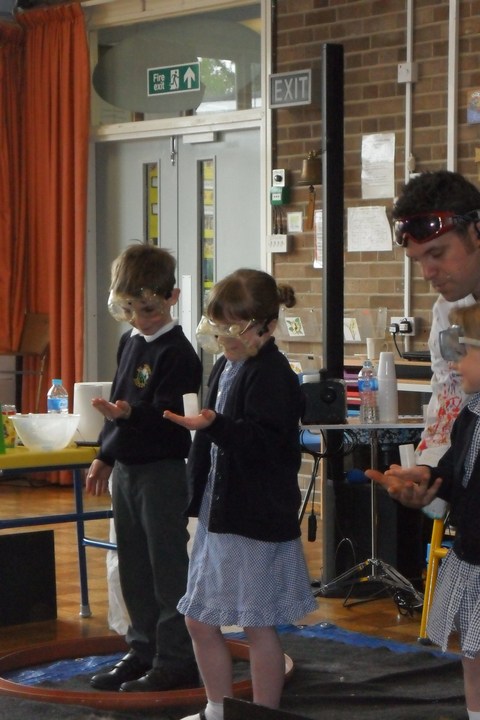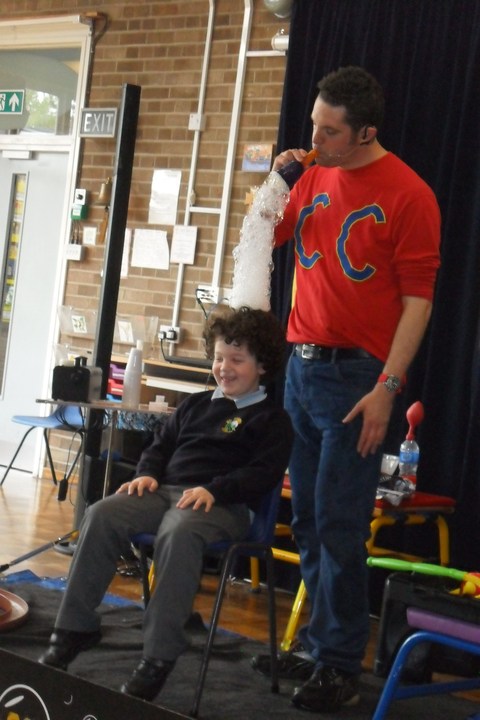 Headteacher's Welcome
Welcome to the St John's CE Infant and Nursery School website. We aim to ensure that excellence and enjoyment is at the heart of all we do and that every member of our school community is equally valued.
Our school motto is currently 'Pathway to Learning and Success' because we believe by giving our children the best start to their education they will succeed and achieve their full potential. High expectations, respect, honesty and cooperation are just a few of the values we strive to instil in our pupils. These values are nurtured through our distinctive character.
We welcome and encourage a visit to our school, where you will find happy, enthusiastic, respectful and confident children learning and playing in a safe and stimulating environment. Please contact the school office for details of school visits.
At St John's we have a very supportive governing body, an active PFA (Parent, Friends Association) and a dedicated staff. We believe the best education for our children is when parents, carers, governors and staff work together as a team. We look forward to meeting you in the future.
Best wishes,
Alice Aharon
Headteacher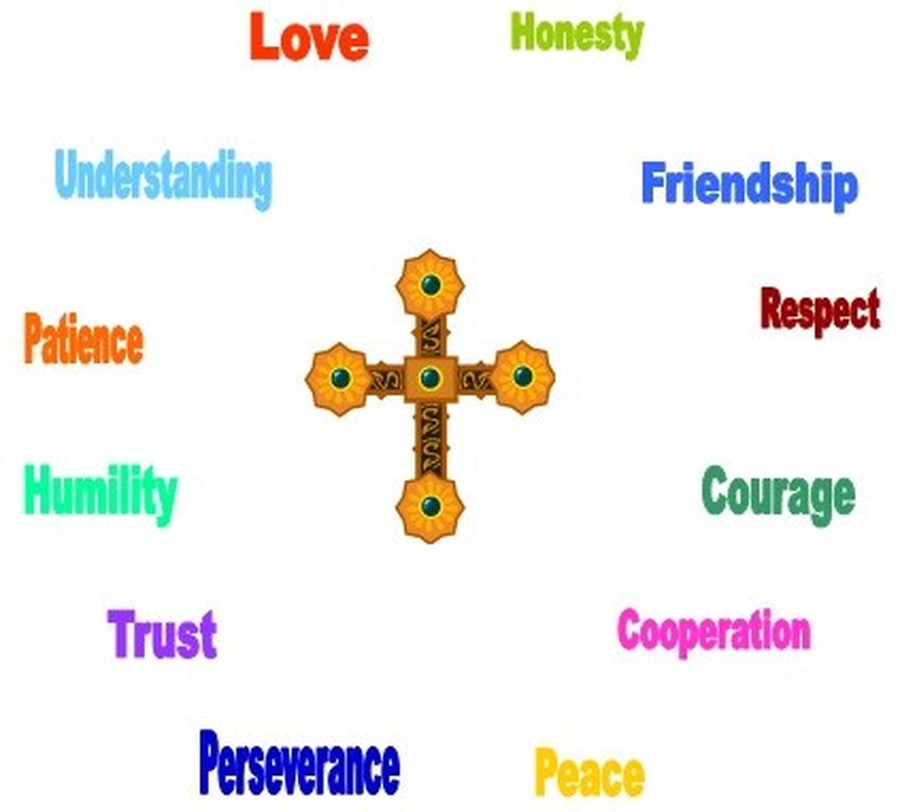 stjohnsInfantSchool @stjohnsinfants
20 Jun RT @xLR8_2011: @stjohnsinfants huge huge well done to our fabulous Cheerleaders today!! You make me so proud! Thank you for all your hard w…
20 Jun School summer fair today!!! 12:00-3:00- See you there!!! http://t.co/k0YjGZMDvS
15 Apr Our gorgeous living willow, donated by the PFA, is growing beautifully in this sunshine 🌞 http://t.co/pTfHuITajc
7 Feb How are your Internet SAFEty posters coming along??? http://t.co/aGcVW9lyam
15 Oct 2014 Super fun film night! #thankyouPFA
Latest School Calendar Events
Moving up morning (Year 2 to Fair Field)

13

Jul

2015

Pedestrian Skills Training Year 1 and Year 2

13

Jul

2015

After school Year 2 Leavers Disco

15

Jul

2015

Year 2 Leaving Show

17

Jul

2015

Terms Ends 2pm

21

Jul

2015