£383 raised at our Cake Sale - thank you so much!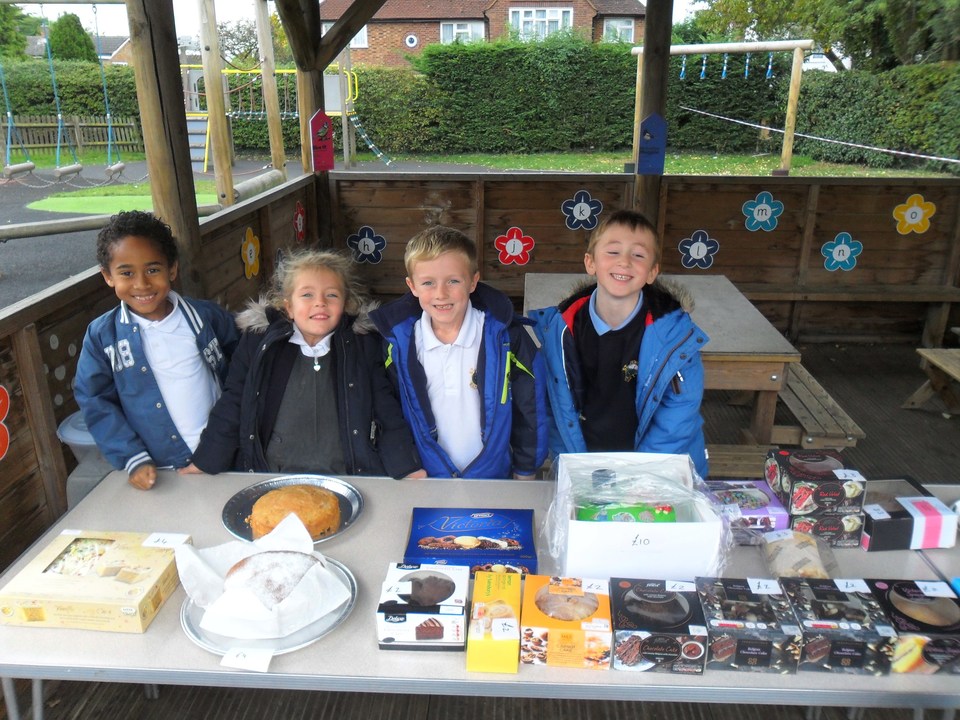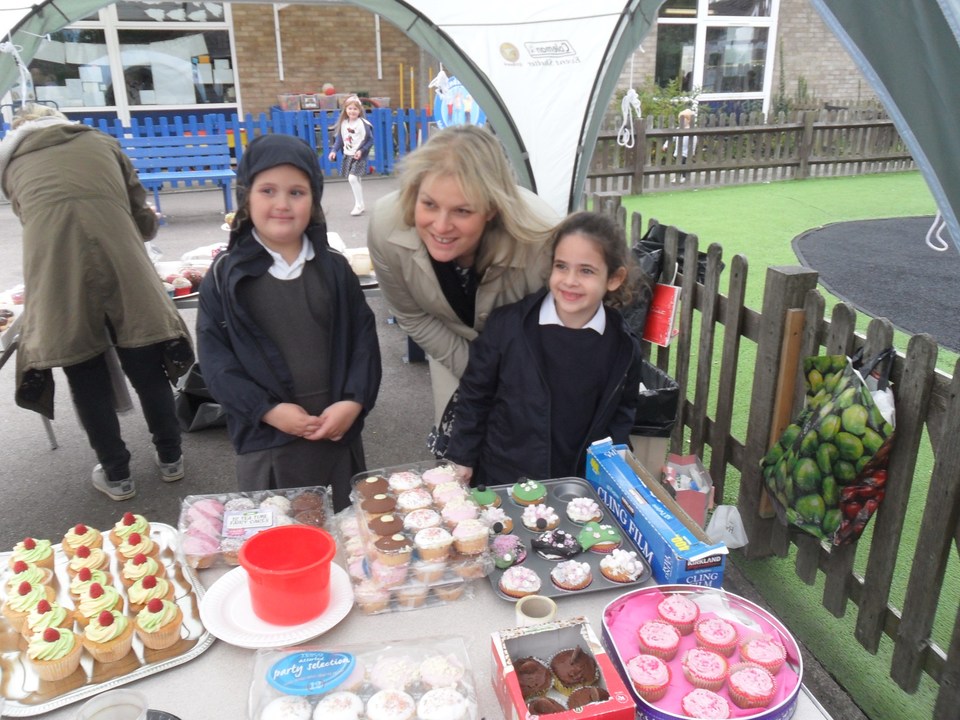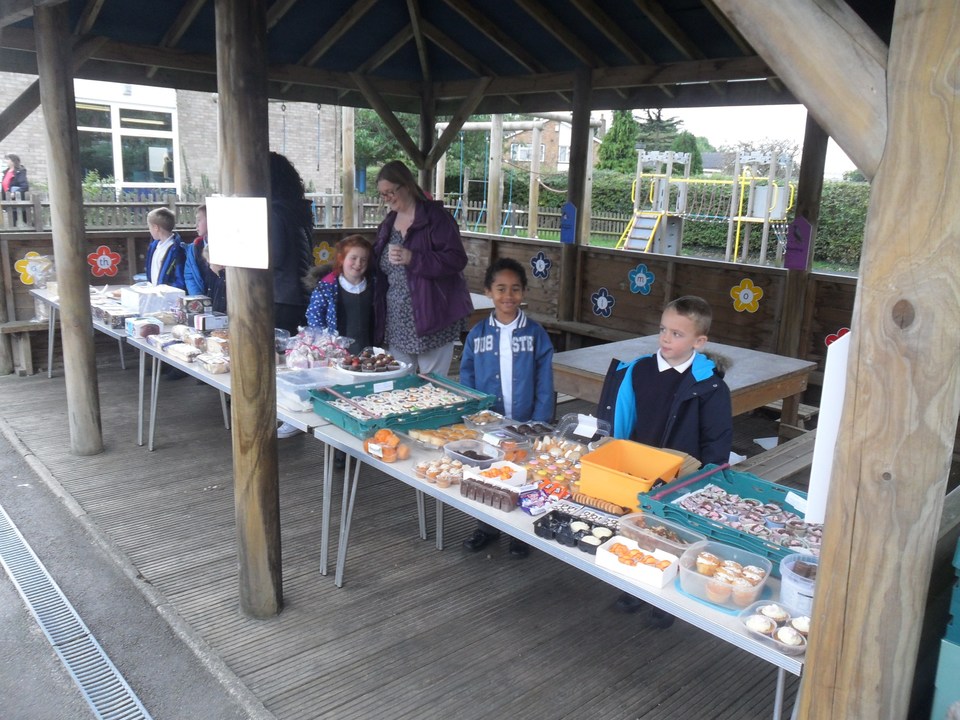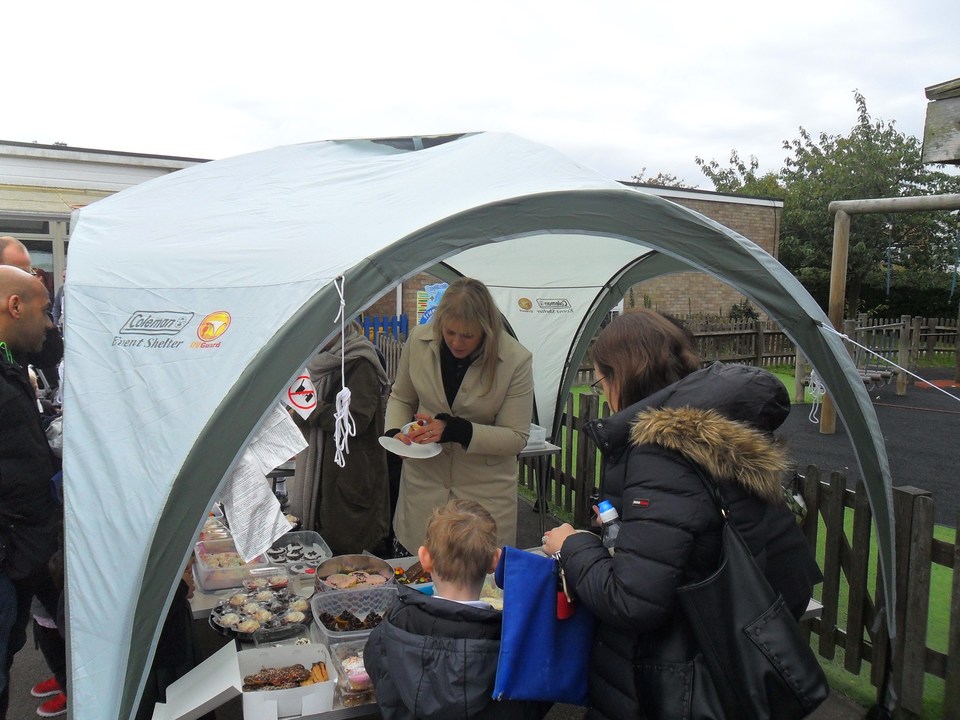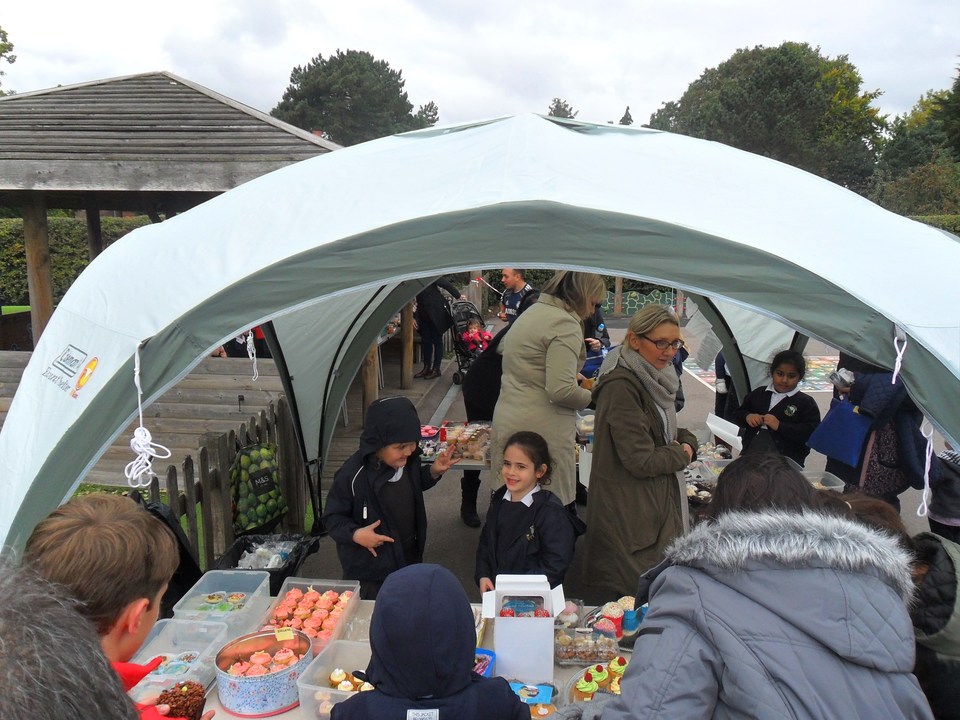 Cake Sale 20.10.16
School Council and Mrs Mawdsley organised a very successful cake sale to raise money for playground equipment. They raised £383 and were overwhelmed with the fantastic amount of support received. Thank you so much to all the community for baking, helping on the day and buying lots of yummy cakes!! Well done School Council and Mrs Mawdsely - looking forward to seeing the new equipment you purchase.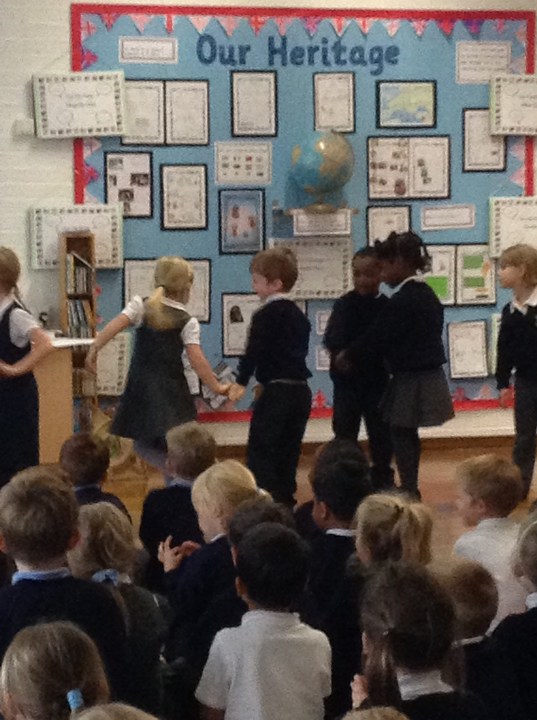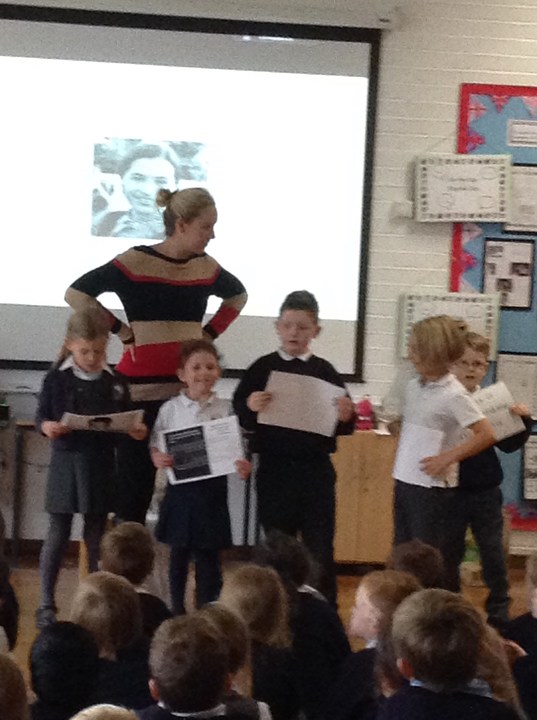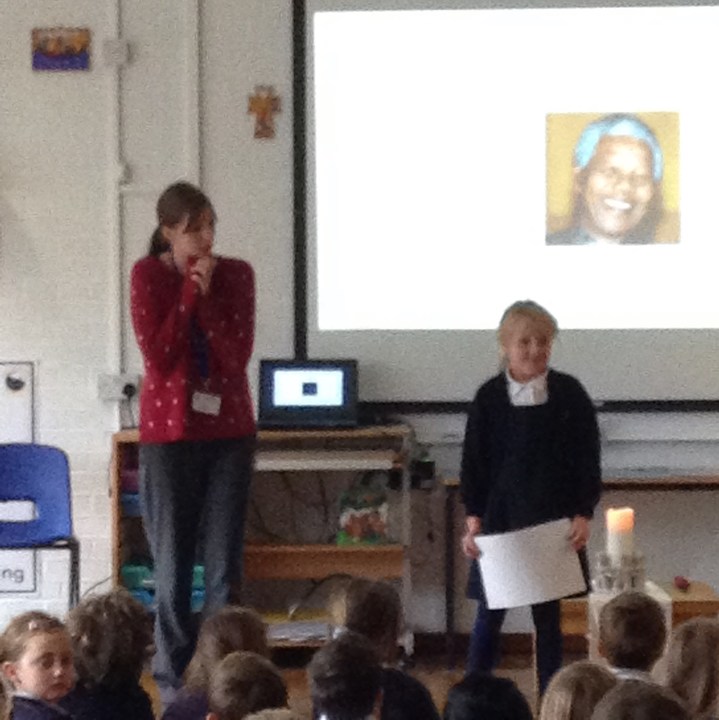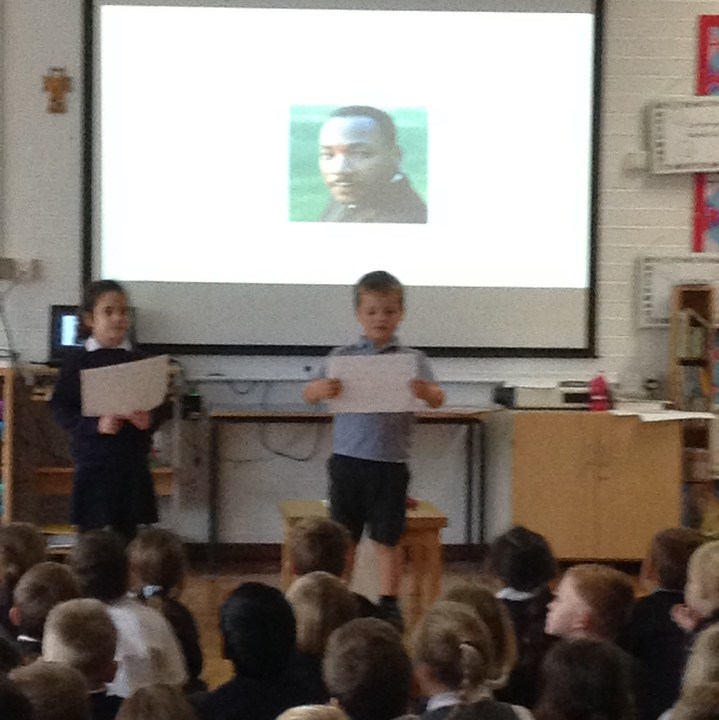 Black History Day 20.10.16
We celebrated various famous people from History and shared all our new knowledge in assembly. It was interesting to learn about famous black people from our History.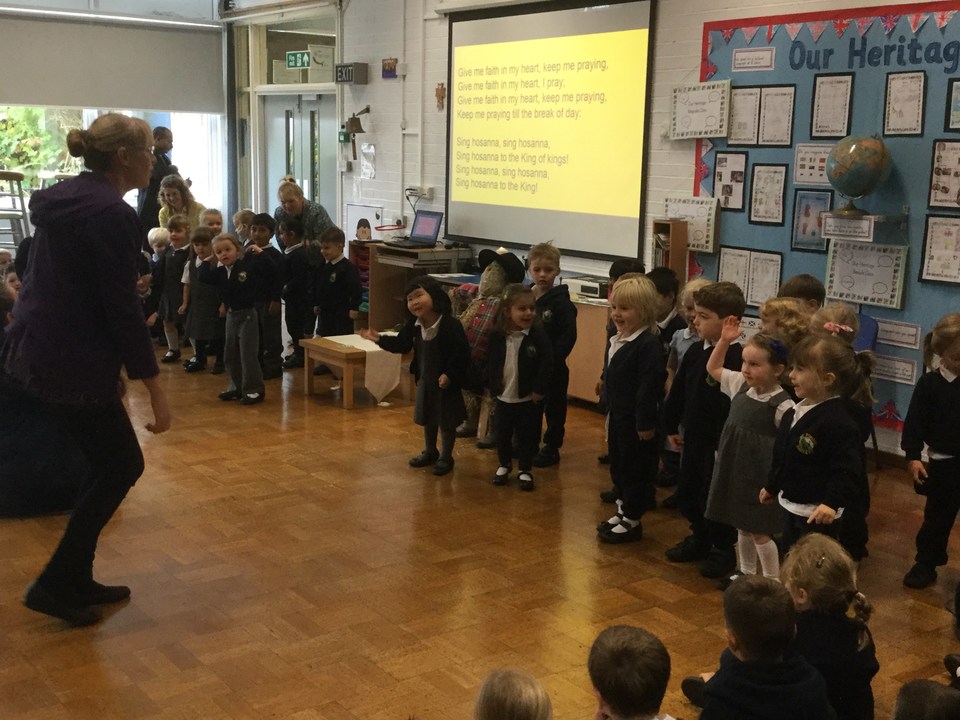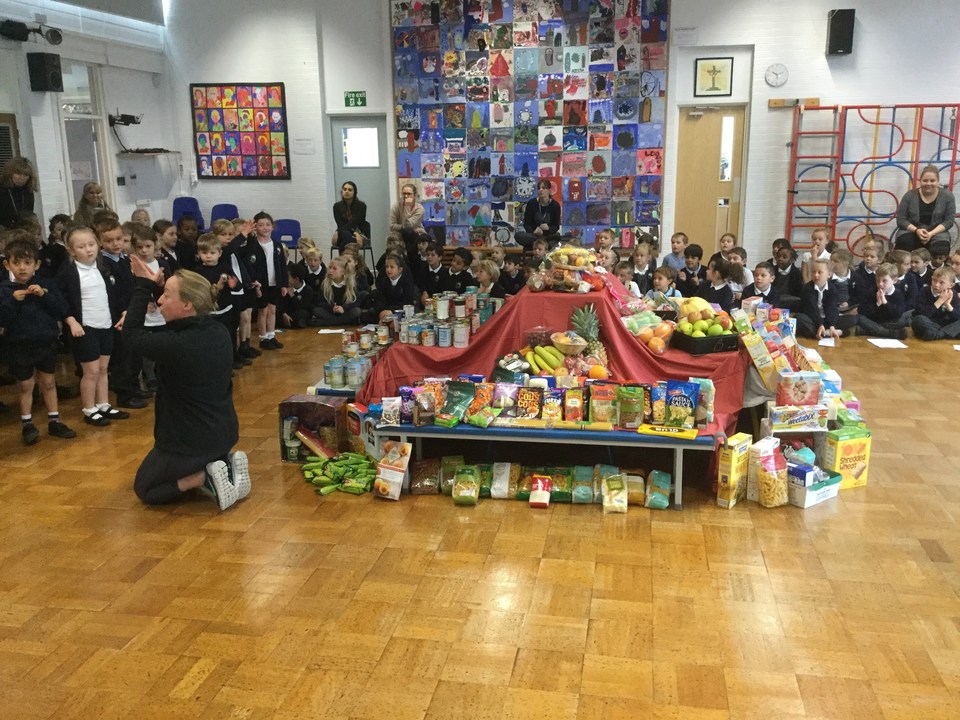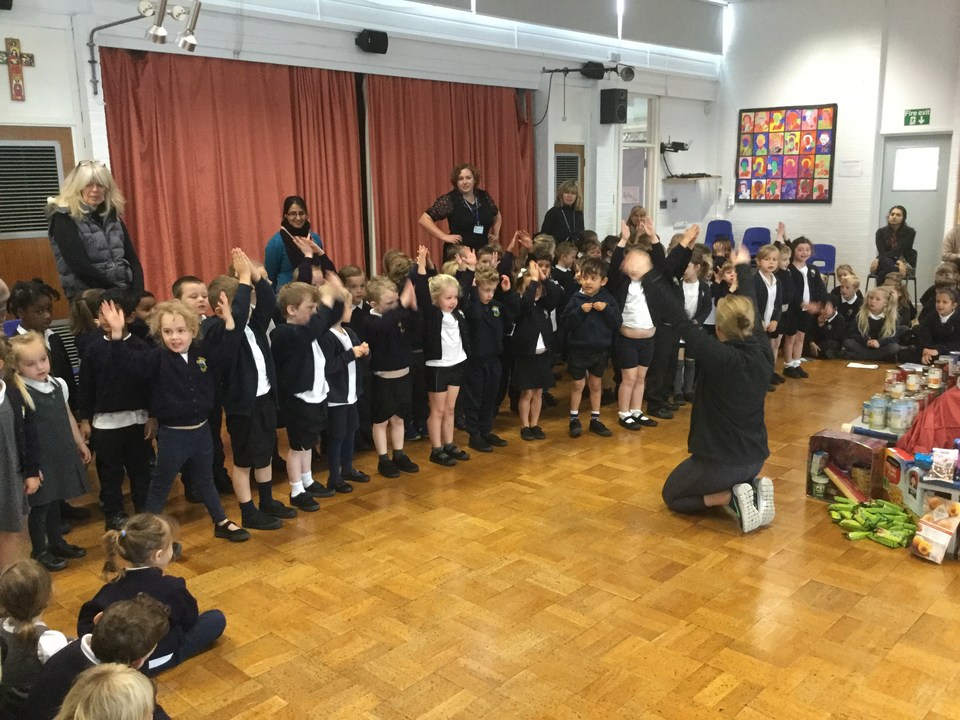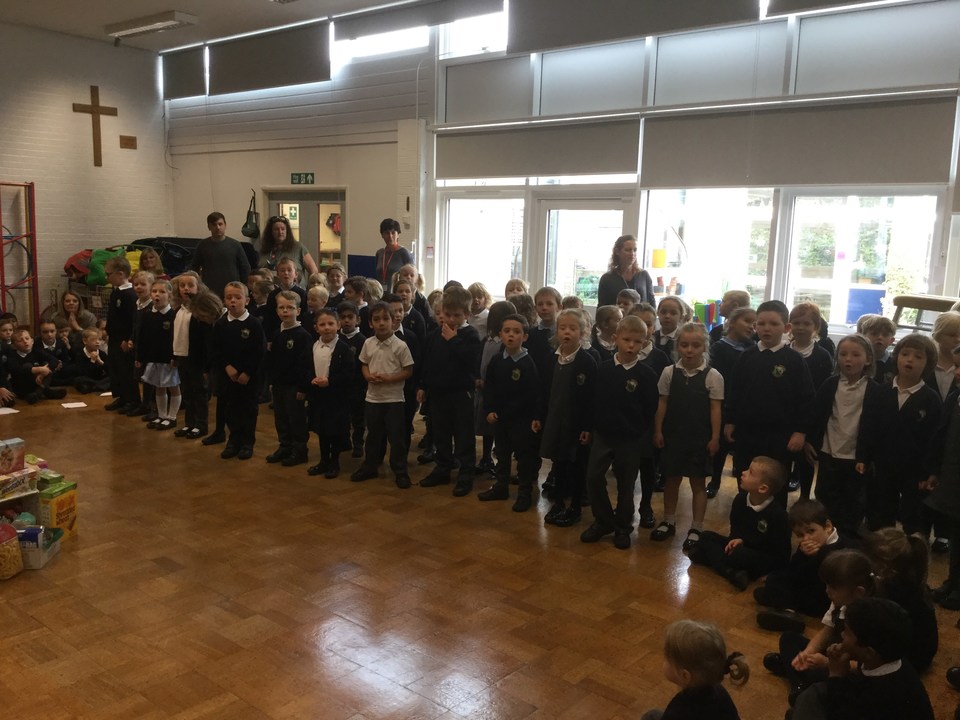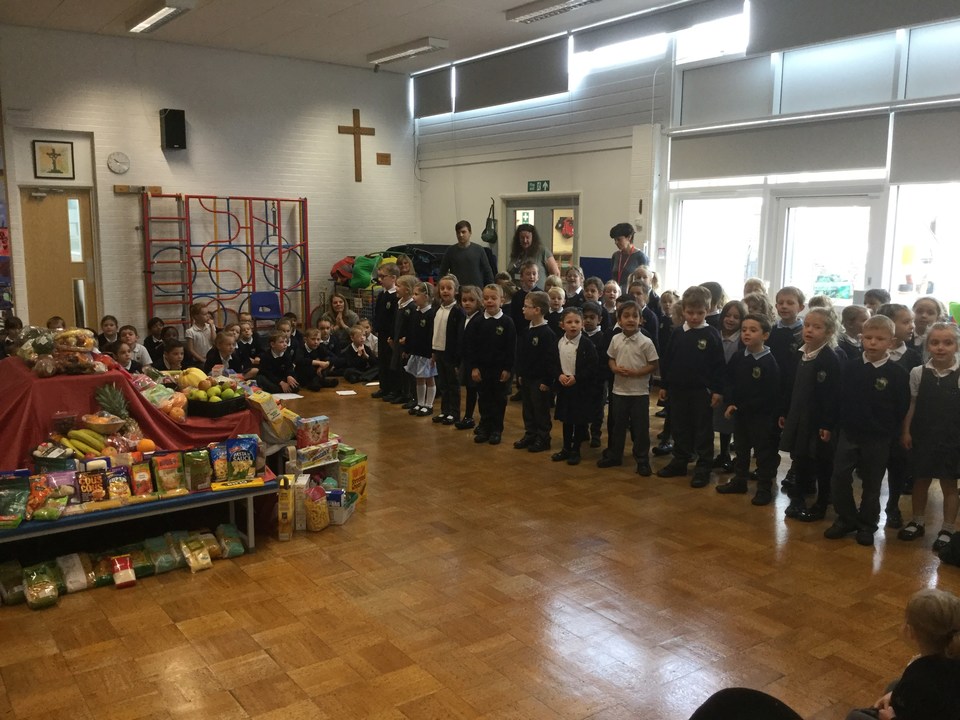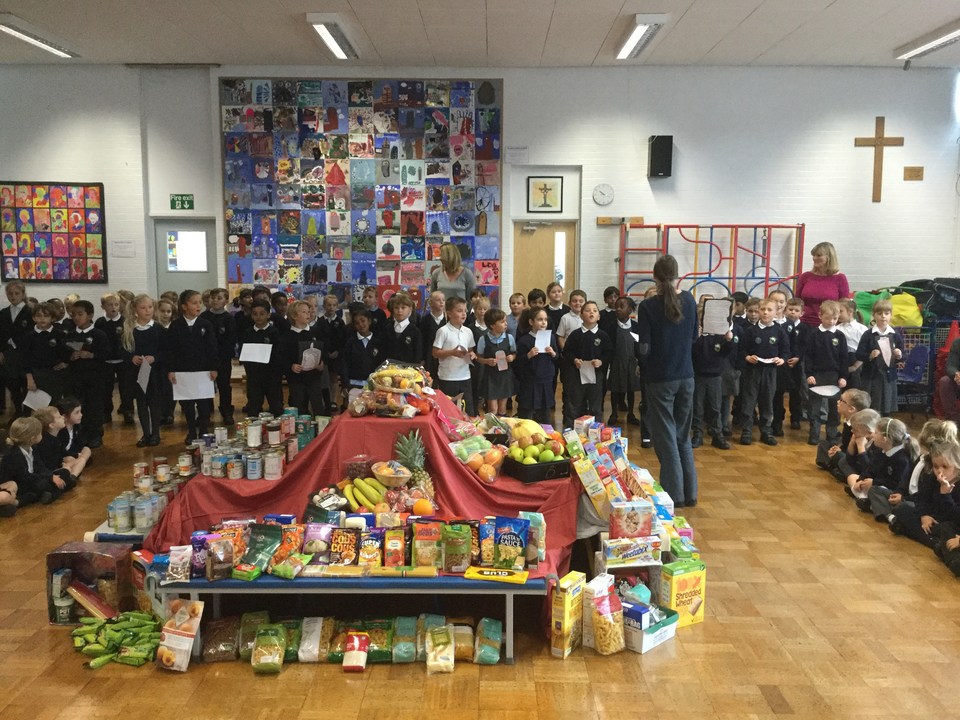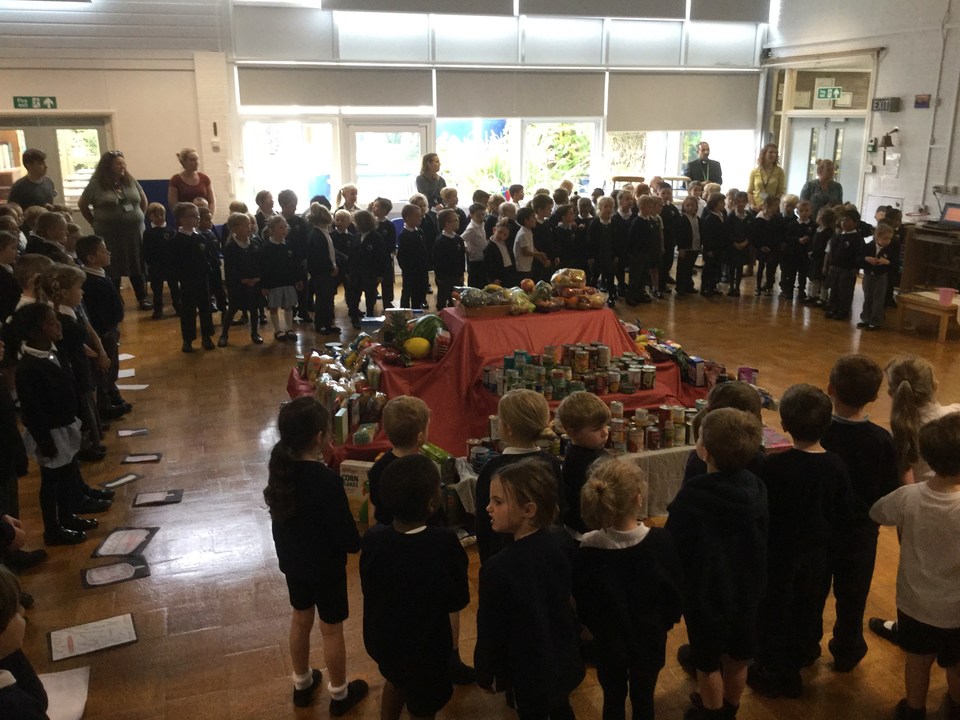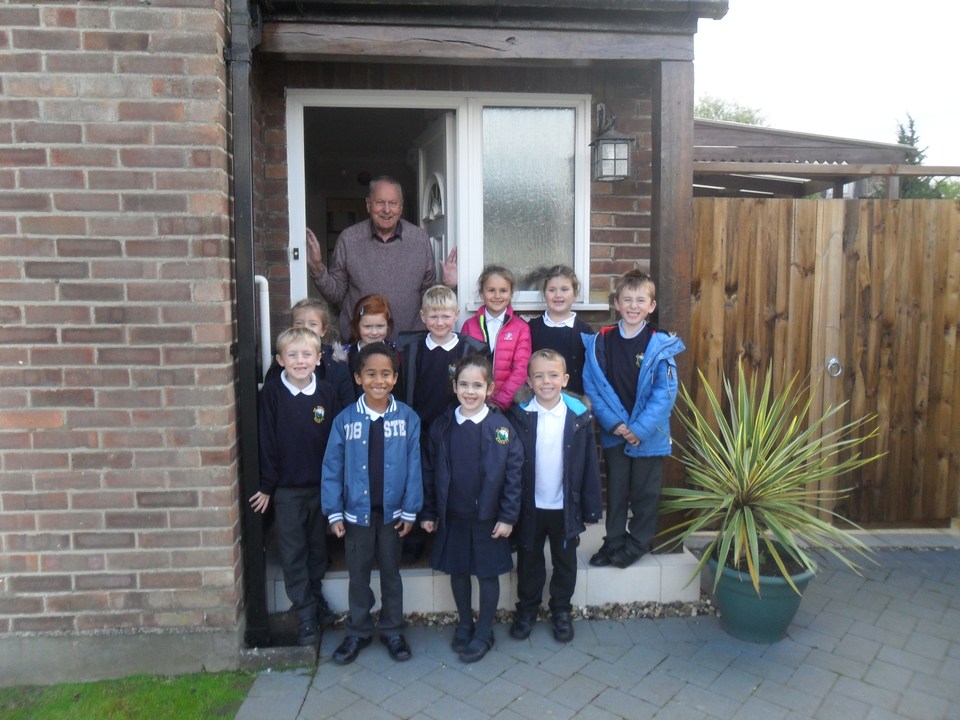 Harvest 19.10.16
Thank you to all our families for their generous donations to the annual Harvest Festival. We had a lovely service where all the children sang with their class and as a whole school. Our Harvest gifts are donated to the elderly members of the community. School Council delivered one of the parcels locally to an elderly gentleman who was very pleased with his gift and to meet the children.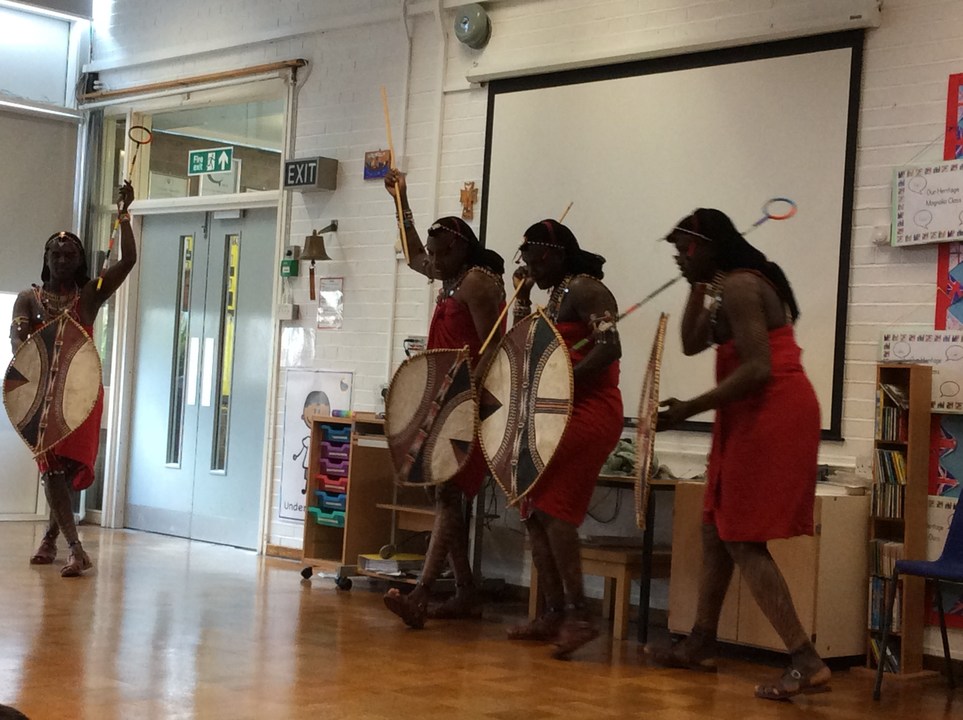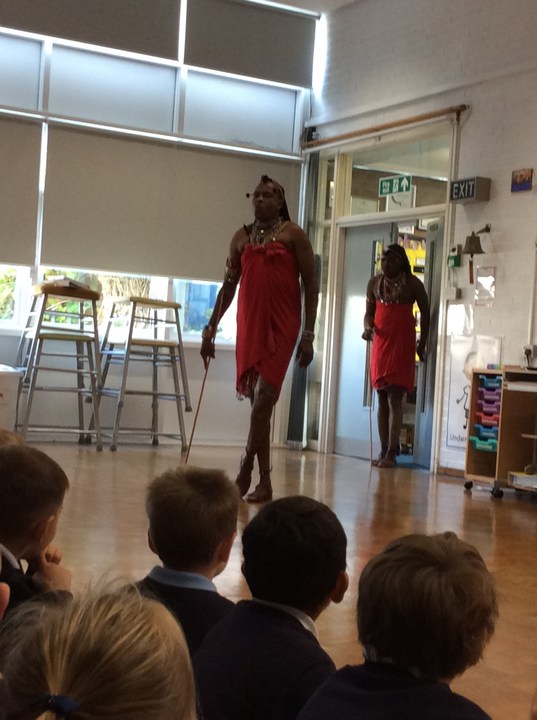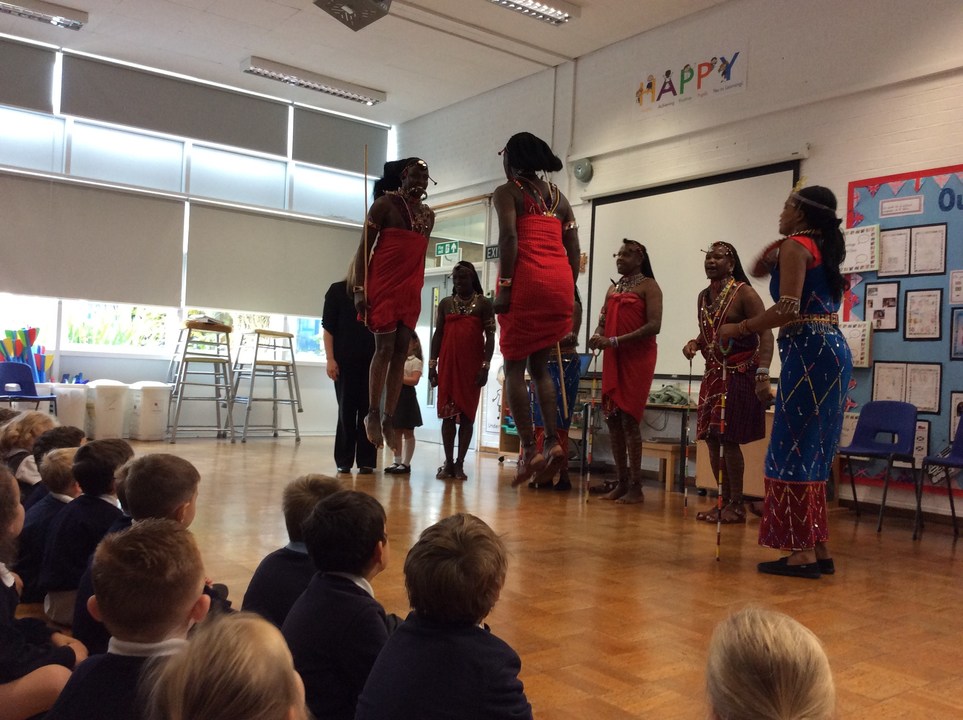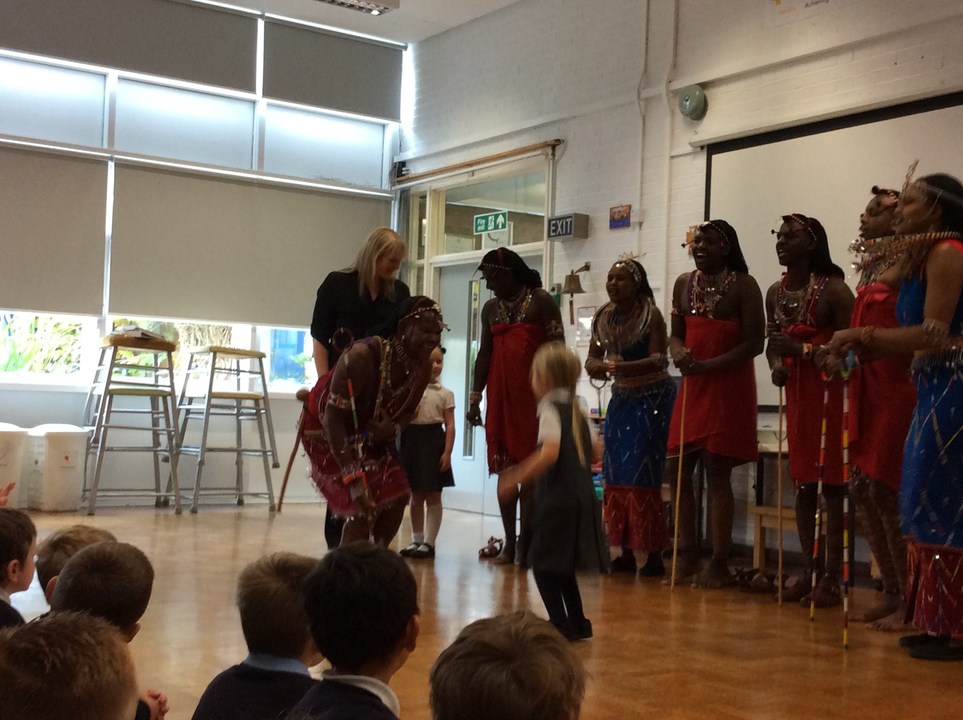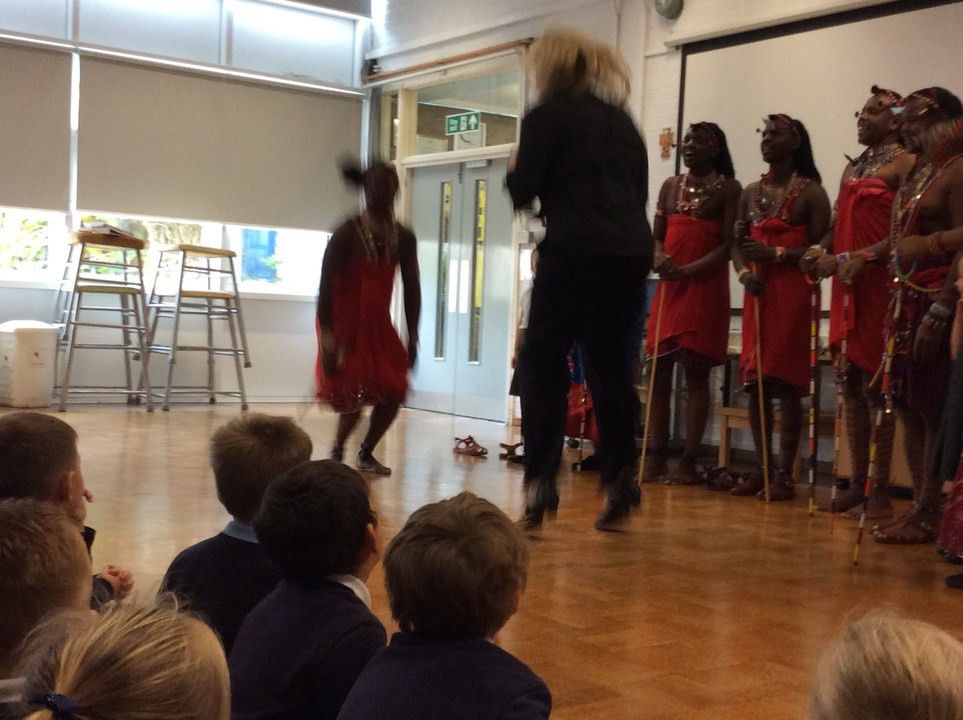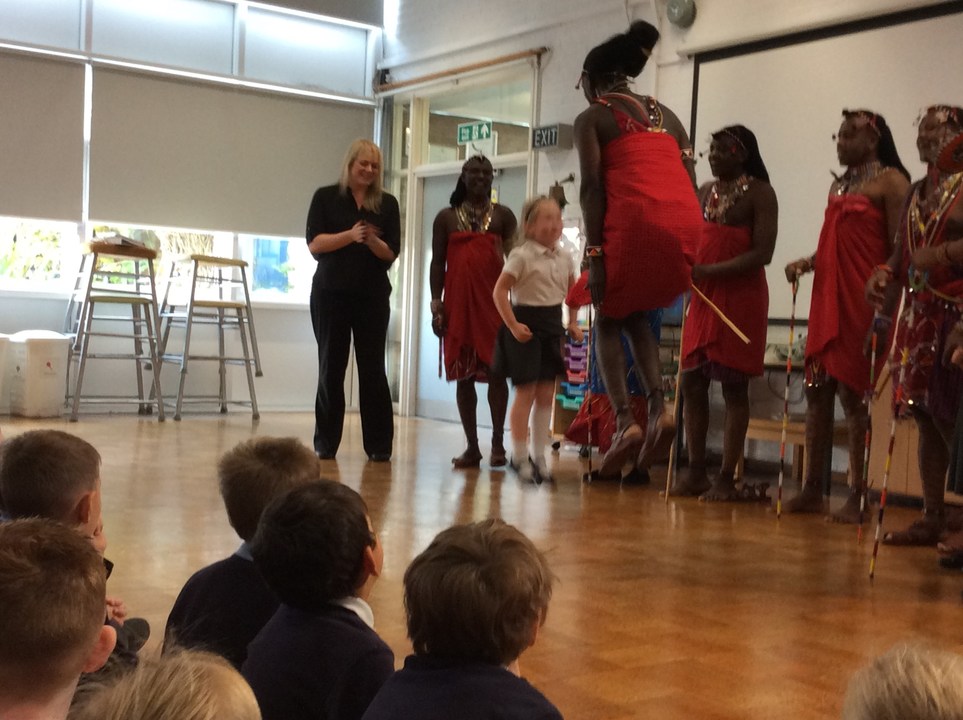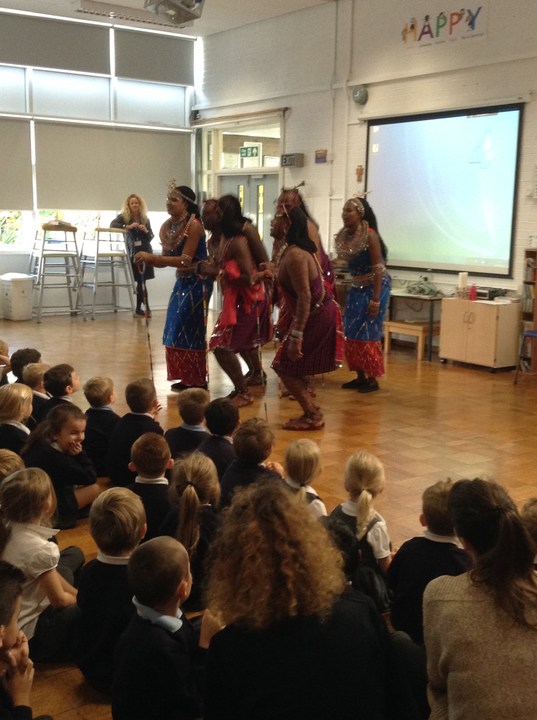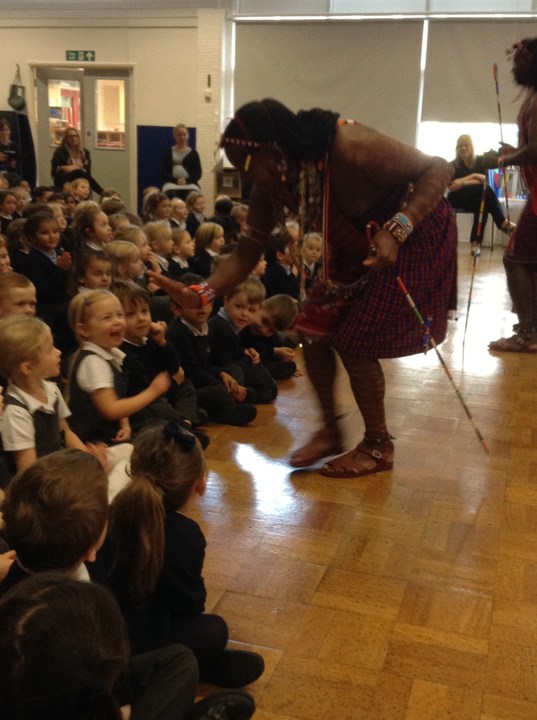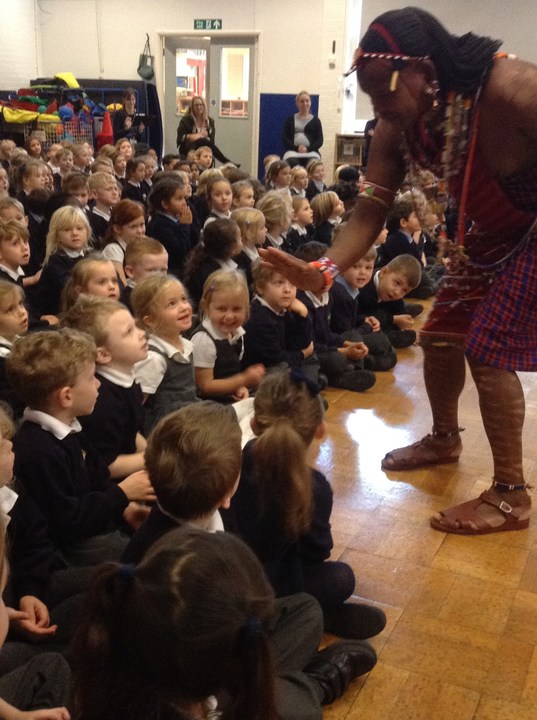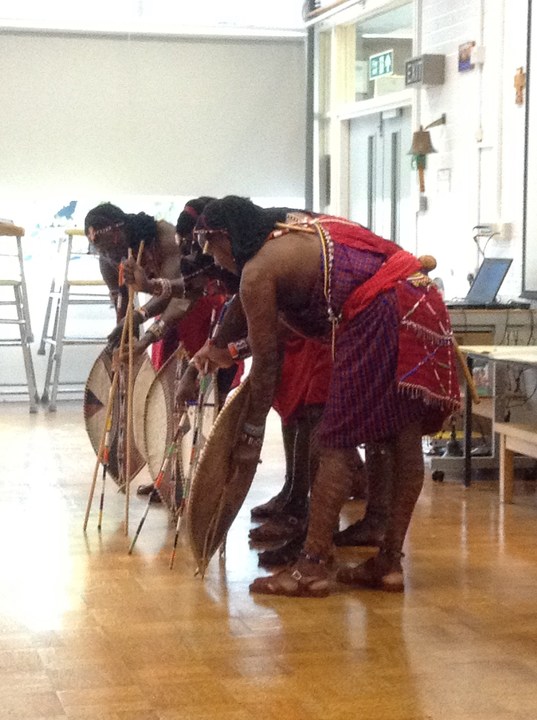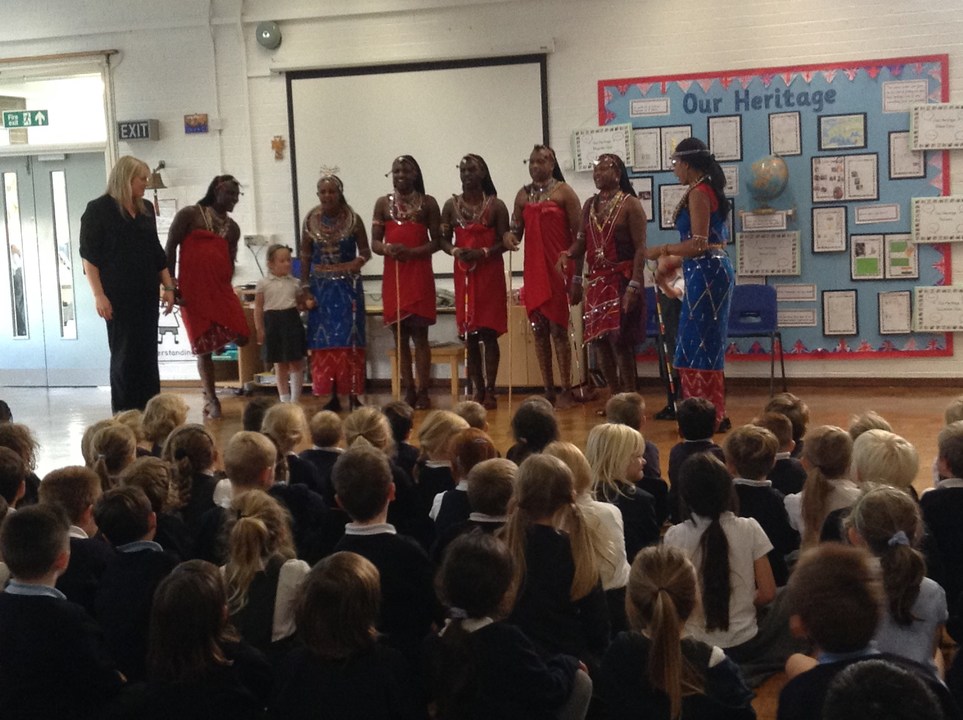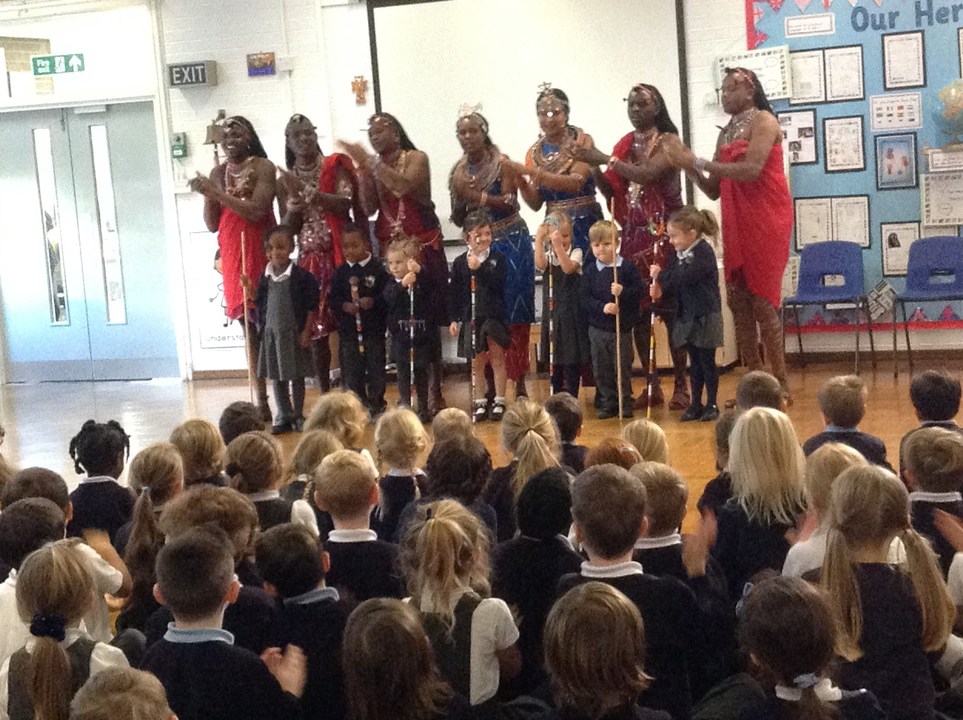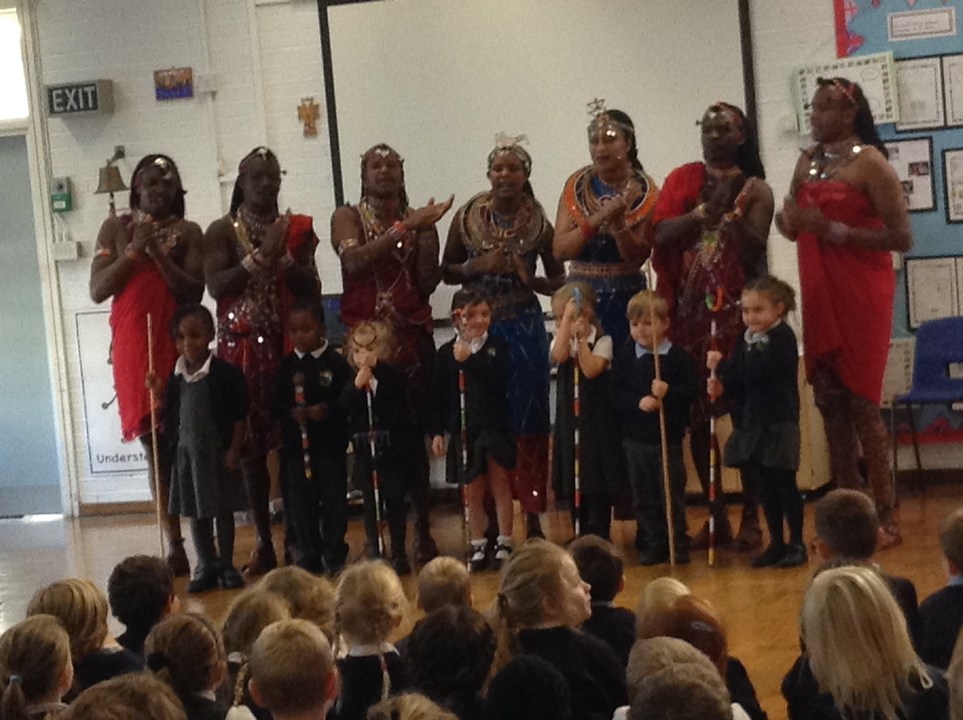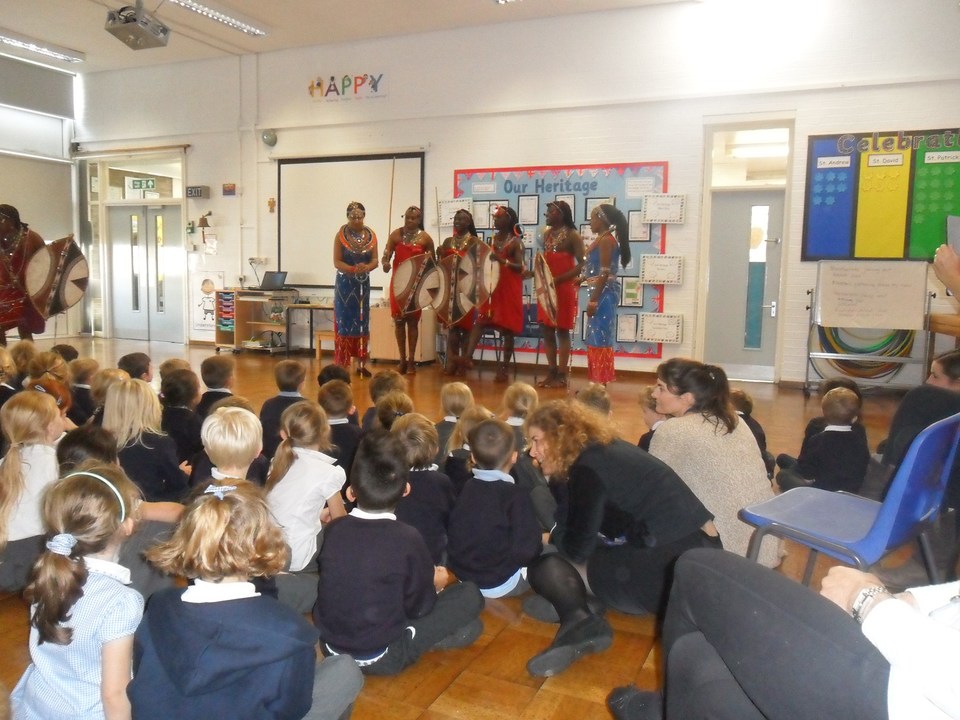 Osiligi Warriors 18.10.16
We were very fortunate to have a visit from the Osiligi Maasai Warriors. They have travelled from their home in Kenya to teach the children about their culture whilst raising money for their community. Through the tours, the warriors have raised money to build a school, medical centre and now an orphanage. Please see their website for more details. http://www.osiligiwarriors.co.uk/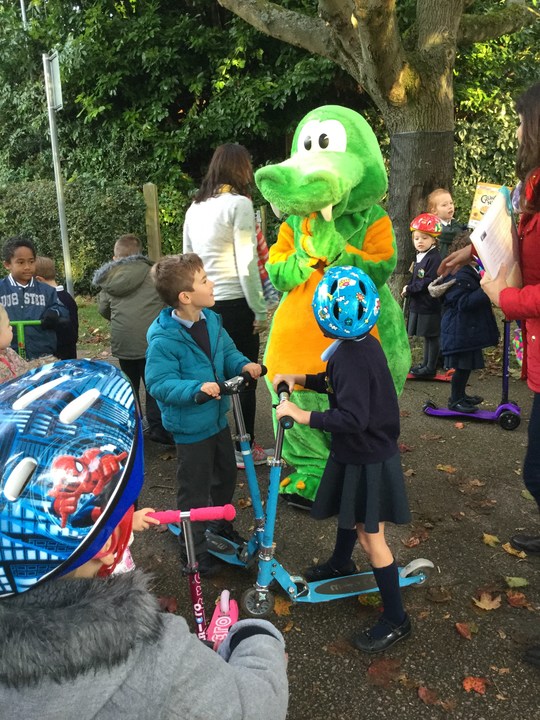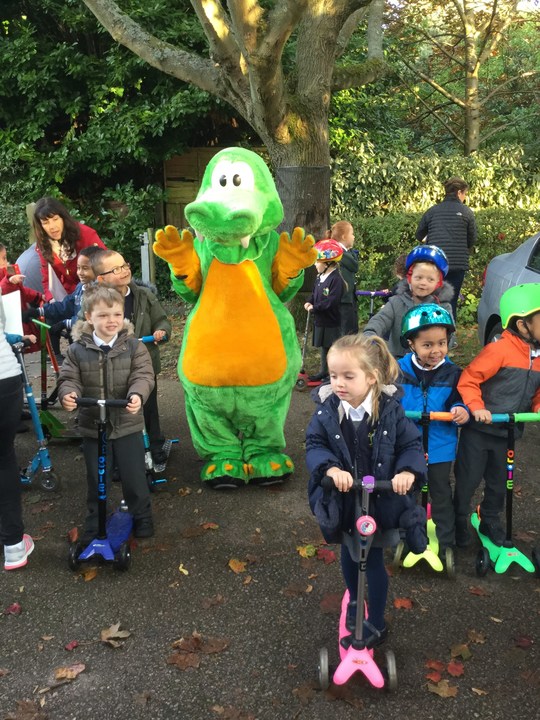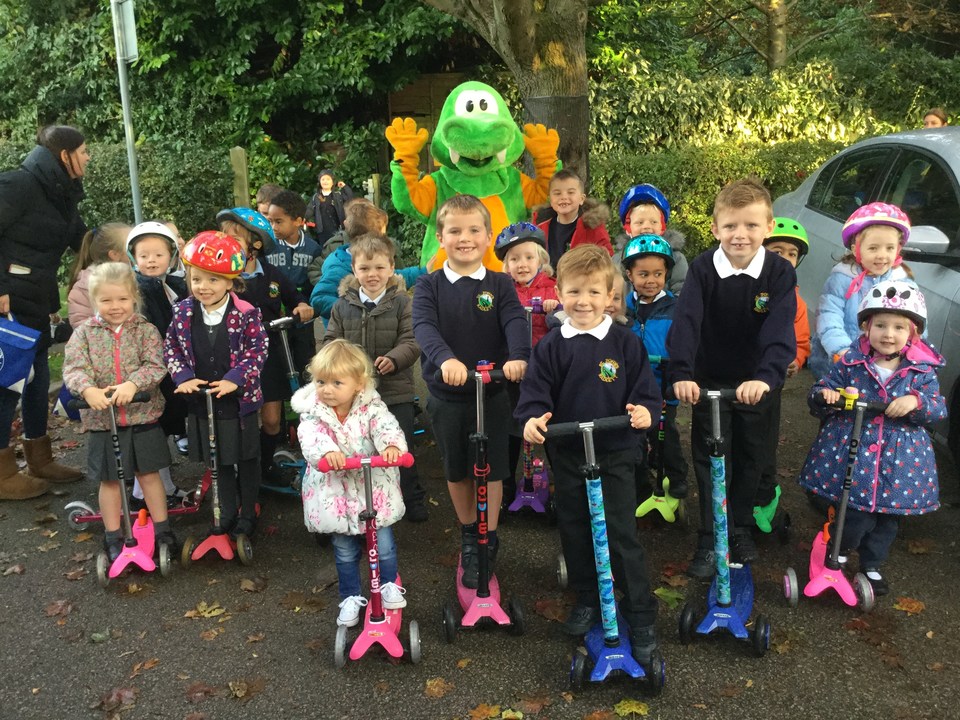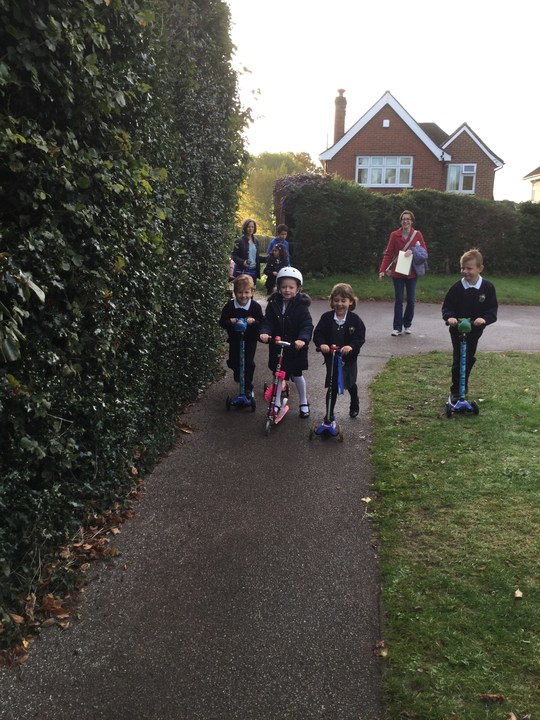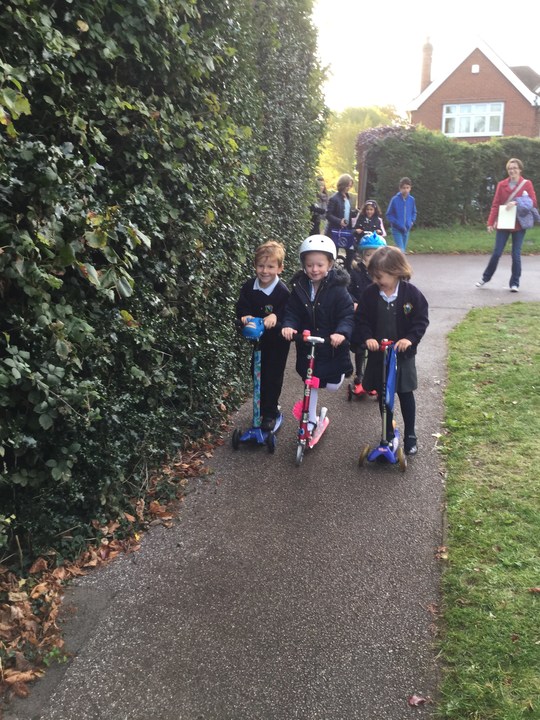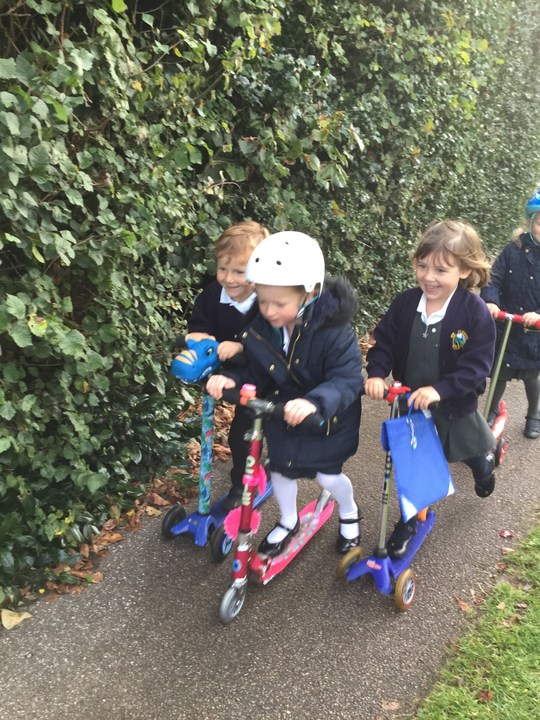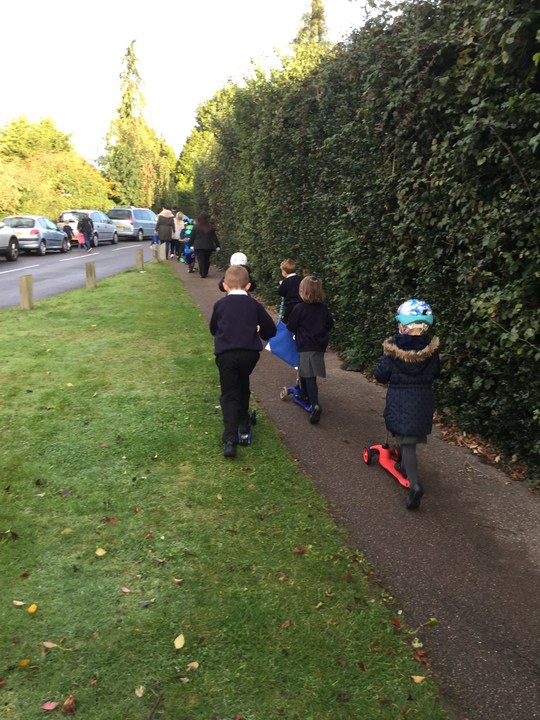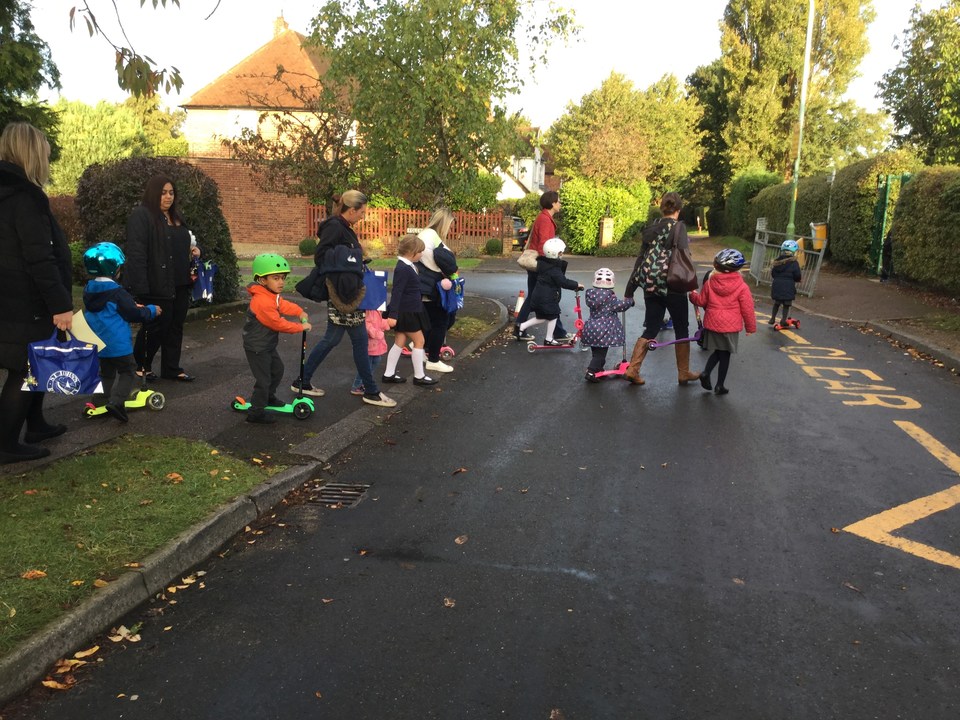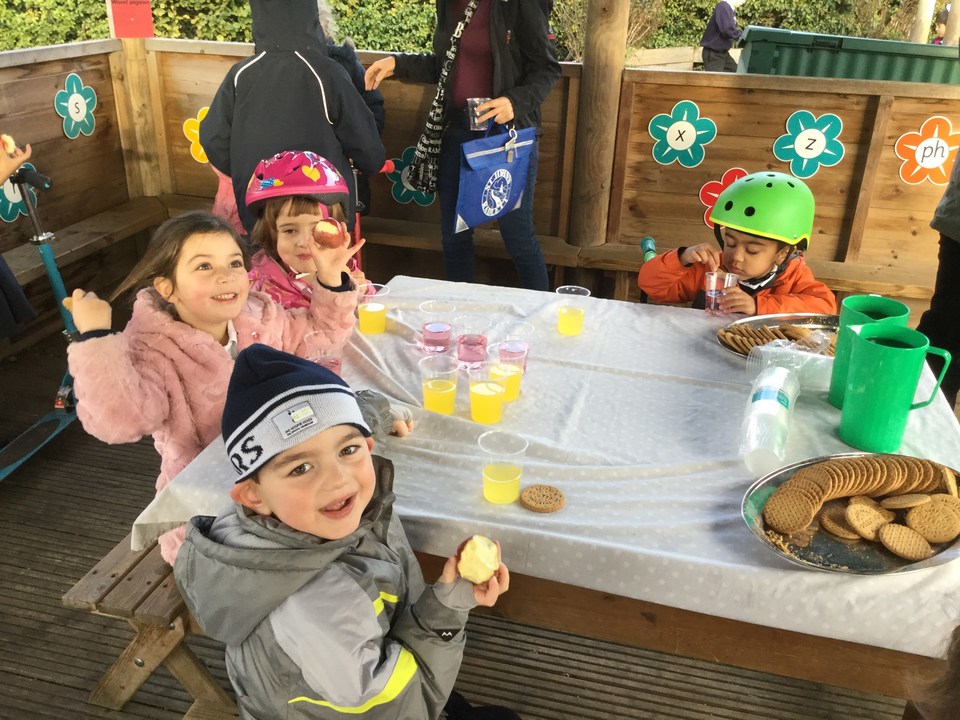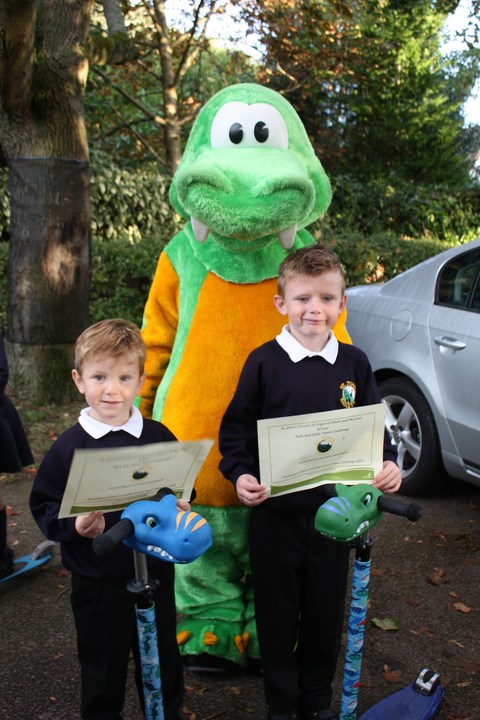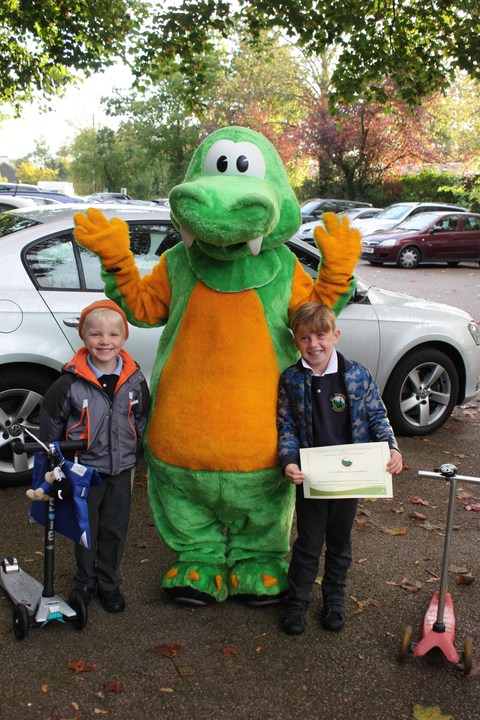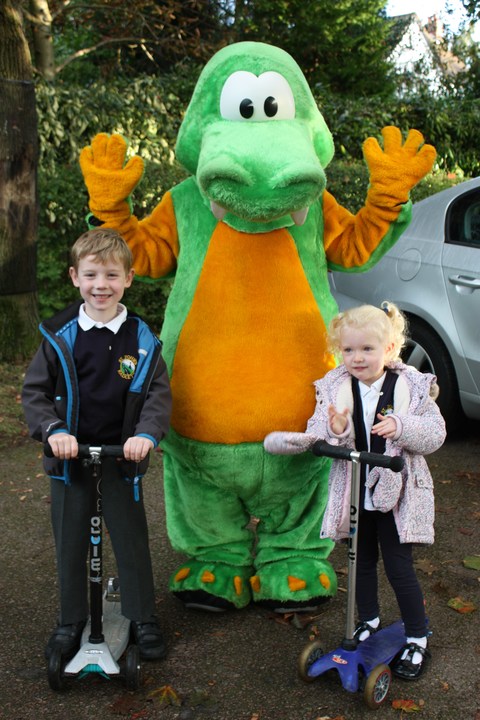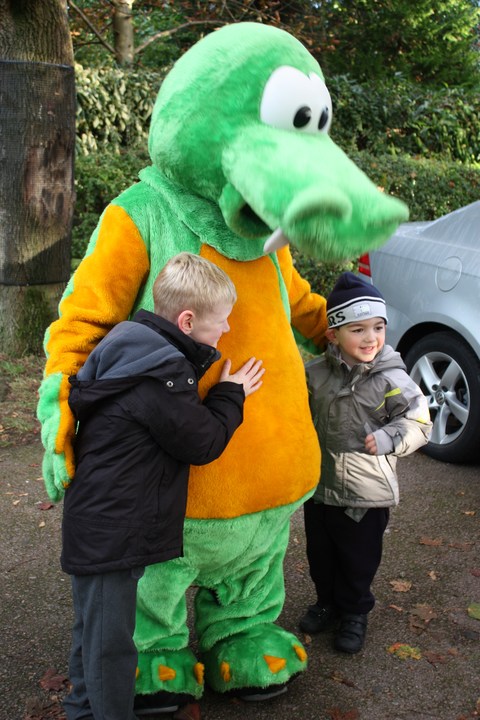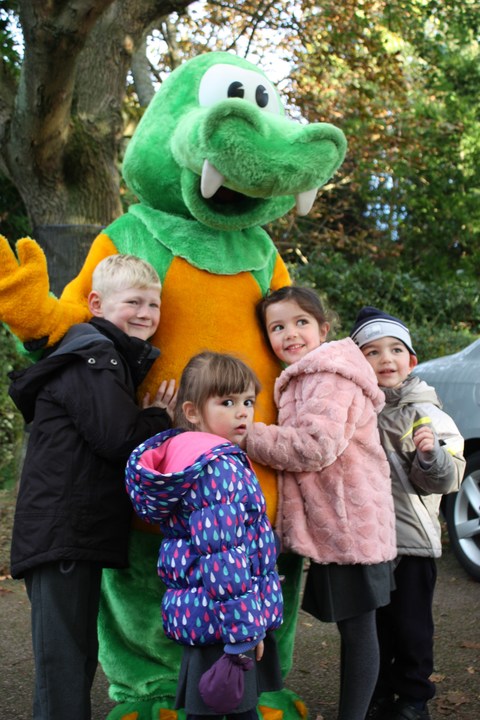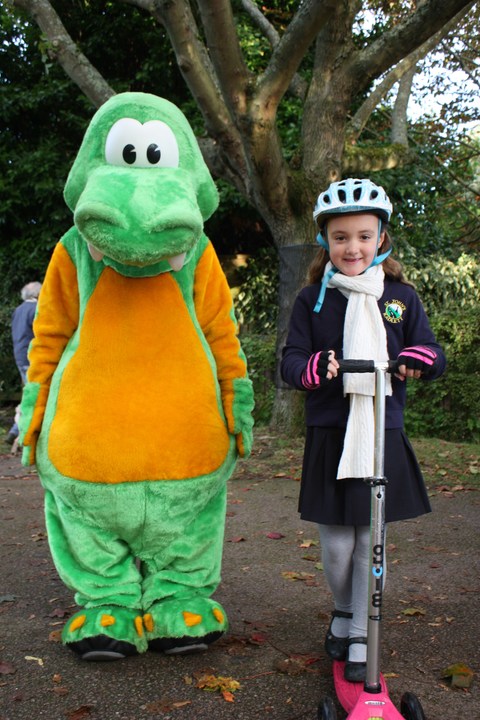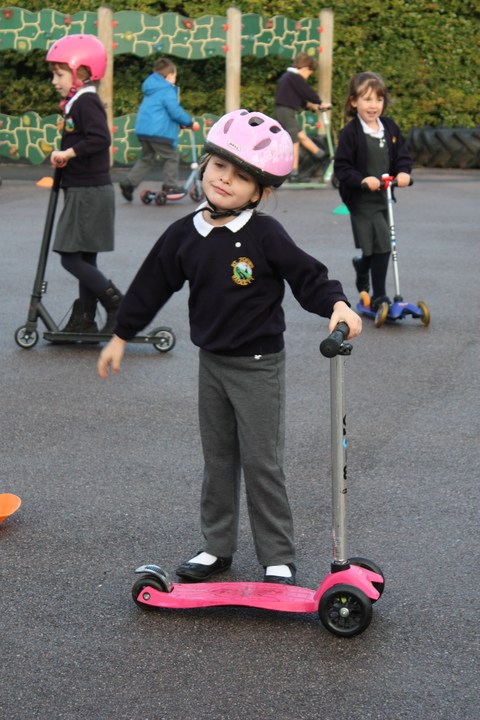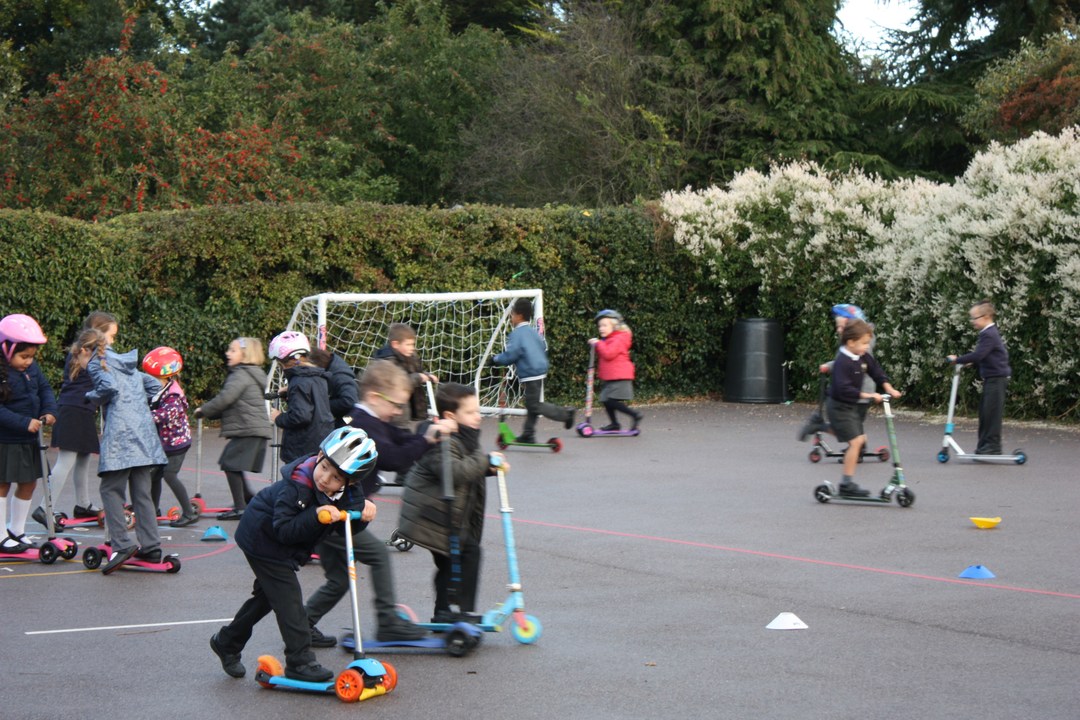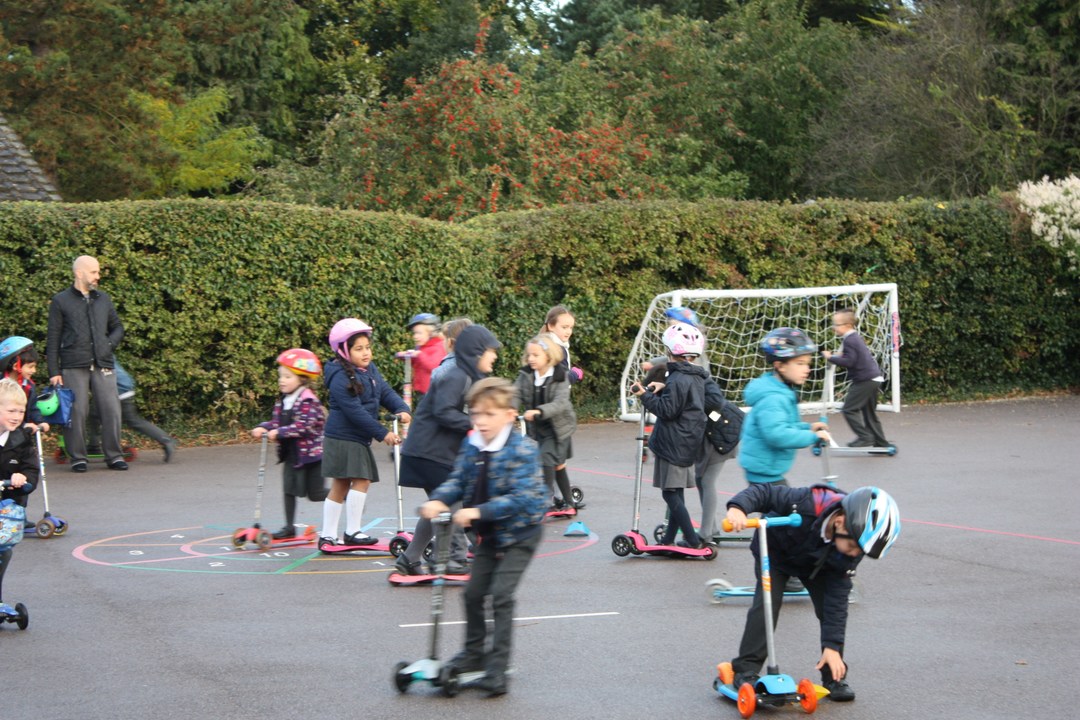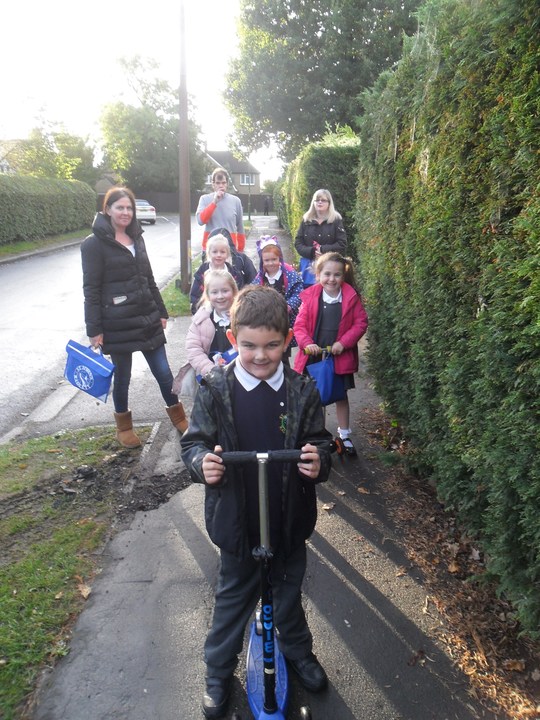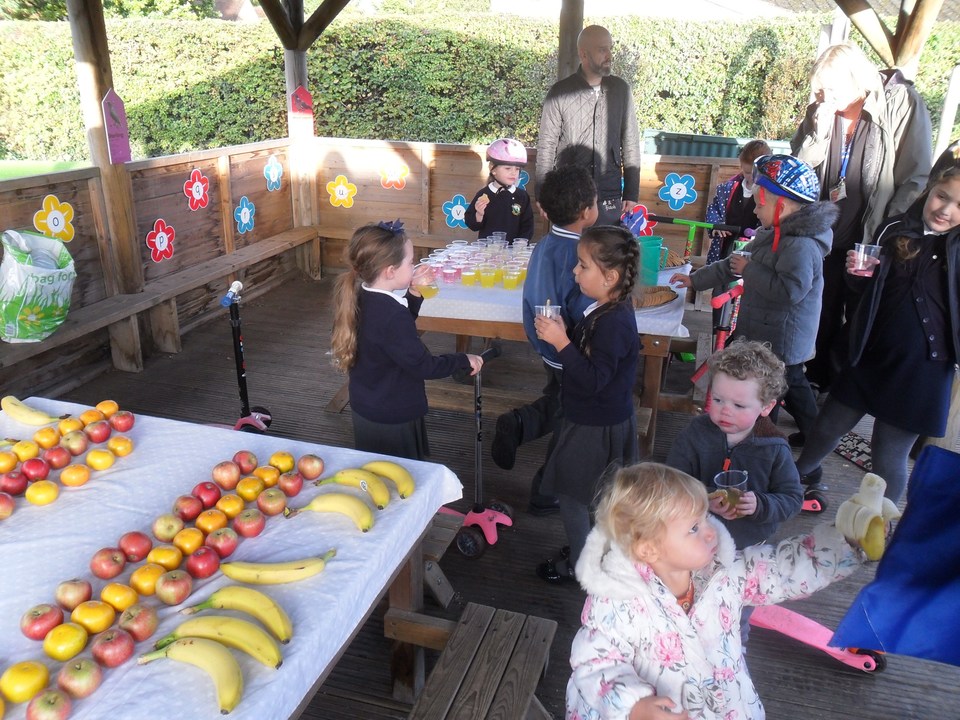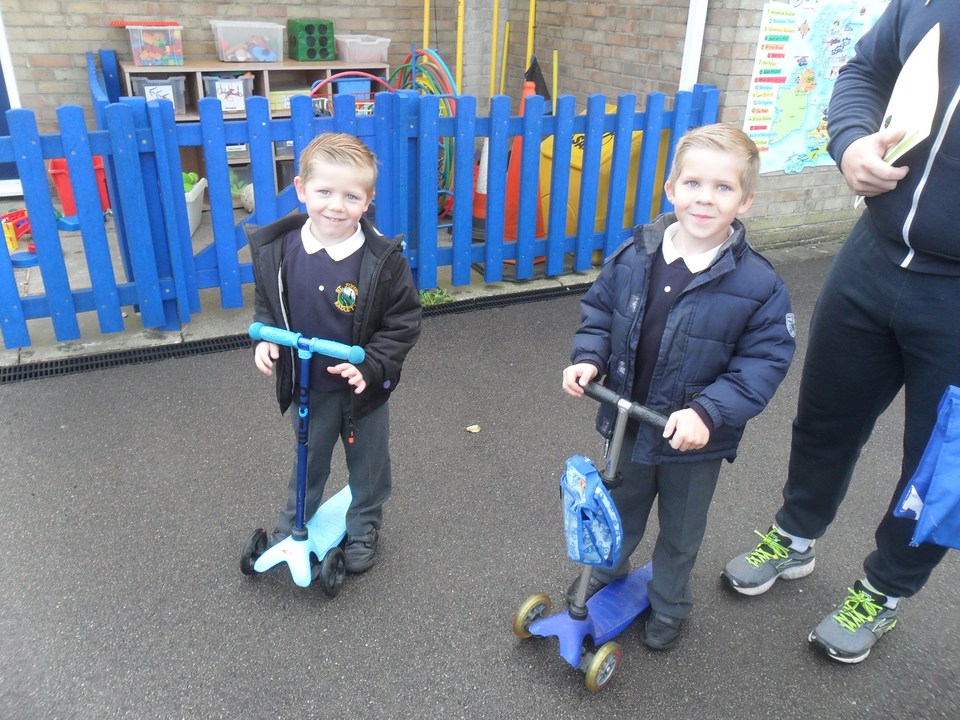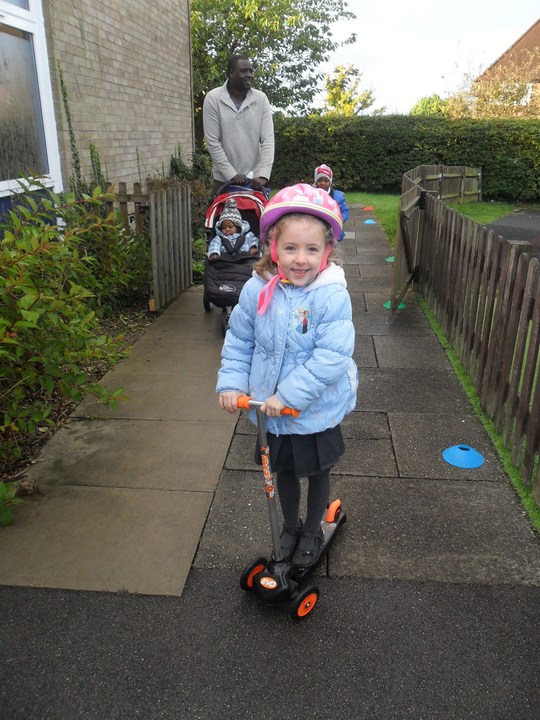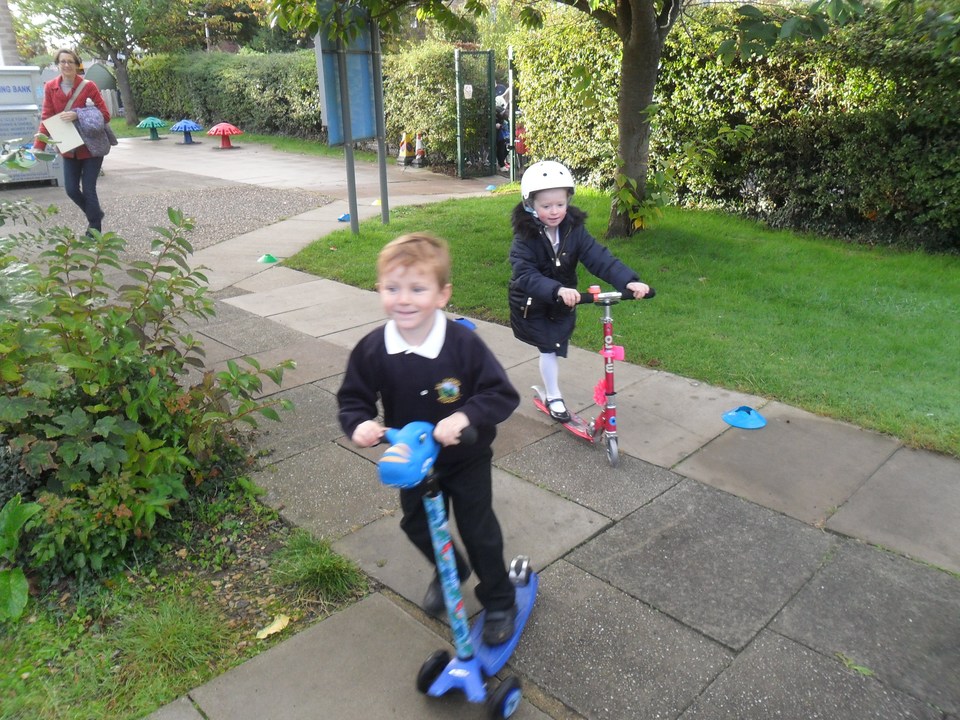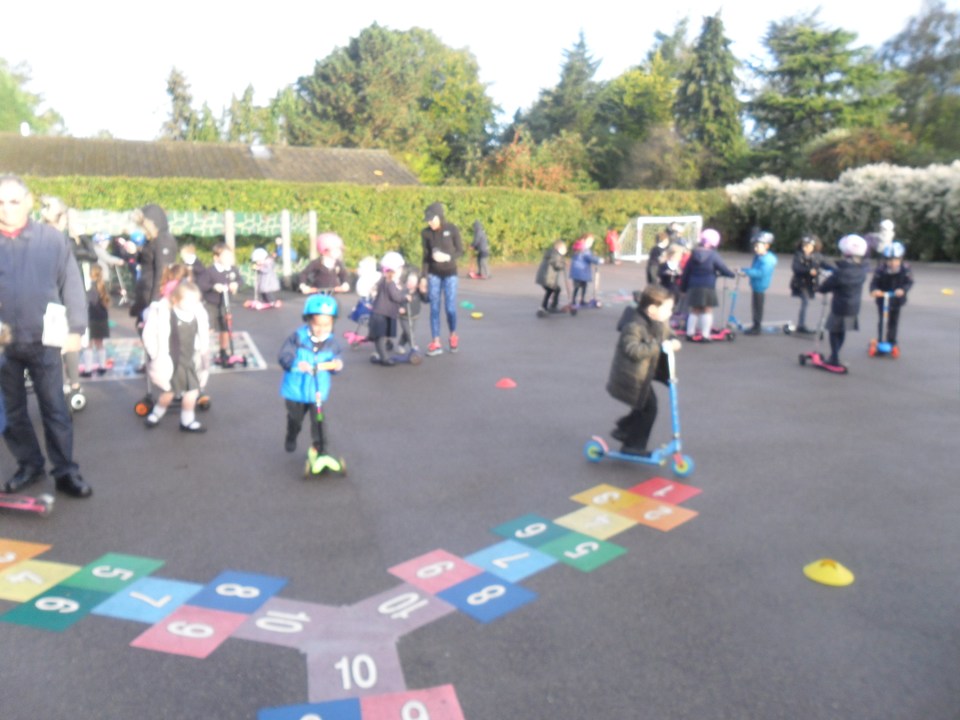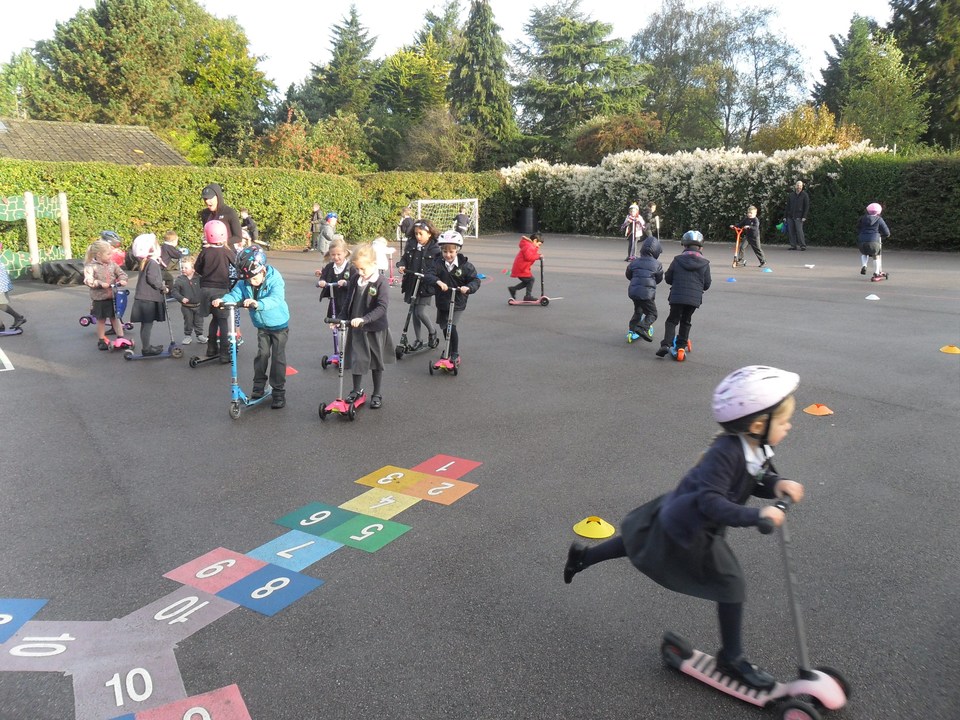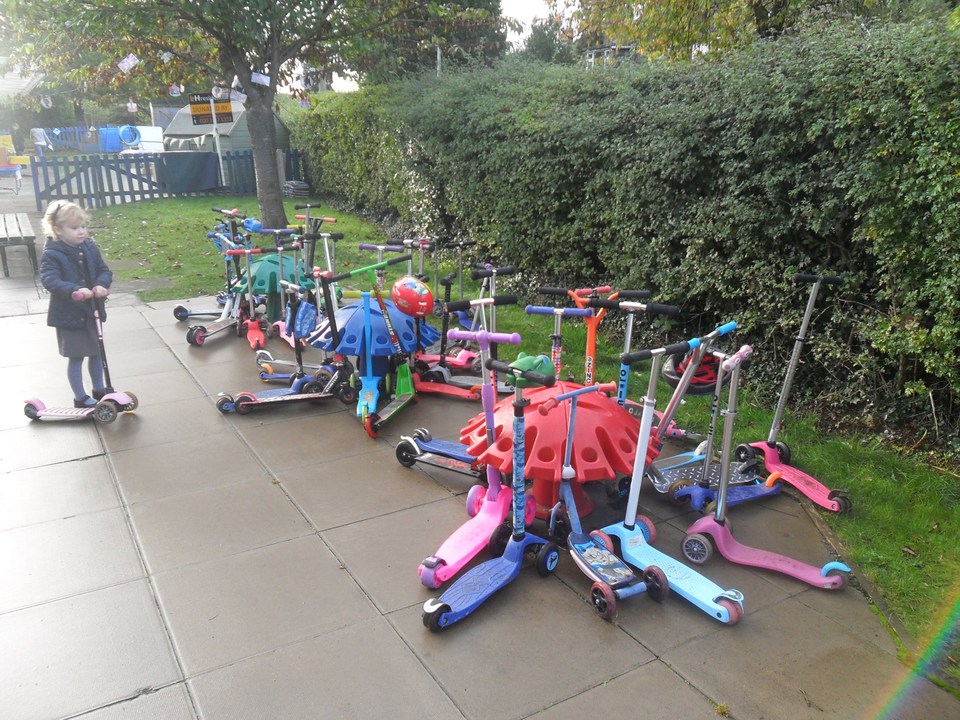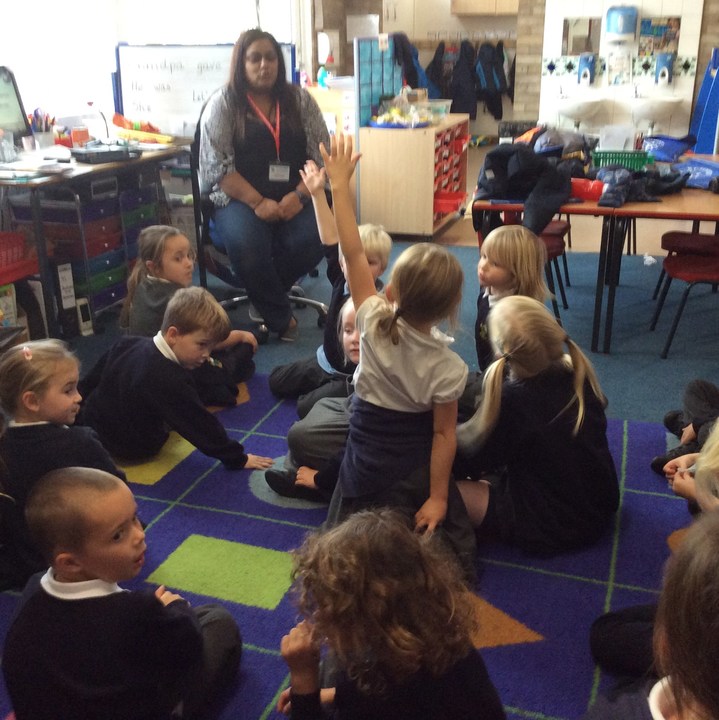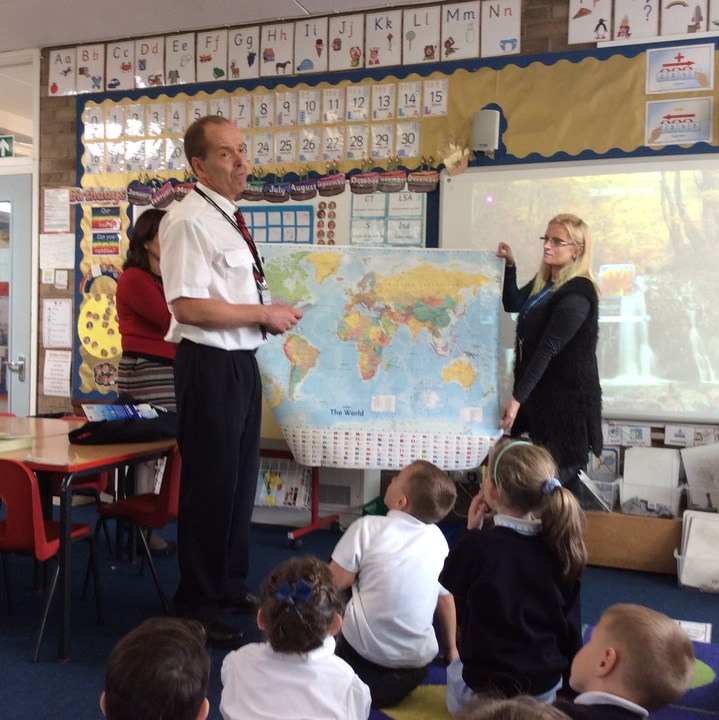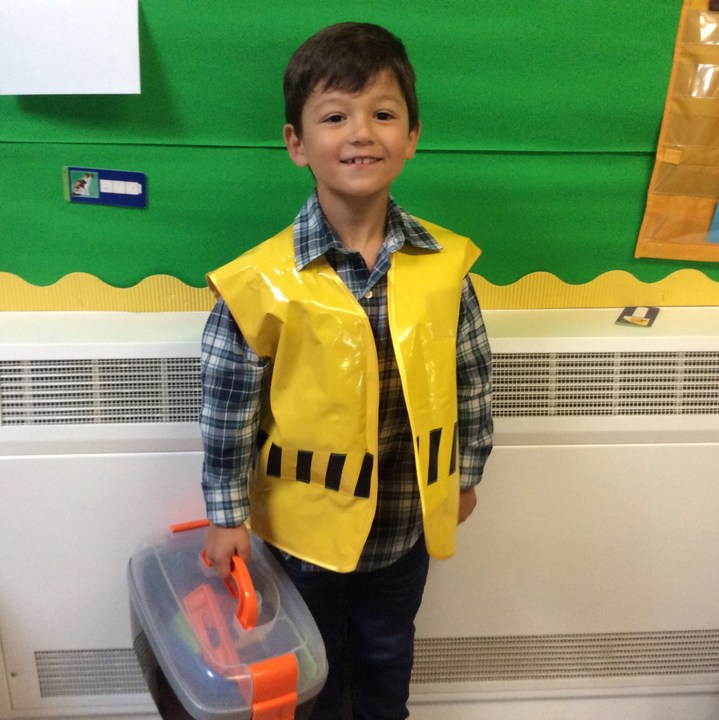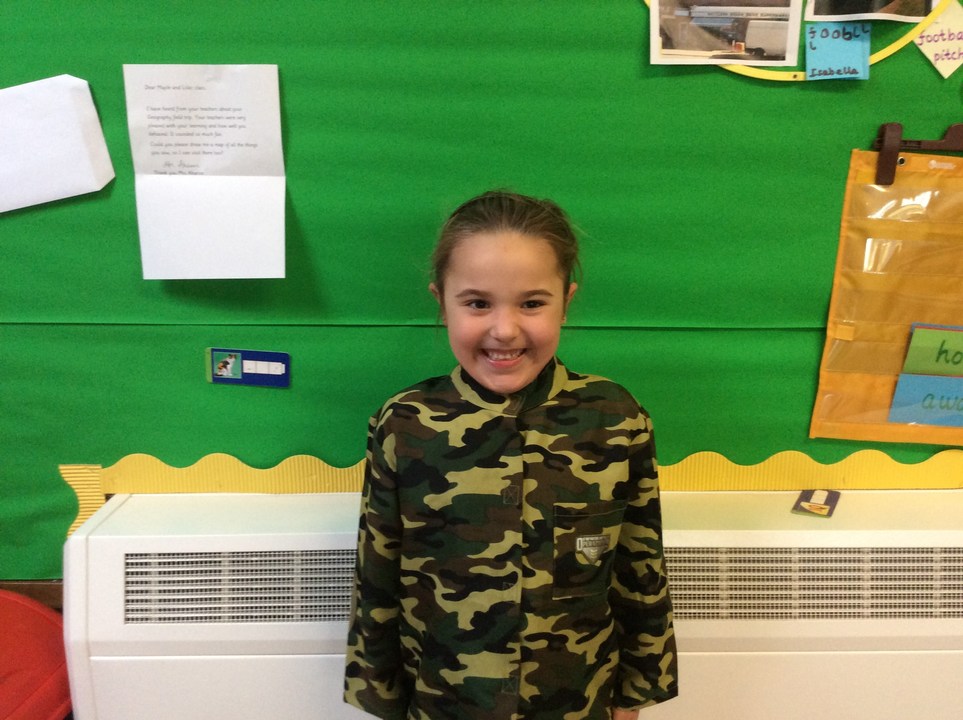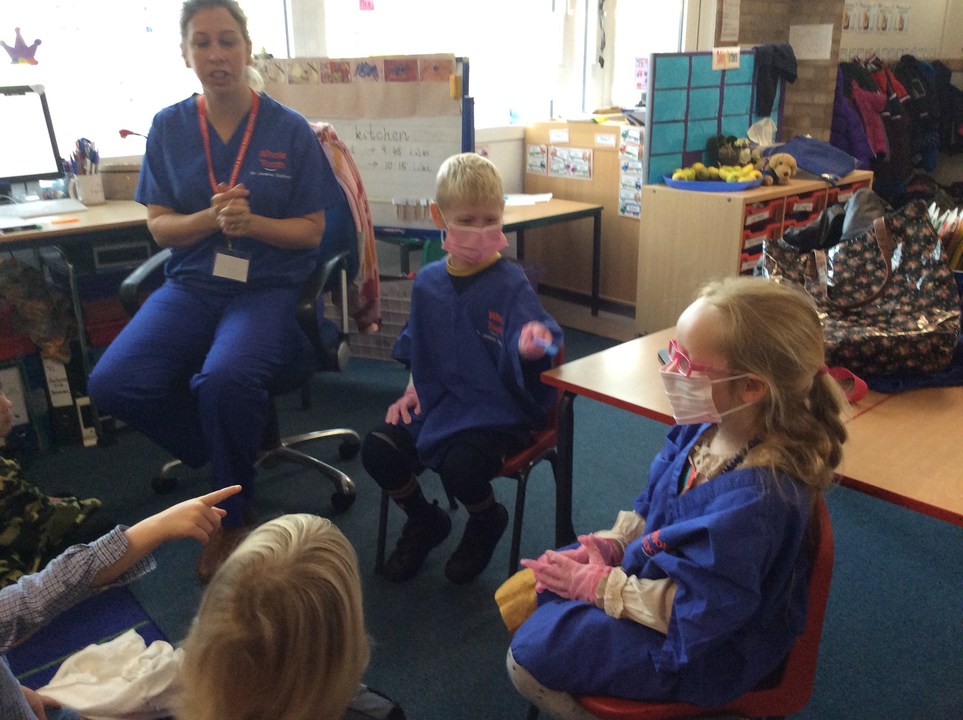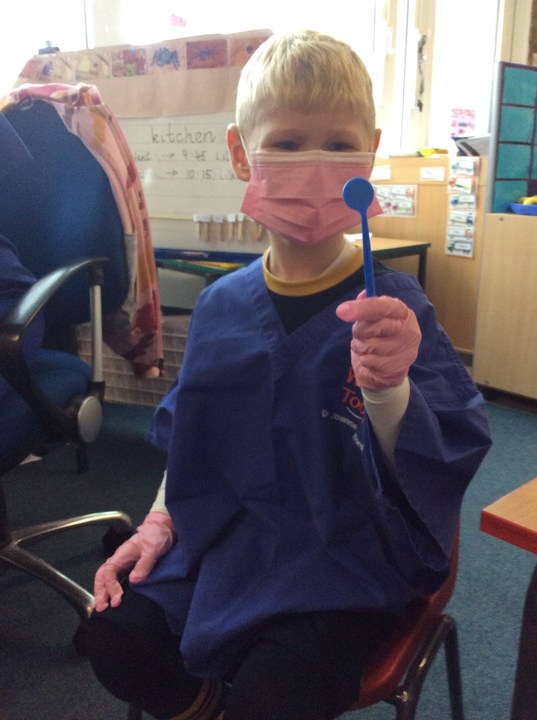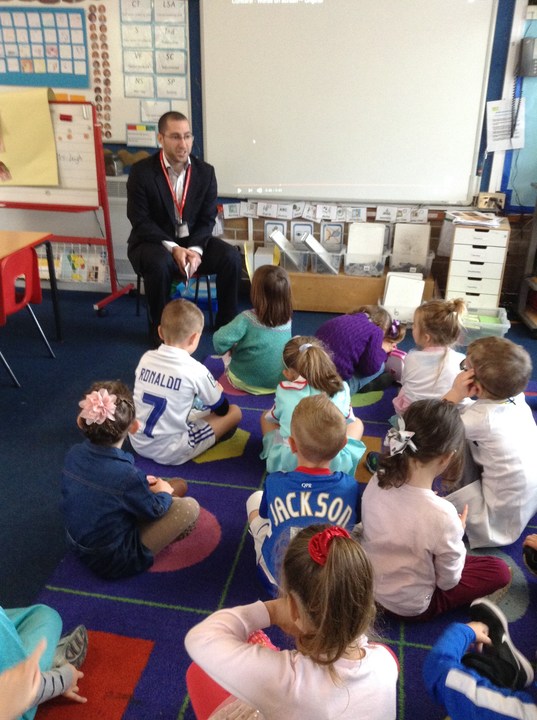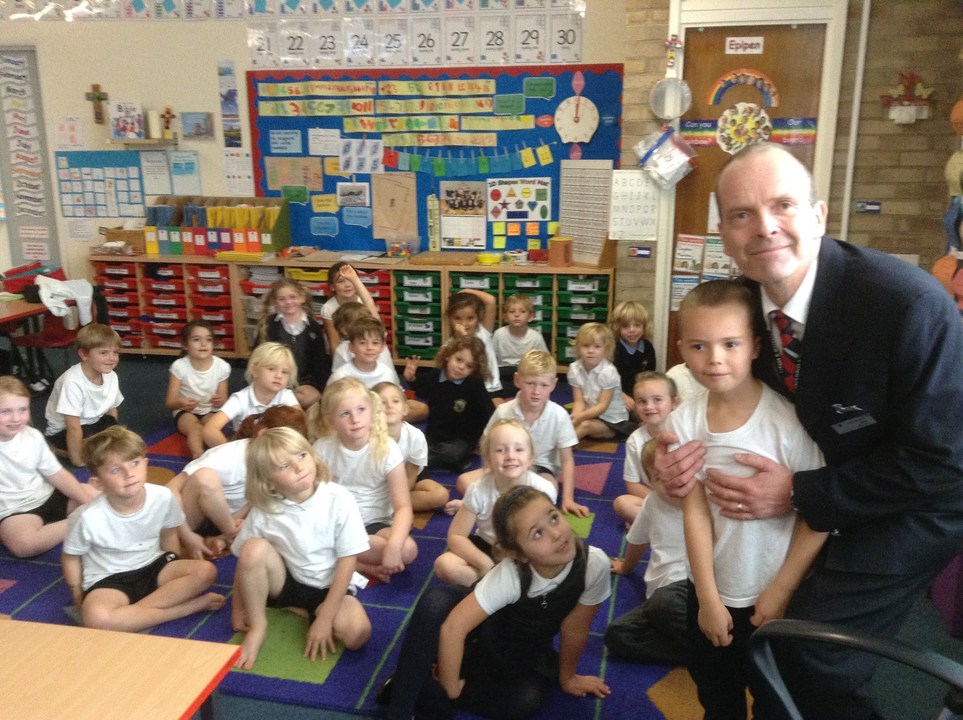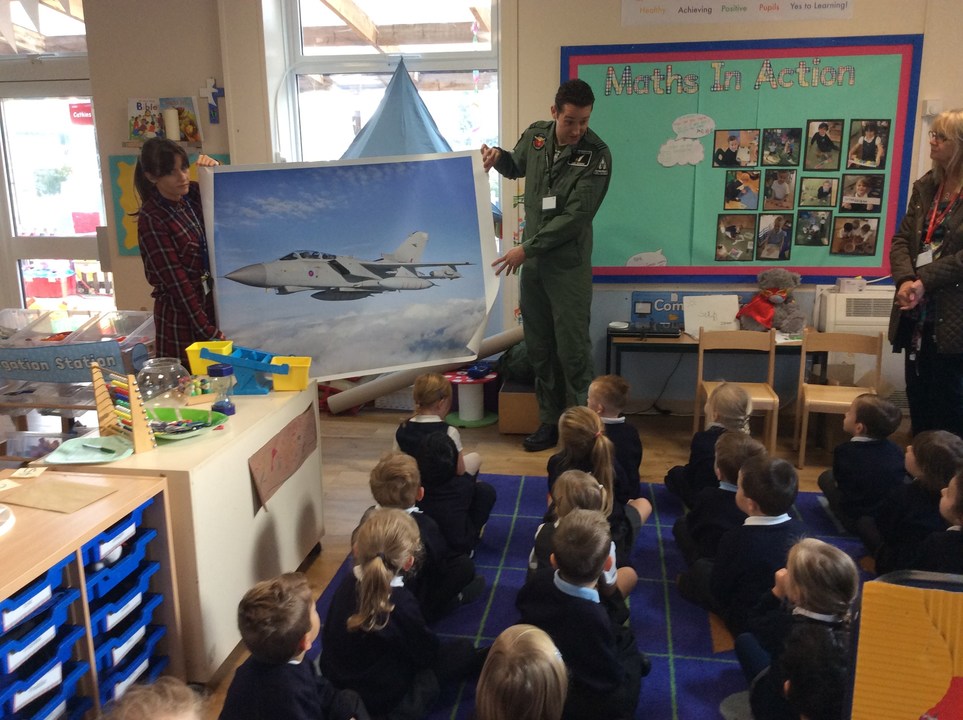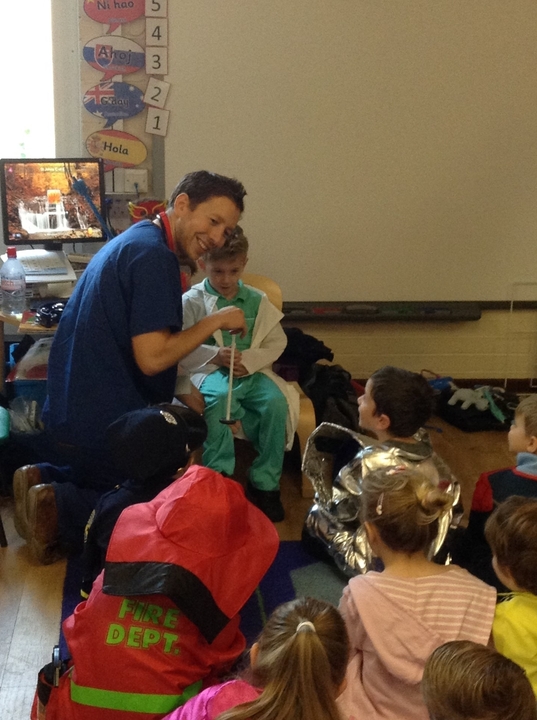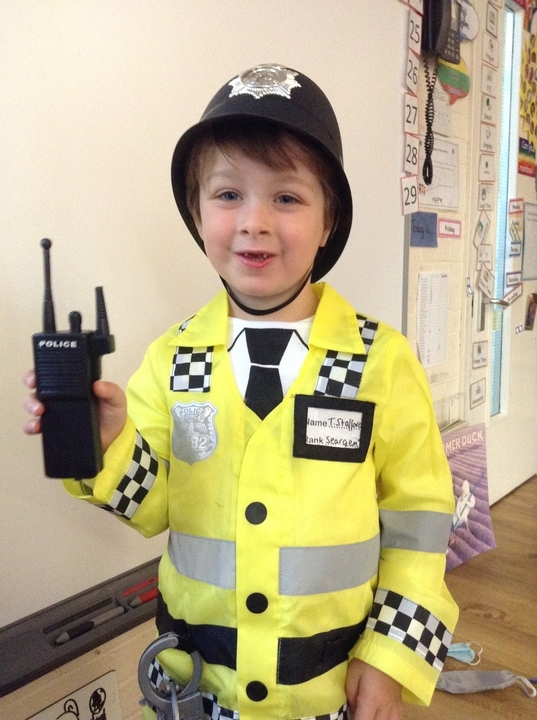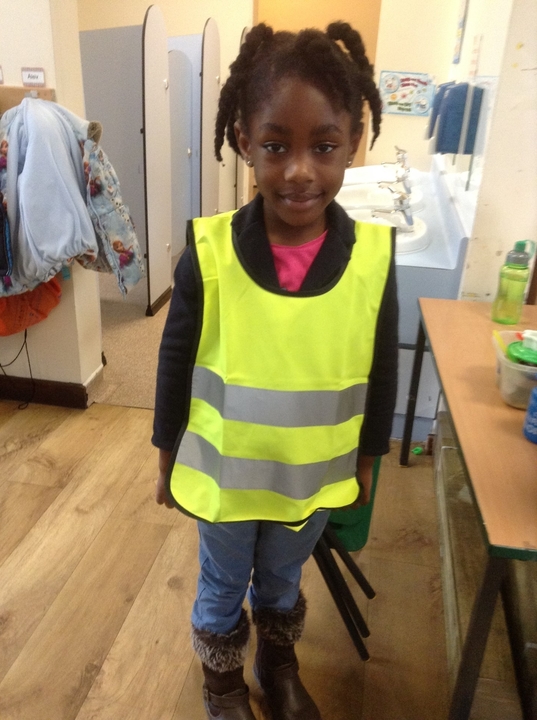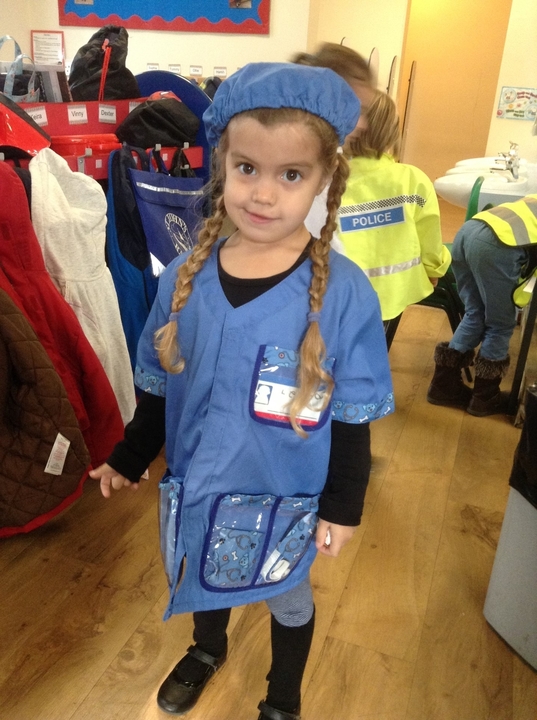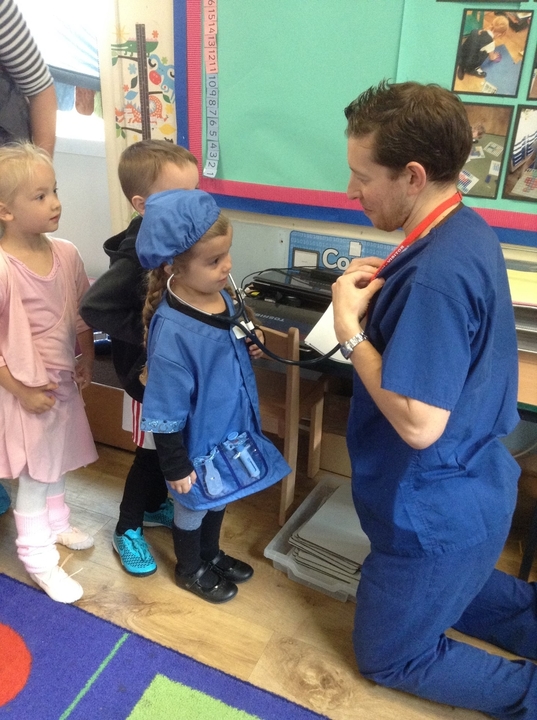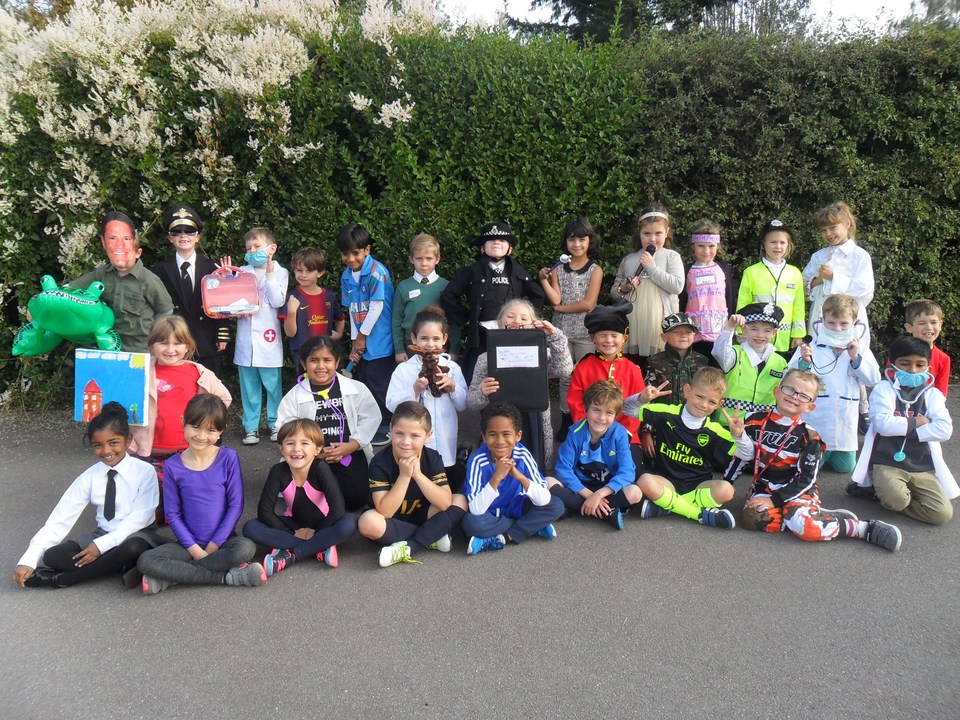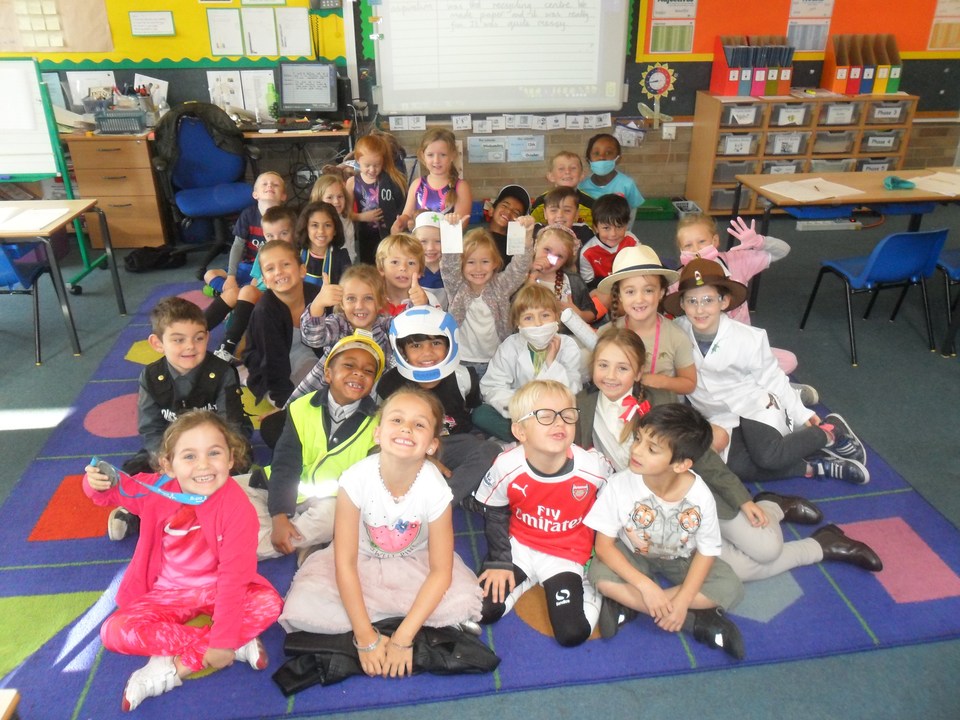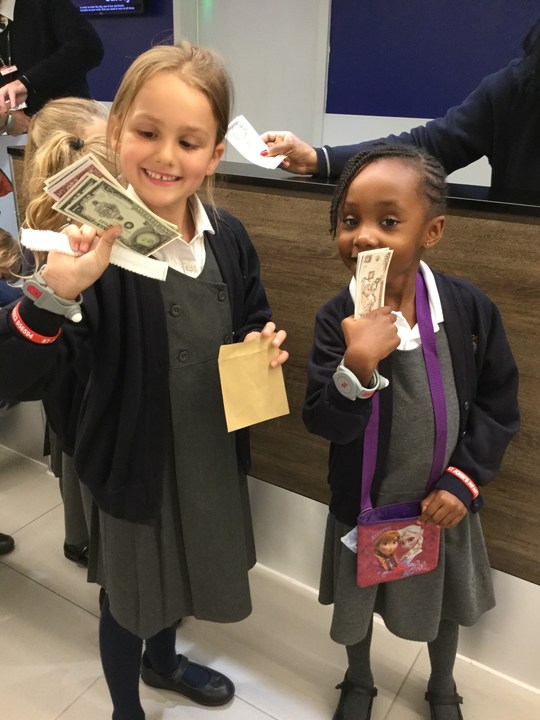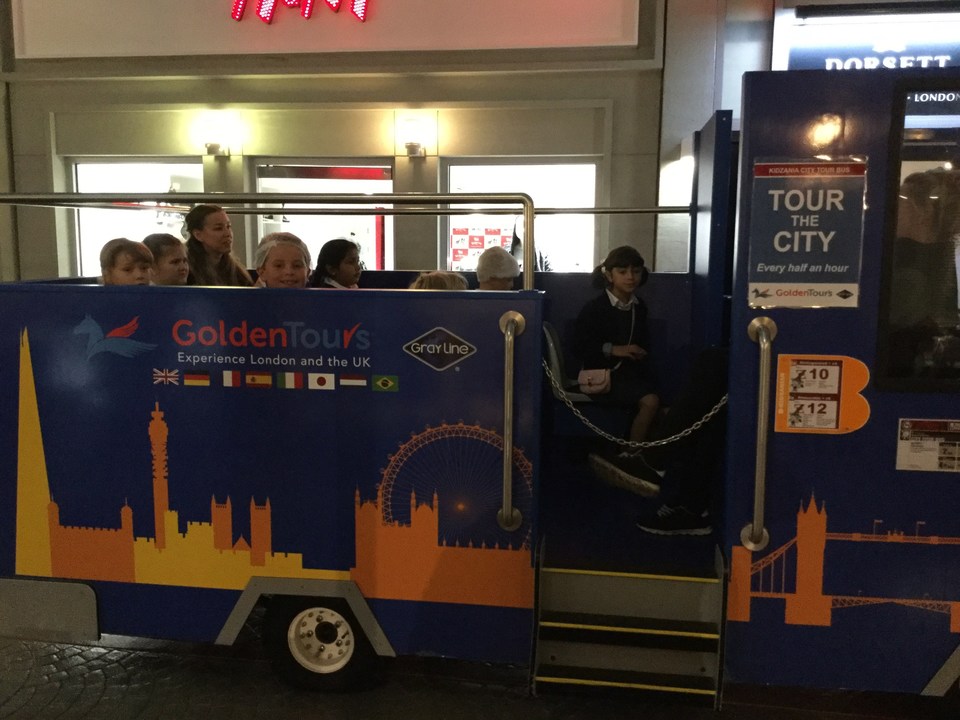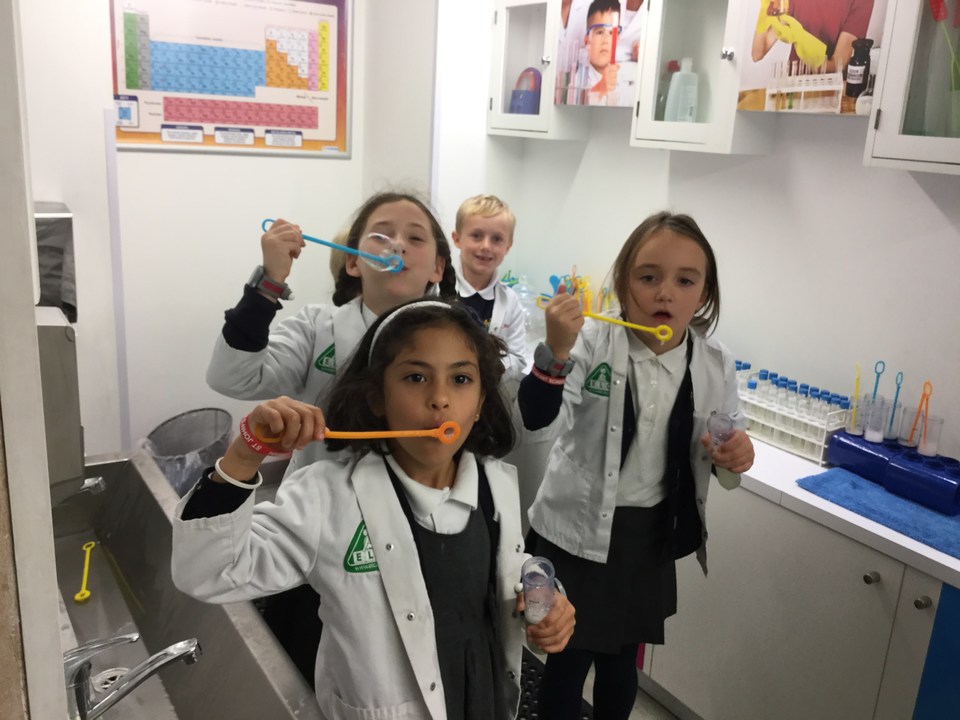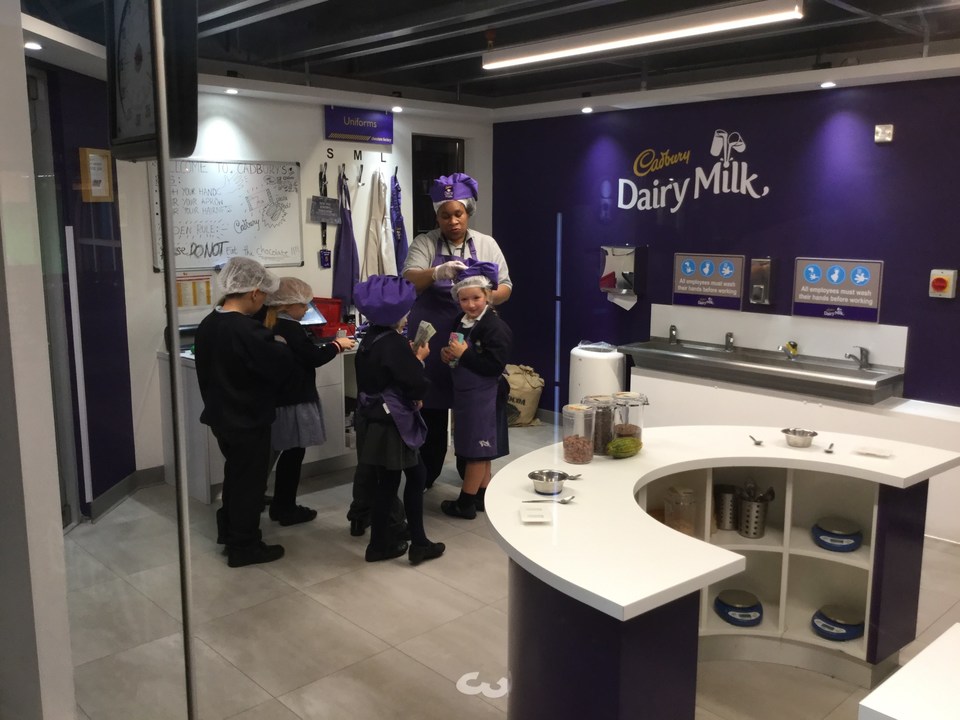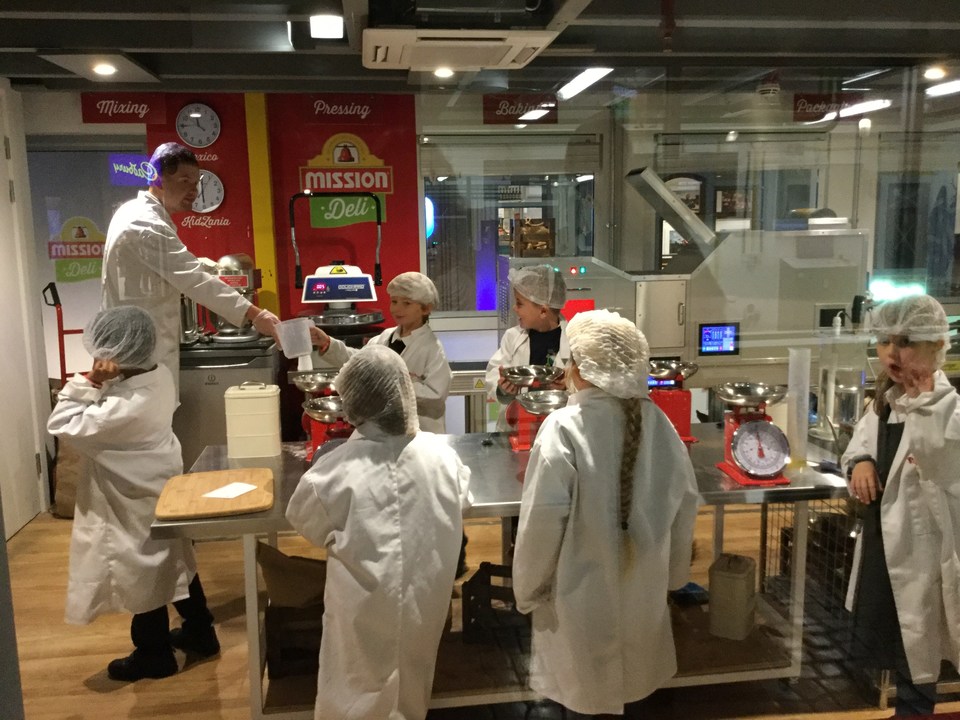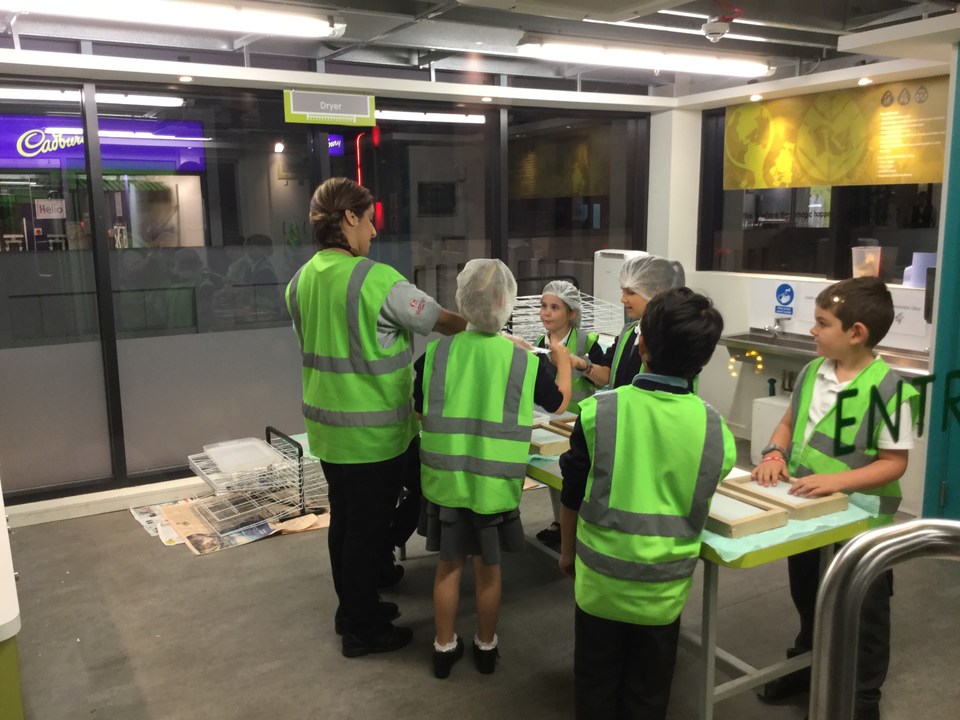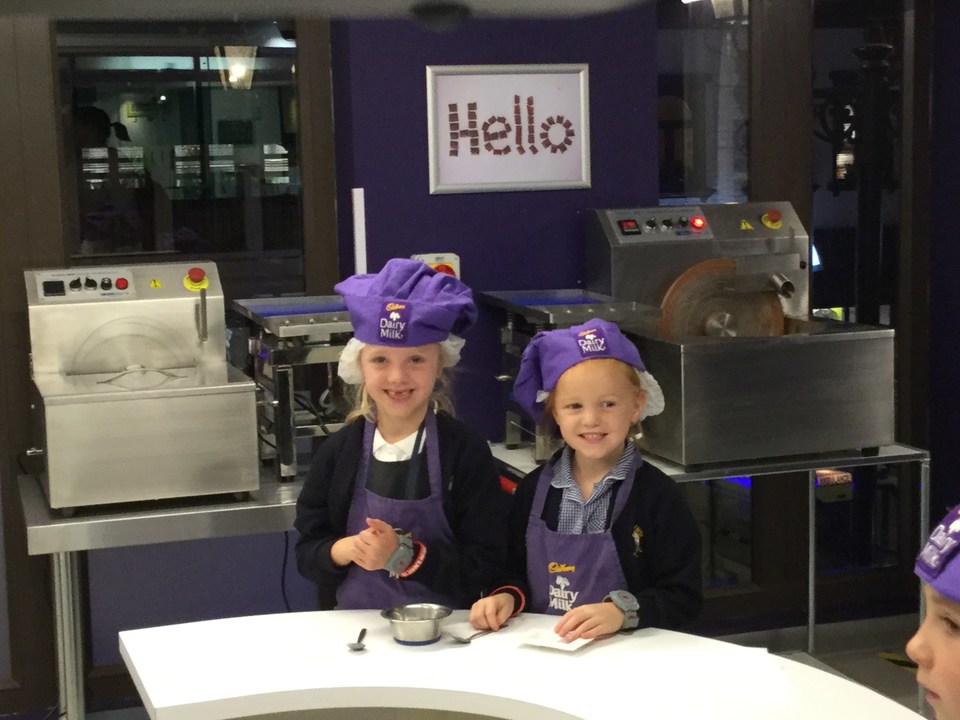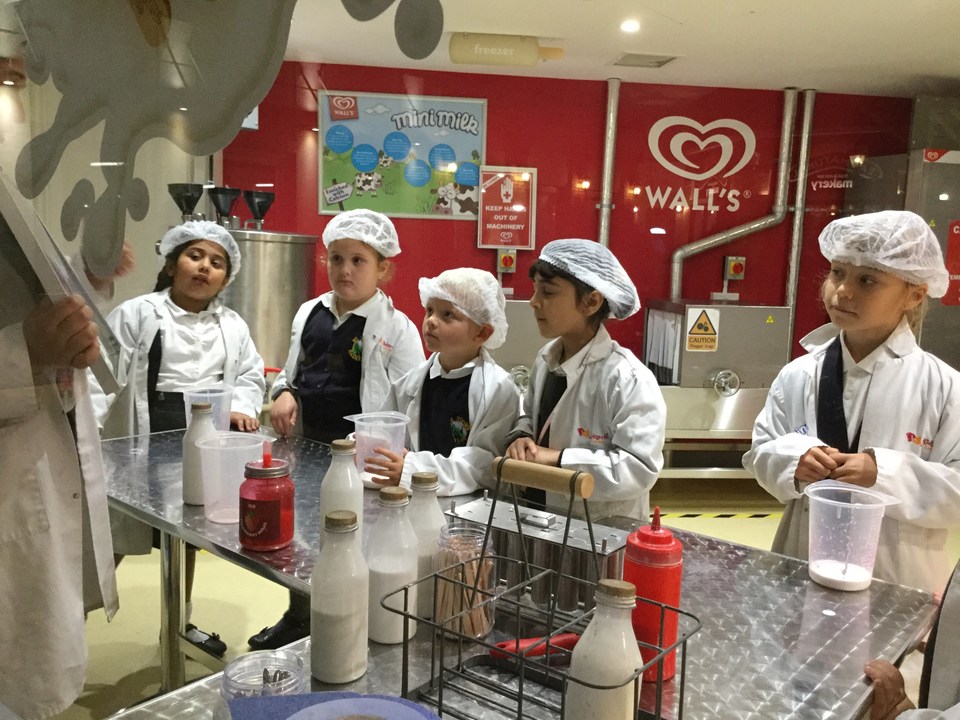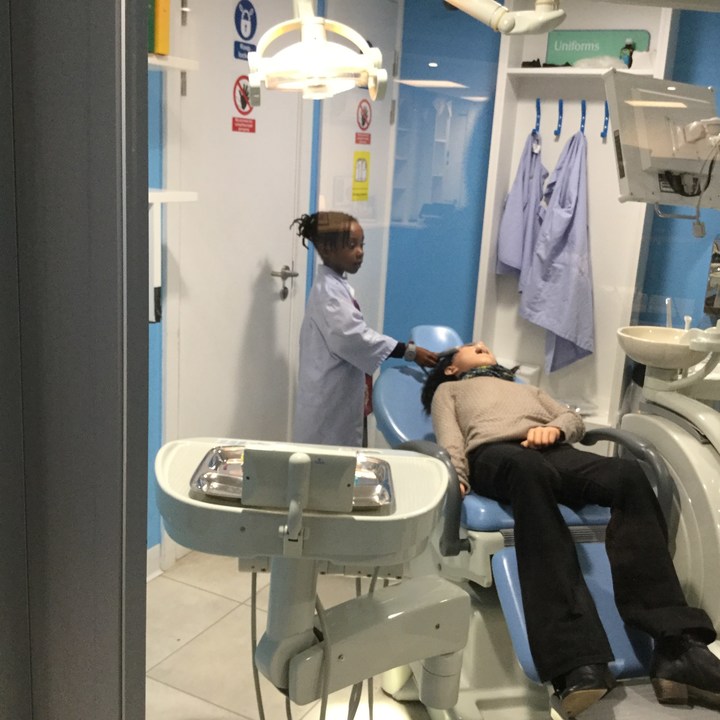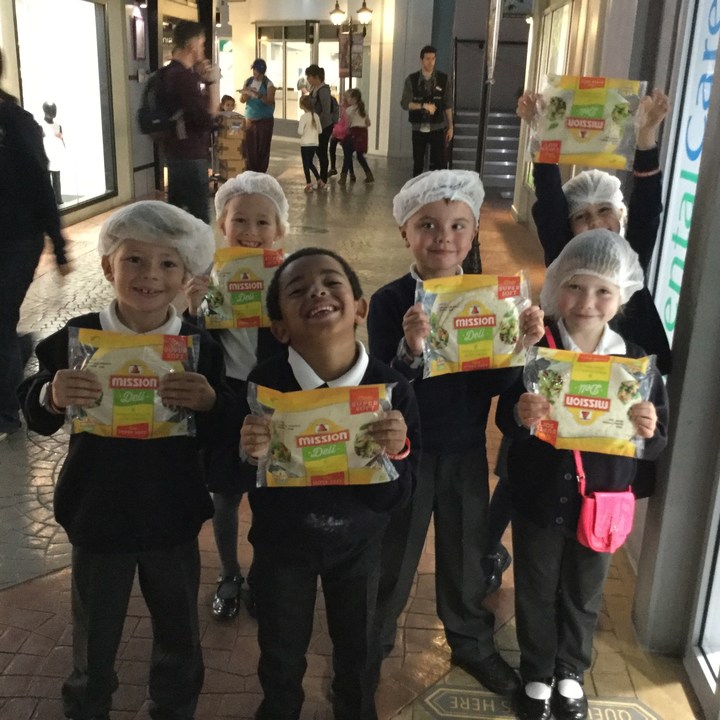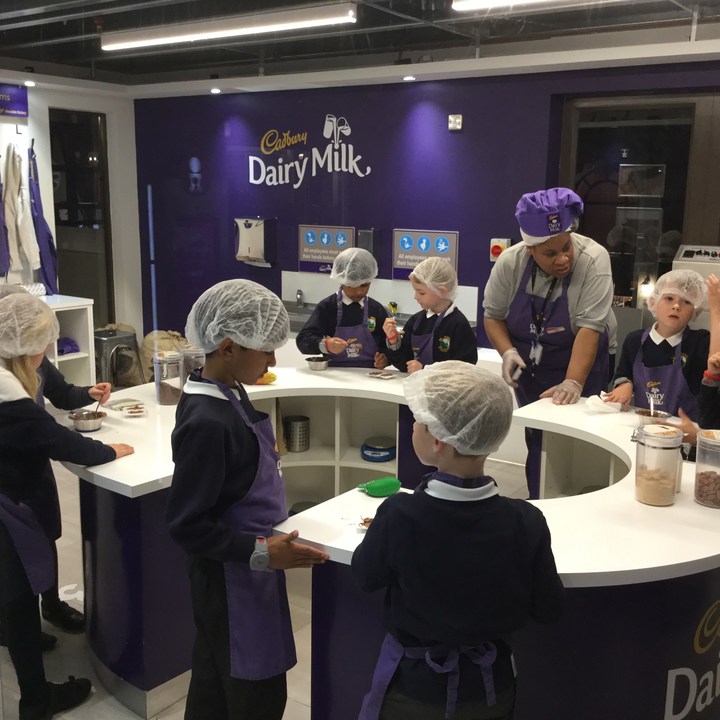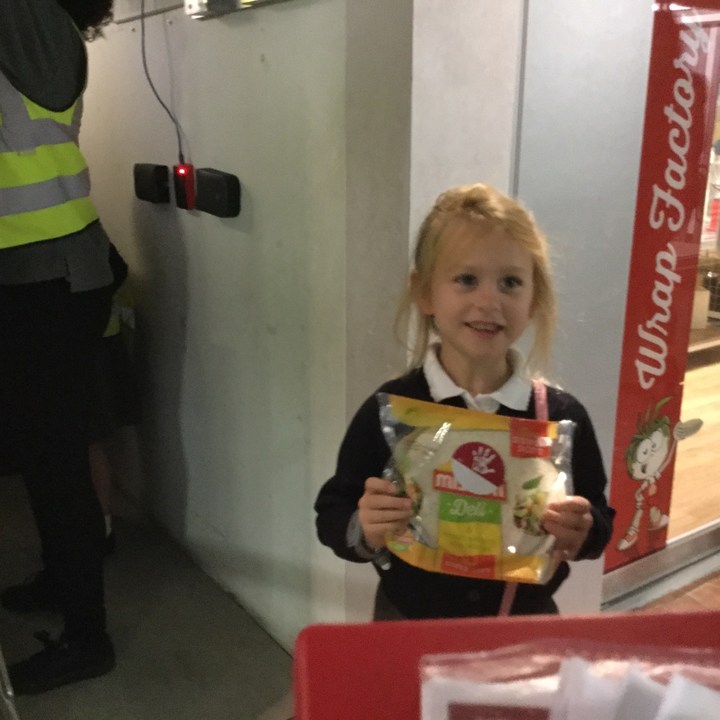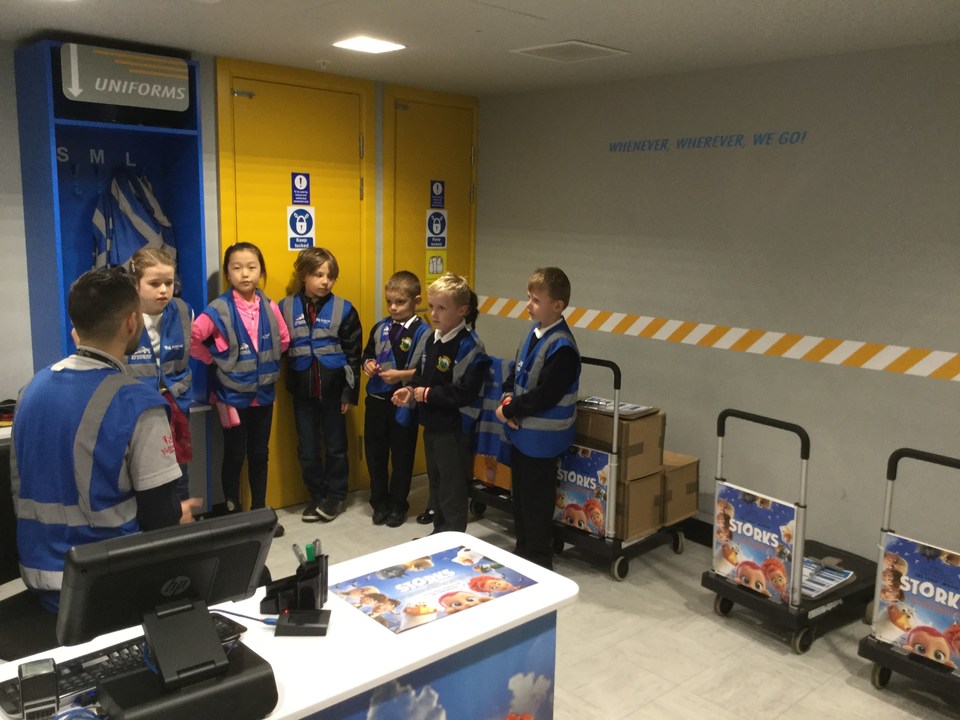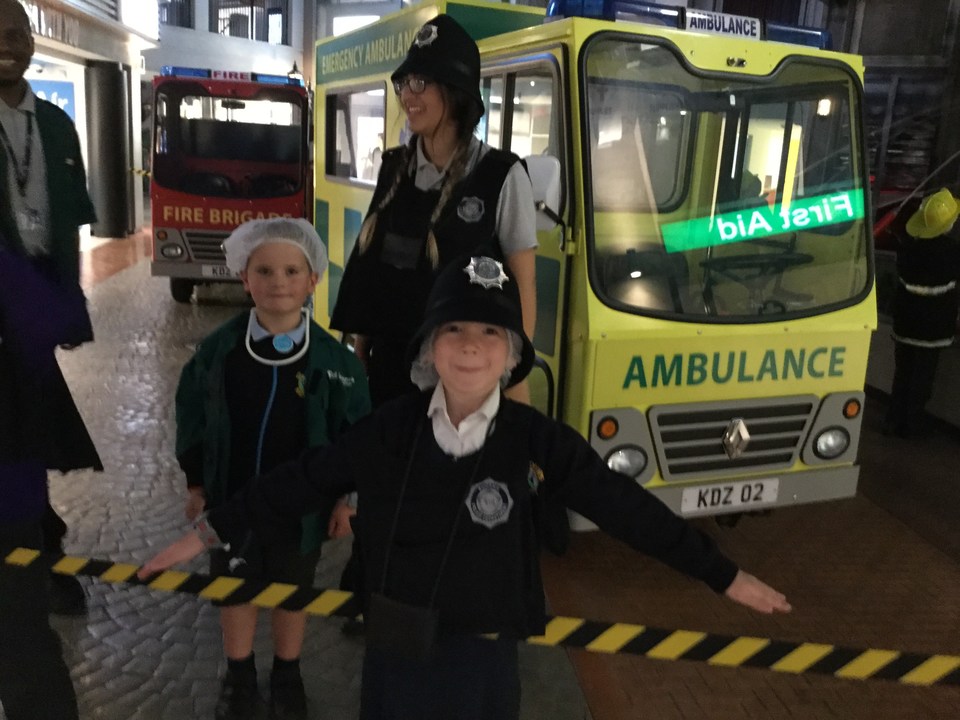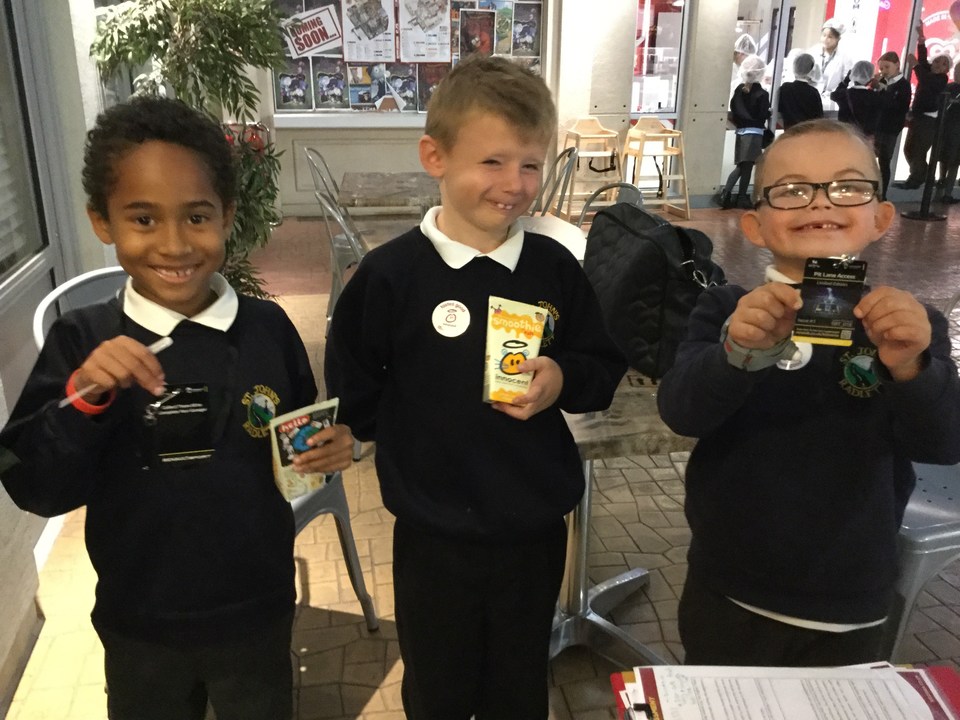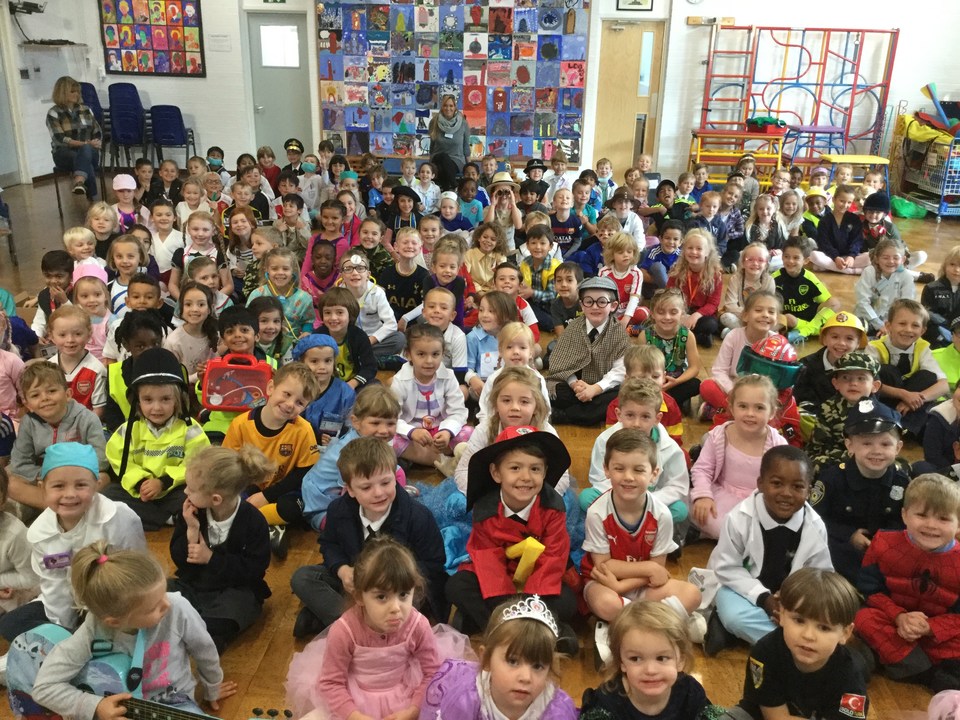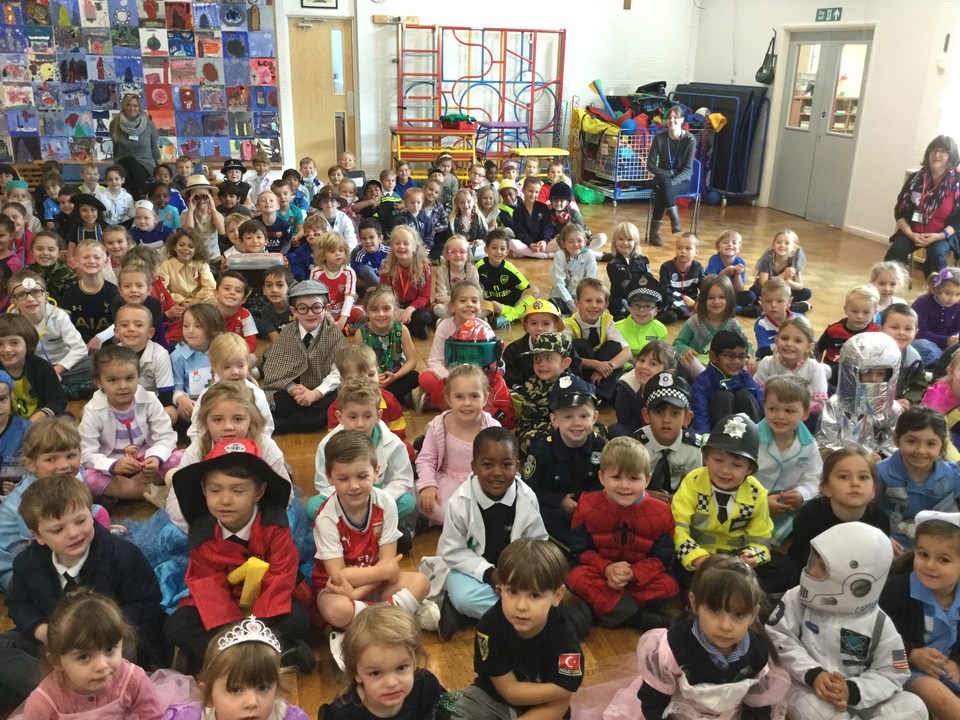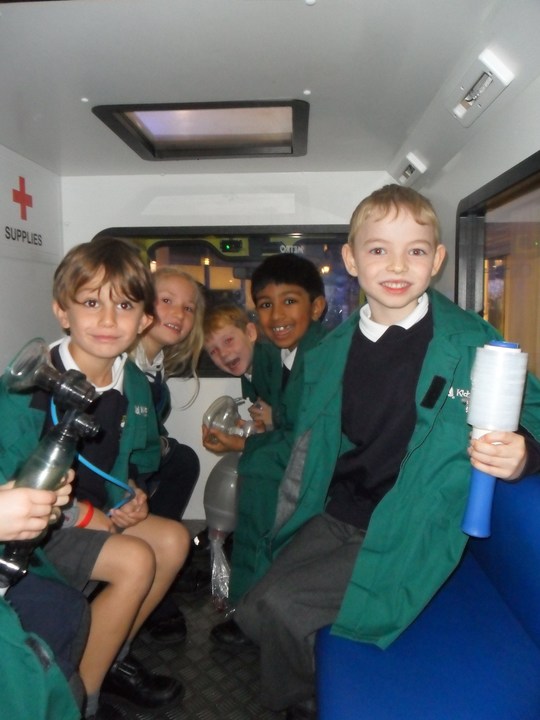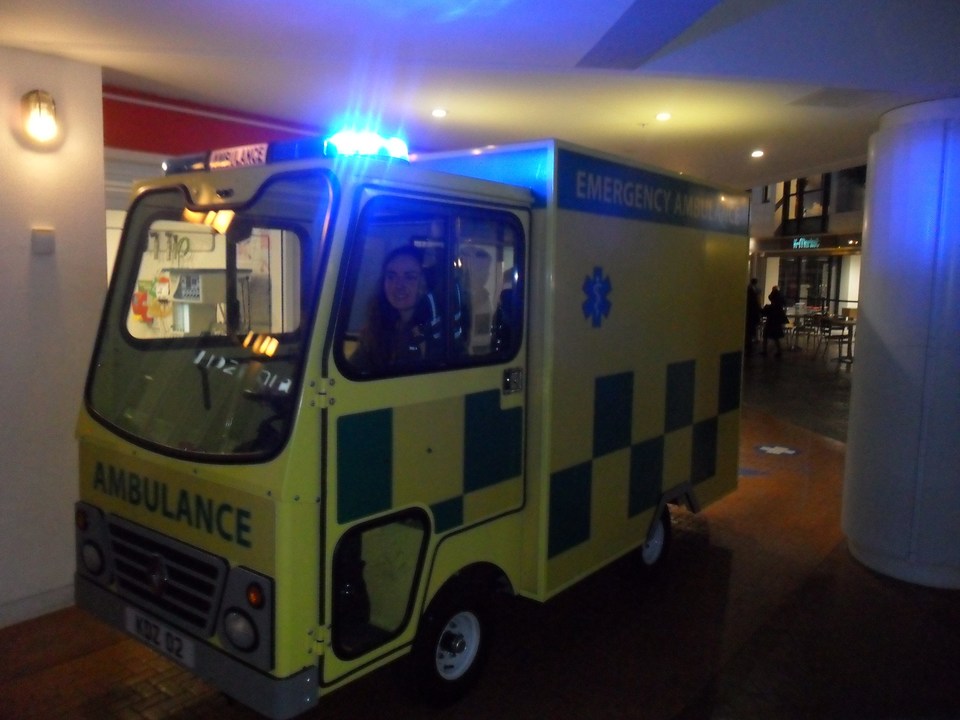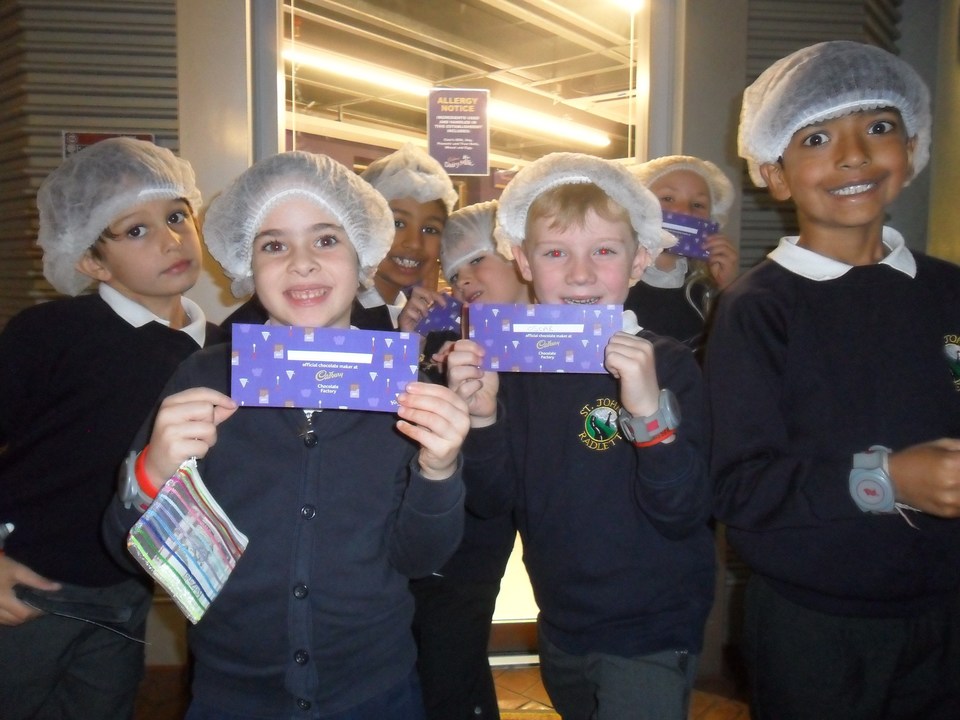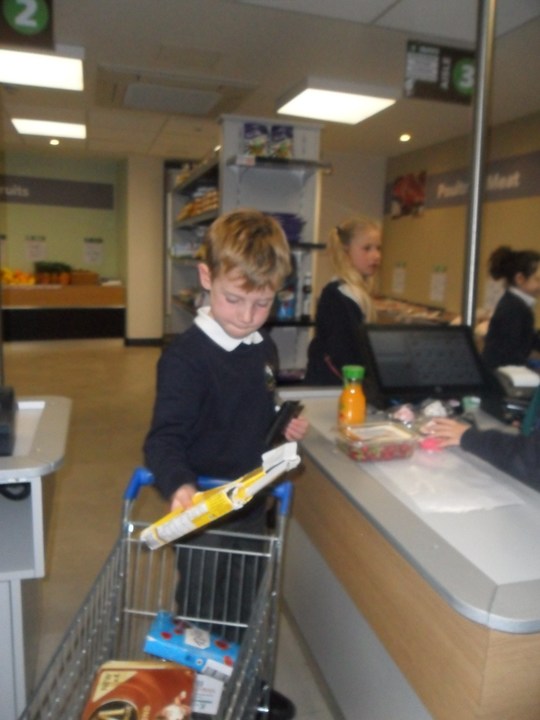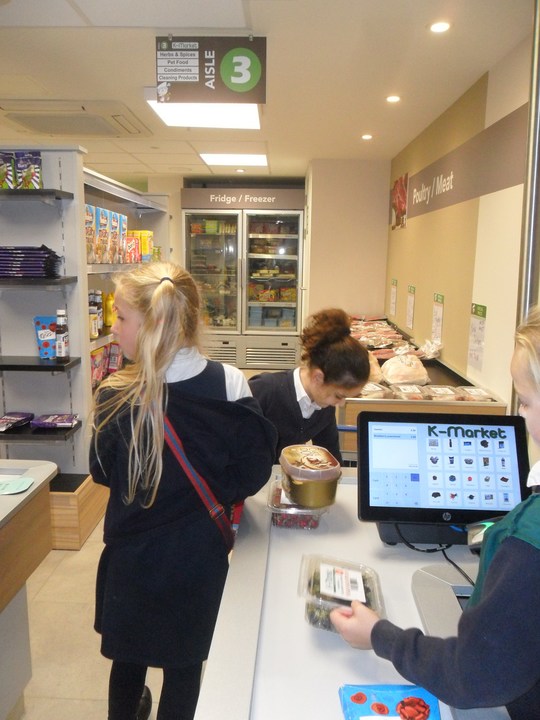 Aspirations Week 14.10.16
We have been celebrating Aspirations Week at school. The children have been considering what different jobs they would like when they are older. We have been fortunate to have a range of visitors with different jobs coming into school to inspire the children including an accountant, a doctor, an optician, a childminder, an air steward, a vet, a dentist, a popstar, an RAF pilot and a fireman.
Year 2 visited Kidzania to try out lots of different jobs including paramedics, chocolatiers, golfers, dentists and lots more!
The last day of the week gave an opportunity for the children to come dressed up at school as the job they aspire to be. The children are aspiring to a variety of jobs including: astronaut, palaeontologist, artist, teacher, dentist, doctor, fireman, lawyer and many more.
Headteacher's Welcome
Welcome to the St John's CE Infant and Nursery School website. We aim to ensure that excellence and enjoyment is at the heart of all we do and that every member of our school community is equally valued.
Our school motto is 'HAPPY'. We believe by giving our children the best start to their education they will succeed and achieve their full potential. High expectations, respect, honesty and cooperation are just a few of the values we strive to instil in our pupils. These values are nurtured through our distinctive character.
We welcome and encourage a visit to our school, where you will find happy, enthusiastic, respectful and confident children learning and playing in a safe and stimulating environment. Please contact the school office for details of school visits.
At St John's we have a very supportive governing body, an active PFA (Parent, Friends Association) and a dedicated staff. We believe the best education for our children is when parents, carers, governors and staff work together as a team. We look forward to meeting you in the future.
Best wishes,
Alice Aharon
Headteacher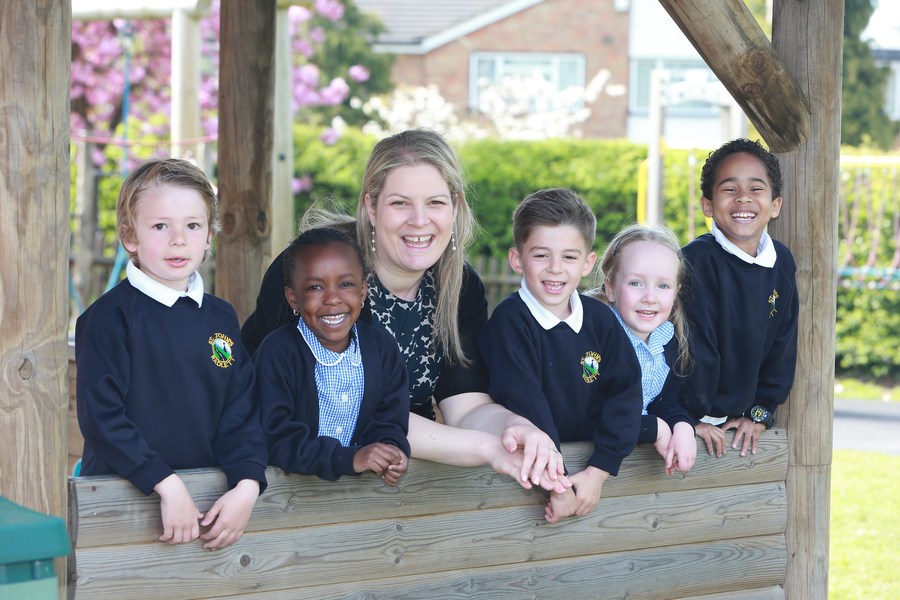 Christian values permeate our school life at St John's. Every half term we focus on one value. This half term we are focussing on Understanding.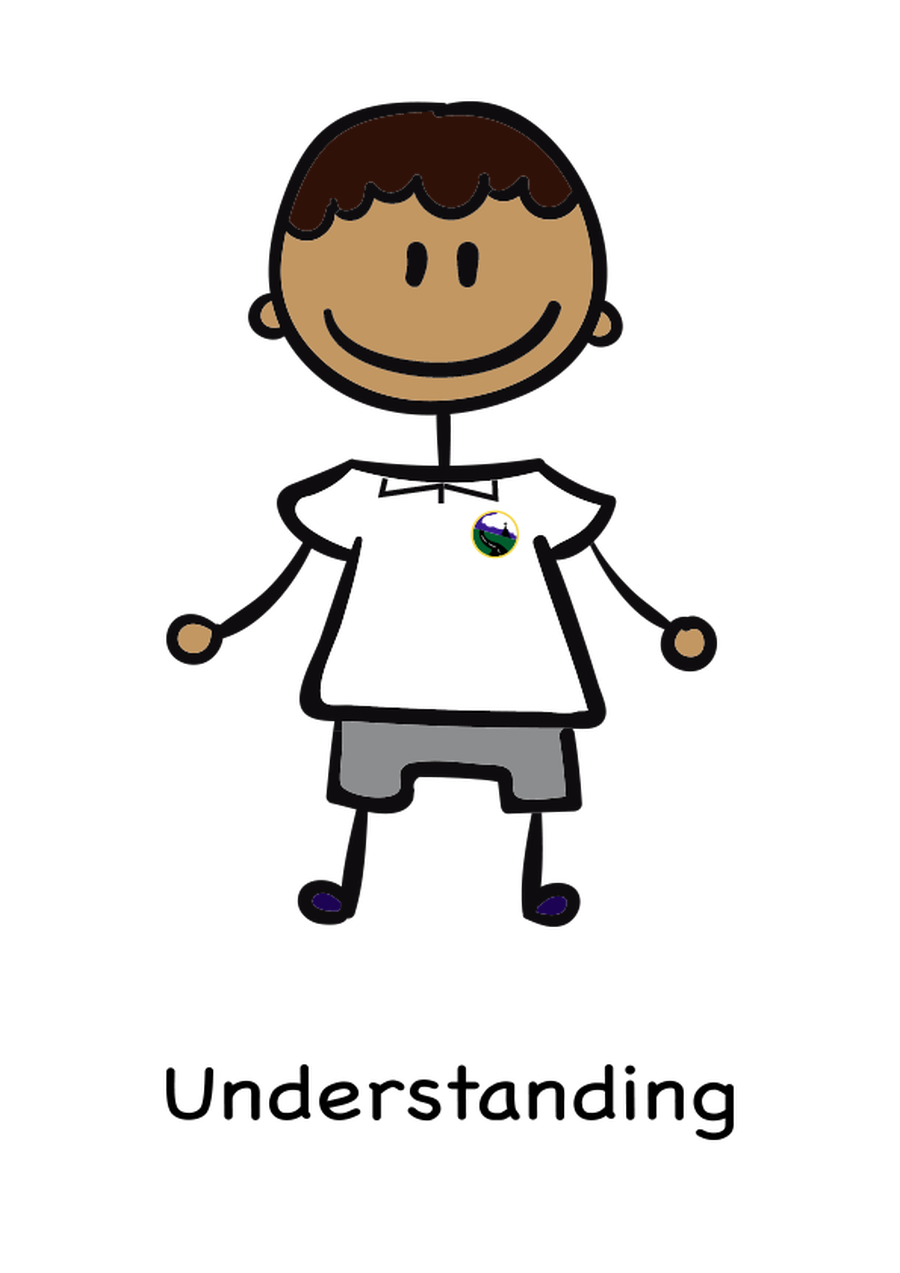 If you have any concerns over anything you see on the internet you can get advice or report any problems through the CEOPS Website.
Latest School Calendar Events
HALF TERM

24

Oct

2016

Maths Week

31

Oct

2016

Whole school Maths activities to encourage and develop reasoning and mastery in Maths

Individual School Photographs

02

Nov

2016

@ School Hall

Inclusion Parent Information Session

03

Nov

2016

9:00 am - 10:00 am @ School Hall

Suitable for any parents who have any questions/concerns (no matter how big or small) they would like to discuss with the school's inclusion manager Mrs Mooney

PFA Bingo Night

03

Nov

2016

8:00 pm - 10:00 pm @ School Hall

A fun event for the parents and friends of children at St John's

stjohnsInfantSchool @stjohnsinfants
20 Oct £383 raised so far at the cake sale! Thank you so much for baking and spending!!
20 Oct https://t.co/sMjOpLgych
19 Oct RT @ABAonline: Use your power for good with our wristbands for #AntiBullyingWeek this. Get yours here: https://t.co/uuyJpUcTnz https://t.co…
18 Oct @osiligi Amazing visit from the Osiligi Maasi Warriors today https://t.co/xF8YgQBV05
17 Oct RT @HertsLearning: A useful poster has been designed by @HertsPolice to remind children and teenagers to stay safe during Halloween and Bon…